Winter Activities for Kids in Missouri
Don't let the chill of winter keep you from having family fun time with the kiddos. Check out these kid-friendly indoor activities, sure to keep you warm and active all winter long.
By Savannah Waszczuk | Photos courtesy Melinda Arnold, Renee Carson
Jan 2014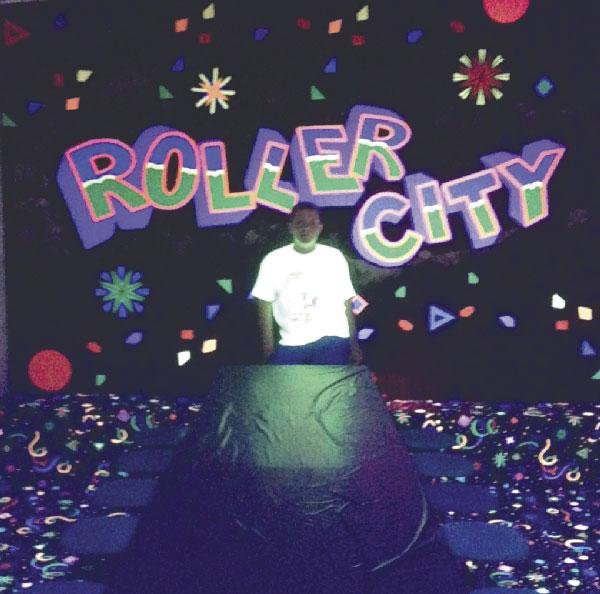 For Your Little Wild Thing
Reptile House at Dickerson Park Zoo
While you won't find tigers basking in the summer sun right now, you can visit the zoo and head inside its reptile house to see 35 exhibits of frogs, lizards and venomous and non-venomous snakes. The reptiles come from all around the world. There's even an Ozarks section where you'll find species from closer to home. Before you leave, be sure to check out the anaconda. 
$9 for adults and teens, $6 for children ages 3–12, kids 2 and younger are free; open daily 10 a.m.–4 p.m. unless there is ice or snow on the ground; 1401 W. Norton Rd., Springfield; 417-833-1570,
dickersonparkzoo.org
For Your Little Snow-Loving Eskimo
Snowfest at the Brentwood Branch Library of the Springfield-Greene County Libraries
Every kid loves playing in the snow, but sometimes waiting for the cold stuff to fall is a real challenge. Enter Snowfest. Held at the Brentwood Branch of the Springfield-Greene County Library District, this event brings the best part of the winter inside to the warm indoors. Kids will have a chance to play with ice and snow, and they'll enjoy cocoa and cookies for a snack. The library district also offers a Bibliobop Dance Party, Craftivities for Kids, Pajama Storytime and many more activities for the little ones this month, and they're all free. Visit
thelibrary.org for a complete schedule. 
Free; 3 p.m., January 9; Brentwood Branch of the Springfield-Greene County Library District, 2214 Brentwood Blvd., Springfield; 417-883-1974
For Your Little Artist in the Making
Storytime Pottery at Firehouse Pottery
Bookworms and artists alike love this monthly event, where kids listen to a story and then paint a piece of pottery that goes along with it. While the exact story and project weren't decided at press time, it will be winter-themed. Projects are painted at the event, and they can be picked up a few days later after they're fired in the kiln. 
$10 per kid, 10 a.m. on January 7; Firehouse Pottery, 4150 S. Lone Pine Ave., Springfield; 417-881-8381, firehousepottery.com
For Your Little Insect Inspector
White Flight at The Butterfly Palace &
Rainforest Adventure
Complete with an aviary, a rainforest theater, a mirror maze and more, The Butterfly Palace & Rainforest Adventure has several exhibits with interactive kiosks for kids. They can dissect virtual frogs, walk on a maze of tree roots and walk across a pond on lily pads. As an added bonus, the White Flight holiday exhibit is happening through the end of the month, which means the aviary is filled with all-white tropical butterflies. 
$18.95 for adults, $9.95 for children ages 4–12, ages 3 and younger are free; open 9–5 daily; 4106 W. 76 Country Blvd., Branson; 417-332-2231, thebutterflypalace.com

For Your Little Roller Girl or Guy
Roller Skating at Roller City
In addition to rolling around the rink on wheels, the kiddos enjoy playing crane games and air hockey. The rink features glow carpet, a glow birthday party room and all-new skate rentals, and they're always organizing group dances and games for guests. Limbo, anyone?
$5–7 including rentals for regular admission; open skating 6–8 p.m. on Tuesdays and 1:30–4:30 p.m. on Saturdays; faster pace open skating 7–11 p.m. on Fridays; family skate from 7:30–10:30 p.m. on Saturdays and 2:30–4:30 p.m. on Sundays; Roller City, 2800 E. 24th St., Joplin; 417-781-4033, rollercity.com
For Your Little Outdoor Explorer
Springfield Conservation Nature Center
It might be too cold to explore the miles of outdoor trails, but the Springfield Conservation Nature Center is loaded with indoor fun during the wintertime. Inside the Nature Center building, little ones can enjoy several self-guided exhibits and see fish and reptiles on display. There's also a puppet theater, and there's a wildlife viewing area where they can watch birds, deer, turkey and other critters.
Free; open 8 a.m.–5 p.m. Tues.–Sat.; Springfield Conservation Nature Center, 4601 S. Nature Center Way, Springfield; 417-888-4237. Sign up for a newsletter to get information on more free kid-friendly programs at mdc.mo.gov