Dishes
Codi Brah from Grad School
Plus six other things that passed the test of our taste buds.
By The Editors
Jan 2015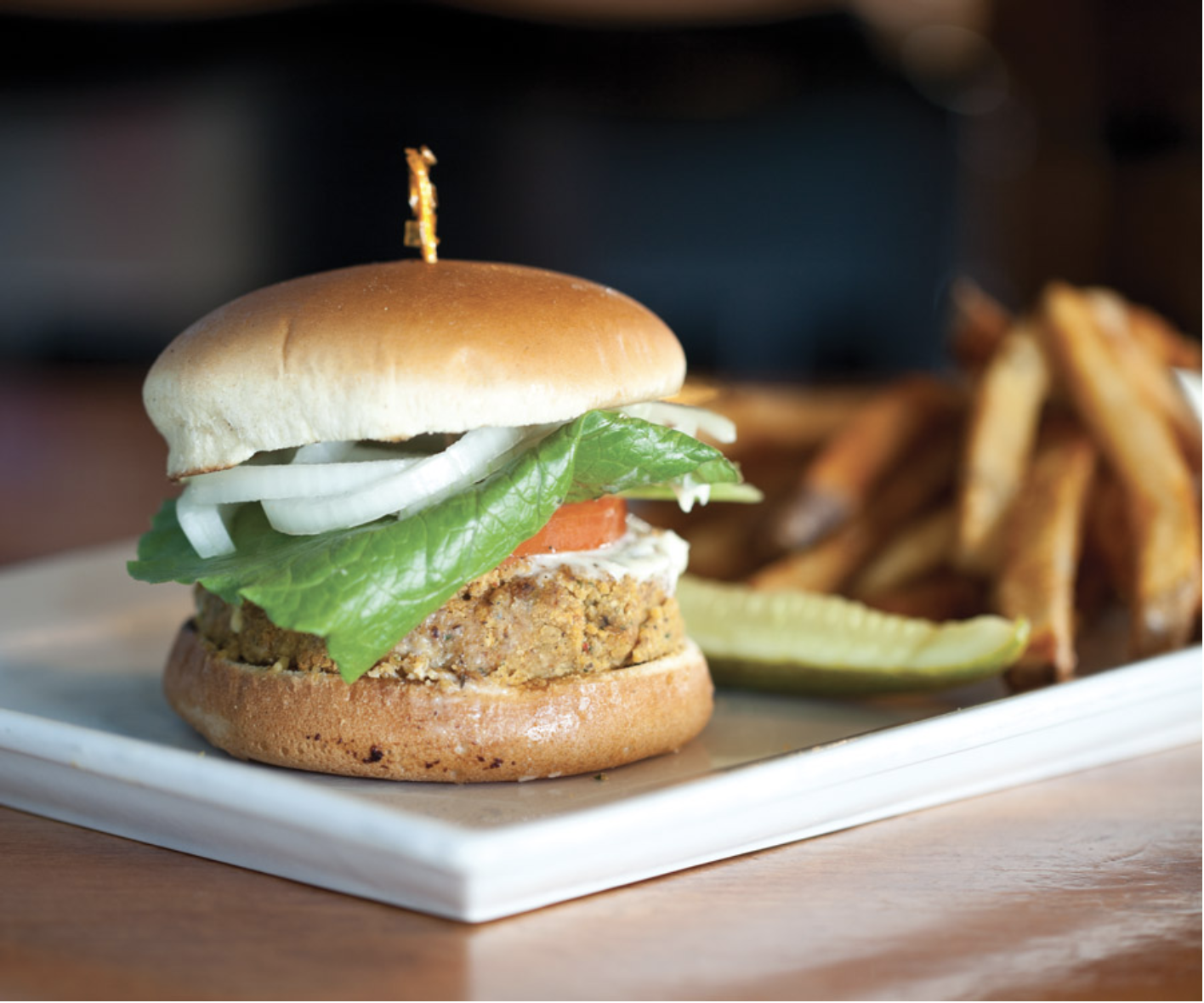 1. When we want to go meatless and we're super-hungry, we order the Codi Brah from Grad School (434 S. Jefferson Ave., Springfield, 417-866-8163). It's a falafel-esque burger topped with super-creamy cheese.
2. We'd do anything for another bite of the crispy fried chicken at Osage Restaurant (at Top of the Rock, 150 Top of the Rock Rd., Ridgedale, 1-800-225-6343). It's a-maz-ing.
3. Cantina Laredo (locations in Springfield and Branson, cantinalaredo.com) has an enchilada that is super-yummy and on the healthier side. The Enchiladas De Avocado feature avocado and artichoke with a mango slaw and yummy sautéed red cabbage.
4. For a lunchtime cocktail, we adore the Derby-rita from Derby Deli (at Brown Derby International Wine Center, 2023 S. Glenstone Ave., Springfield, 417-881-1215). It's not your usual margarita.
5. We love the meaty boneyard wings from Coyote's Adobe Café (1742 S. Glenstone Ave., Springfield, 417-889-7120) that come in a spicy-sweet mustard sauce.
6. The most lovely marriage of a Reuben sandwich and an eggs Benedict exists in Joplin. It's the Reubens Cube from The Bruncheonette (424 N. Main St., Joplin, 417-781-3447), which features an English muffin buried under corned beef, gruyere cheese, poached eggs, stone ground mustard hollandaise sauce and sauerkraut.
7. There's nothing like indulging in a chili extravaganza. Try the spaghetti three-way from Casper's Chili (601 W. Walnut St., Springfield, 417-866-9750). It has spaghetti noodles, chili, tons of cheese and a sprinkling of onions.