Spaces
Warm Up
Give your home a touch of cozy winter glam with our favorite finds from 417-land shops.
Jan 2015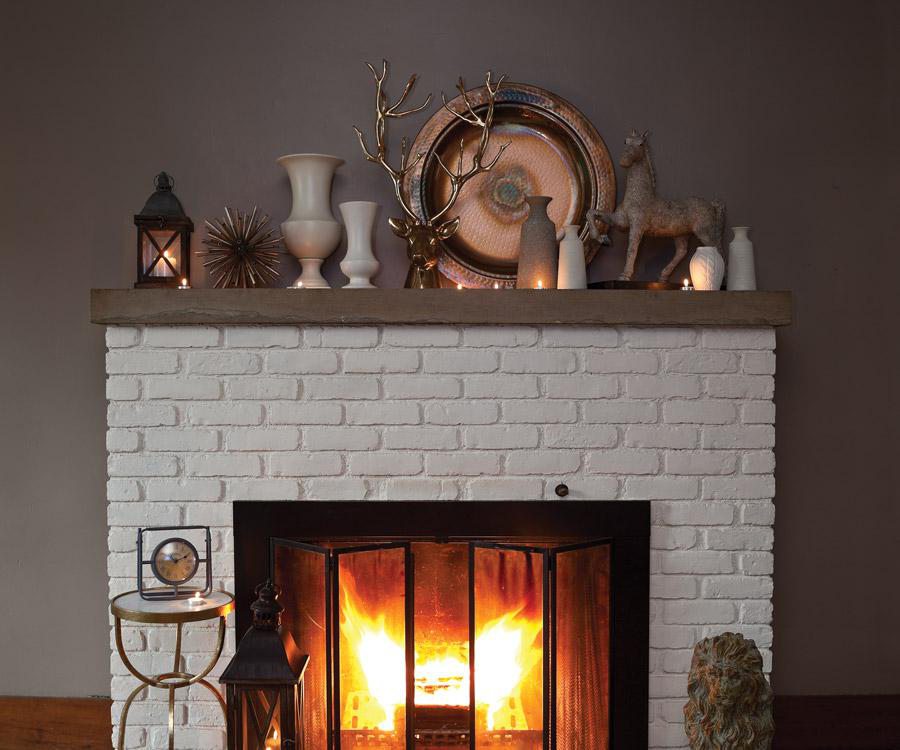 1. Petite stable lantern, $32 at Ellecor 2. Semedell spike ball, $75 at Ellecor 3. Cream ceramic urn, $30 at Me & My House 4. Antique white pottery vase, $25 at Obelisk Home 5. Stag bust in gold, $315 at Obelisk Home 6. Hand-crafted bottle, $19.99 at Countryside Cottage 7. Hand-crafted bottle, $7.99 at Countryside Cottage 8. Copper platter, $137.99 at Countryside Cottage 9. Hand-carved horse, $152 at Ellecor 10. White yarn thin small vase, $12 at Obelisk Home 11. Hand-crafted bottle, $7.99 at Countryside Cottage 12. Lion, $150 at Ellecor 13. Vintage encyclopedias, $12 each at Grayson Home 14. Country club lantern, $50 at Ellecor 15. Three-legged gold accent table, $179 at Obelisk Home 16. London clock, $18 at Me & My House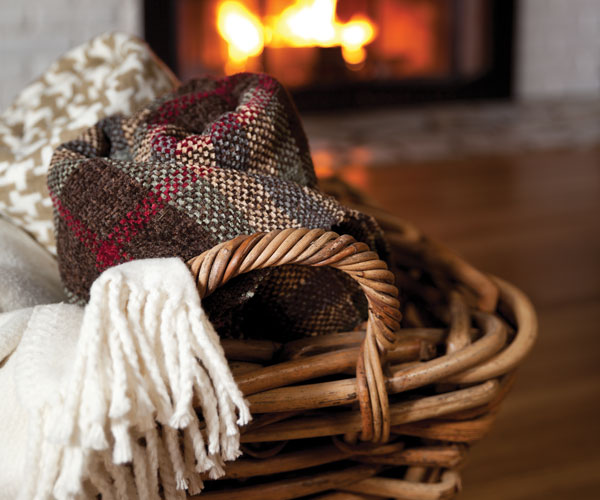 Get Comfy:  Perfect for snuggling up on the sofa, these throws by Eastern Accents and Chetioma ($125 and $139 at James Décor) look great sitting fire-side. Place them in this woven bamboo basket ($175 at Obelisk Home) for a rustic touch. 
 Kyle throw in taupe, $120 at Ellecor; white yarn thin medium vase, $18 and sweater vase, $15, both at Obelisk Home; snowflake oval tray, $44 and snowflake latte cup, $16 each, both at Polish Pottery
 Small amber bud vase, $10 and vintage amber bottles, $18–30 at Grayson Home; green vases, $17–33 at Fleur
Lantern tree, $148.99 at Countryside Cottage; owl family, $40 for a set of three at Me & My House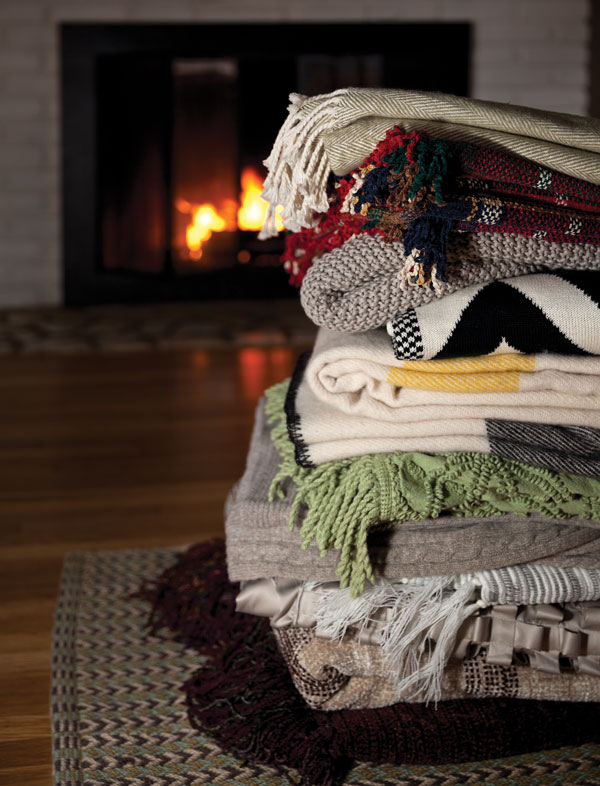 From top to bottom: Soft Idea green throw, $85 at Provence; Chehoma throw, $125 at James Décor; Darzzi moss stitch throw, $98 at Provence; Ziggy throw in black and white, $180 at Obelisk Home; Mollyjogger white, red and yellow blanket, $140 at Grayson Home; Pinecone Hill green throw, $134 at Provence; Kyle throw in taupe, $120 at Ellecor; Heathered acrylic throw, $75 at Ellecor; LiLi Alessandra ribbon throw in silver, $385 at Fleur; Textillery throw in beige, $327 at James Décor; Textillery throw in burgundy, $430 at James Décor; Dash & Albert hand-tufted wool rug, $94 at Provence
Theodore & Alexander statue, $715 at James Décor; Forevergreen Art preserved ball cone, $228 at Fleur
LOCAL SHOPPING RESOURCES
Love this collection of wintertime home accessories? Scoop up these items and more at the following
417-land stores.
JAMES DECOR
1324 E. Republic Rd., Springfield, 417-883-2616, jameshomedecor.com
OBELISK HOME
214 W Phelps St., Springfield, 417-616-6488, obeliskhome.com
ELLECOR
2144 E. Republic Rd., Ste. A100, Springfield, 417-720-2602, ellecordesign.com
ME & MY HOUSE
3405 E. Battlefield Rd., Ste. 128, Springfield, 417-720-1291
COUNTRYSIDE COTTAGE
1316 E. Republic Rd., Springfield, 417-882-7997, shopcountrysidecottage.com
GRAYSON HOME
404 W. Walnut St., Springfield, 417-299-0227
POLISH POTTERY
2023 S. Stewart Ave., Ste. 108, Springfield, 417-720-4447, thepolishpotteryshoppe.com
PROVENCE
2659 E. Normandy St., Ste. 104, Springfield, 417-887-1930
FLEUR
3170 E. Sunshine St., Ste. B, Springfield, 417-883-4100