Dishes
The Red Tamale
When homemade tamales drew praise from friends and family, their maker decided to create a tasty business.
Written by Peyson Shields | Photo by Abby Gust
Jan 2017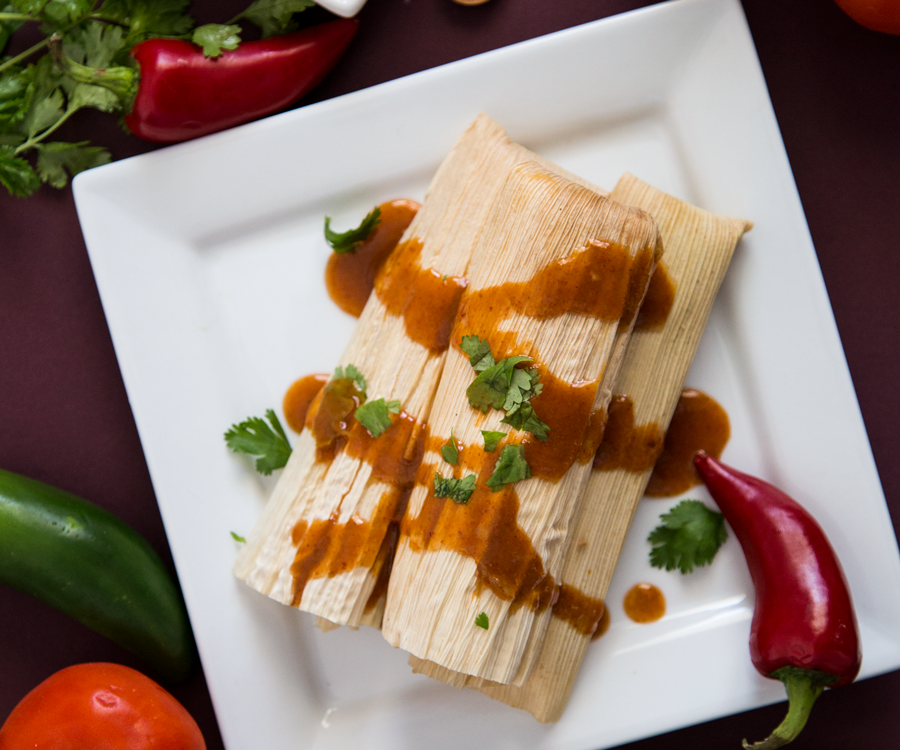 Growing up in Southern California, Heather Gimlin would often make trips to Mexico with her family, which always included a stop to devour delicious, authentic tamales. When she moved back to the Springfield area when she was 16, tamales weren't a quick drive over the border—so she taught herself how to make the dish she loved growing up.
The tamale-making process is extensive, so Gimlin, who has been whipping up tamales for 25 years, often only made them around Christmastime until she started The Red Tamale in 2013. Gimlin, along with her husband, Steve, daughter, Skylar, and son, Luke, run the business, which has grown from selling frozen tamales in various pop-up locations throughout southern Missouri to a storefront in Republic.
"We had to find a commercial kitchen," Gimlin says. "We bought a mobile kitchen, got it up to code and started from there with the trailer on our property." While they have a storefront that sells hot tamale dinners as well as locally made items, The Red Tamale's core business continues to be selling frozen tamales, a six-pack of which sells for $7—but these aren't in the TV dinner category. Gimlin and her employees make a variety of flavors, from the traditional red pork tamale to apple pie tamales, each day and freeze them immediately to ensure they remain fresh.
"Our tamales are made with as many locally produced ingredients as possible," Gimlin says. "We're also a certified gluten-free kitchen. Even though tamales are naturally gluten-free, it was important that we were dedicated to our customers with gluten allergies, like celiac disease."
Gimlin also stays away from soy, MSG and, for the most part, dairy. The team makes roughly 3,500 tamales each week, and each one is made by hand without a recipe. The dense masa (corn flour) dough provides a sweet wrapper to the unique yet traditional fillings that are nestled inside. Steamed until tender, the tamales are like having a taste of Mexico in your own home.
"All of my recipes come from trial and error," Gimlin says. "I said I would only ever make the traditional red pork, but with customer requests, we've expanded our offerings."
Gimlin also makes several special order flavors, like pineapple coconut and green corn tamales, and caters events at which she also offers a taco bar. In addition to offering frozen tamales, The Red Tamale has a signature tamale sauce that isn't as rich as enchilada sauce but packs all the flavor and can be enjoyed on anything from eggs to chips to, of course, tamales.