Health
Local Medical Expansions
Local medical expansions are providing new spaces for patients and new solutions for area medical professionals.
Written by Karen Bliss | Photos courtesy Jordan Valley, Burrell Behavioral Health
Jan 2017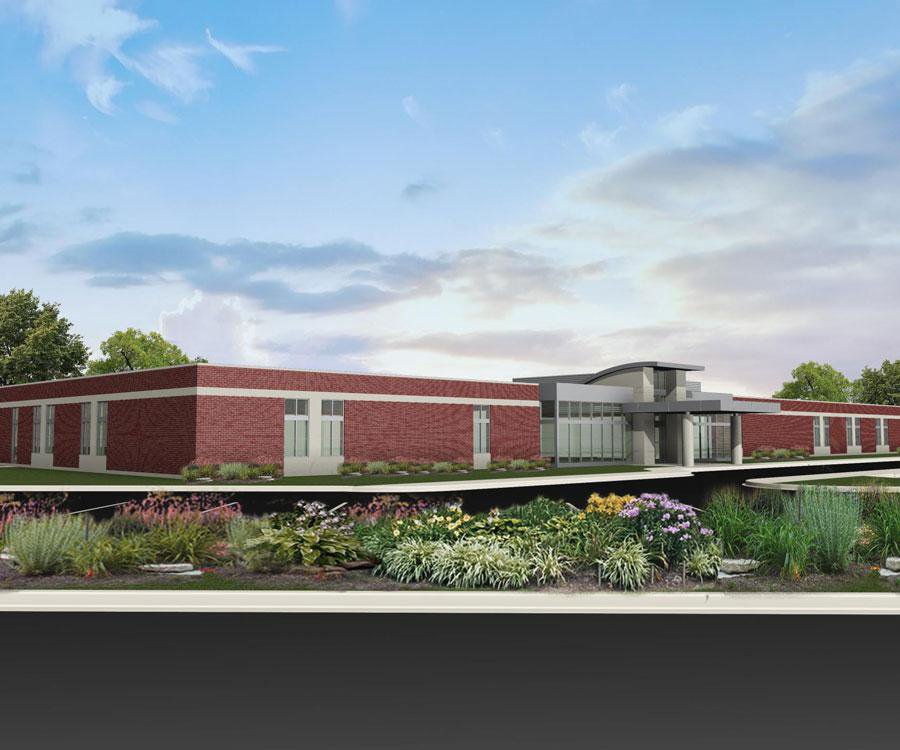 138 Park Central Square, 877-570-8721
IntrinsiQ Specialty Solutions moved into the Heer's Building in 2016 with a need for expanded office space, says spokeswoman Lauren Moyer. The company is part of AmerisourceBergen and provides software and solutions for specialty practices such as oncologists and urologists. 
"[IntrinsiQ] helps practices stay viable and enables their physicians to focus on providing the highest quality of care," Moyer says. "For example, IntrinsiQ manages and optimizes electronic health records, which are digital versions of patients' medical information. We also provide practice financial management solutions, which ease the logistical burden of running an independent practice. In fact, more than 6,000 specialty physicians across the U.S. use IntrinsiQ software solutions."
IntrinsiQ moved to Springfield to find a home that could accommodate the company's size and culture, Moyer says. "We were extremely excited to move to the historic Heer's Building and remain a part of the Springfield community." 
For associates, IntrinsiQ's functional, modern space is an exciting urban atmosphere, Moyer says. Moyer says jobs are constantly being added to the Springfield area through IntrinsiQ. "We are in a fast-paced, ever-changing field," Moyer says. "The high-tech jobs we bring to the region are just the newest addition to a growing IT sector in the downtown Springfield area."
Jordan Valley Community Health Center
Lebanon
Jordan Valley Community Health Centers are all over 417-land, and Jordan Valley just continues to expand as more and more patients are looking for a place to fit their healthcare needs. 
The new Lebanon Clinic is soon joining the list of Jordan Valley clinics, which already includes Springfield, Republic, Forsyth, Hollister and Marshfield. The clinic will replace the current Lebanon location at 1216 Deadra Drive. "We've outgrown our current Lebanon location, and in the new space we will be able to serve more people," says Shannon Tidwell, communications specialist at Jordan Valley Health Centers. Tidwell says the new building is a joint venture between Jordan Valley and Compass Health, also known as Pathways Behavioral Health. The facility plans to provide medical, dental and behavioral services to Lebanon and surrounding areas with providers and staff totaling approximately 75. "We are following the Jordan Valley model of offering three main services—medical, dental and behavioral," she says. The building, 27,000 square feet of finished space and an additional 3,000 square feet designated for expansion of clinical or community services, is estimated to cost $6 million. 
Burrell Behavioral Health's Adult CSTAR
155 Corporate Place, Branson, 417-893-7740
Burrell Behavioral Health's Expanded Addictions program for Comprehensive Substance Abuse Treatment and Rehabilitation is one of Burrell's newer expansions. The building was already an existing facility prior to 2016, but it houses mental health services. "It was repurposed for addictions when the mental health program moved to the Hollister location, a co-effort with Jordan Valley," says Sally Gipson, vice president of addiction services. 
"It serves all levels of outpatient clients and the layout allows for a larger client flow," she says. Clients in need of social setting detox or residential support are treated in Springfield but then transferred to Branson when they are ready for outpatient services, she says.
Many services were not available under the old contract, especially for clients in Branson, according to Gipson. Now the program is providing co-occurring services, transportation, family therapy and community support specialists. "Co-occurring services are the largest need, as many addiction clients also have mental health concerns and trauma that affect their ability to remain substance-free," she says. "Transportation is another barrier in the Branson area, as many clients are not able to get to and from treatment on a consistent basis. Family therapy is also a service that was not an option under the old contract, and we can now help families work together to help the client receiving addiction treatment. Community support specialists are needed to help clients navigate the many systems they are involved with and to help them reestablish their lives outside of treatment."
Gipson says the Corporate Place facility offers 18 rooms that can accommodate individual counseling, group therapy and group education classes. The facility is open five days per week with some evening services to accommodate a variety of client schedules. Soon the facility plans to expand to seven days a week and evenings as the need arises.