Reviews
The Hill Comes to Springfield
When the need for Italian cuisine comes calling, head to The Hill SGF and make all of your wildest pasta-loving dreams come true.
By Savannah Waszczuk
Jan 2018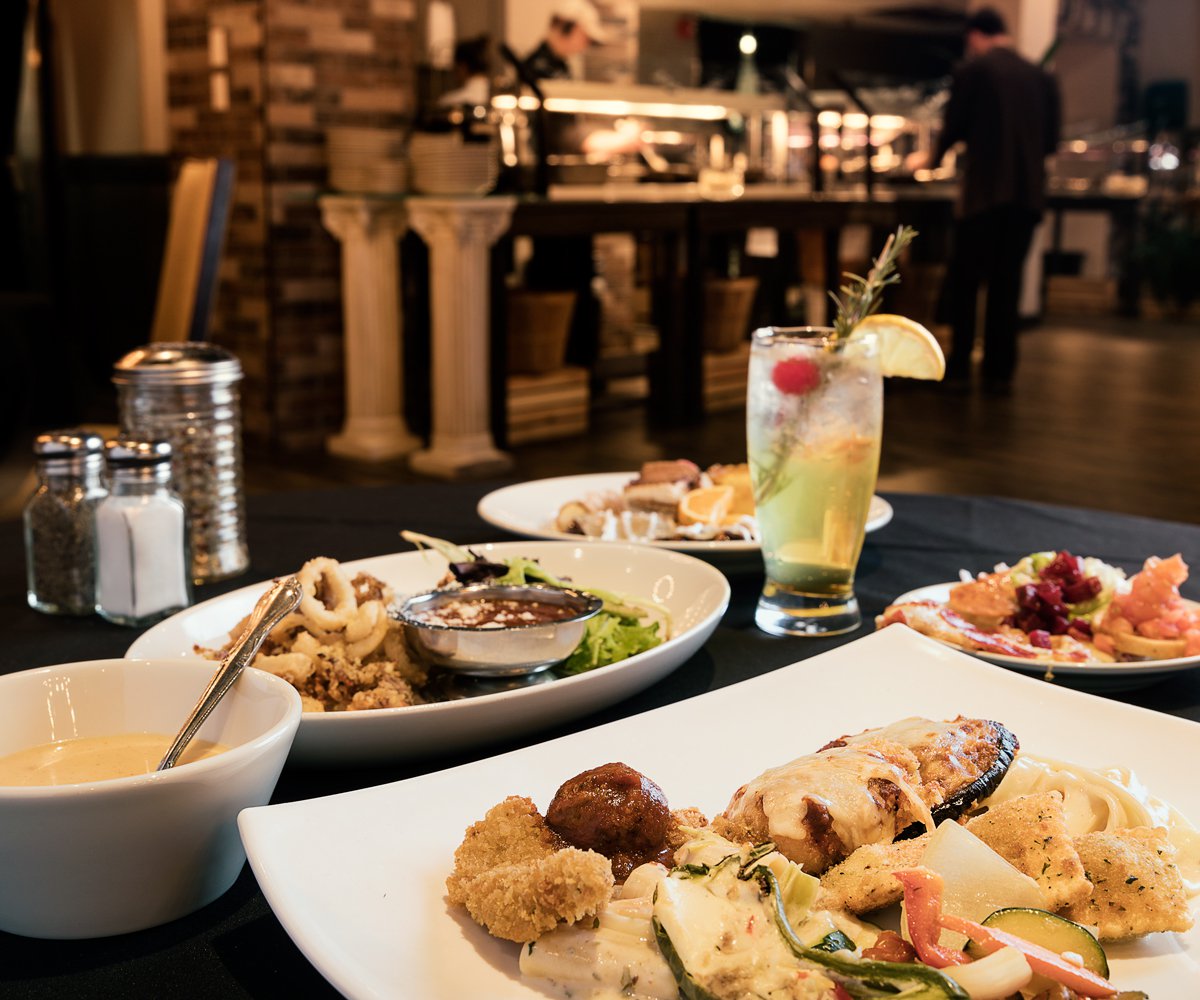 In my brain, the idea of an all-you-can-eat Italian food buffet almost sounds too good to be true. Of course there are places like chain pizza buffets where you can fill your face with mediocre pie and room-temperature pastas, but is there a buffet that offers actual quality Italian food? A buffet with an unlimited quantity of fresh, homemade bruschetta and chicken Parm and fettucine Alfredo and Italian-breaded sea bass and all the other things that make your Italian-cuisine-loving heart skip a beat? No way, right?
I wasn't sure it was possible until I visited The Hill SGF (600 E. Battlefield Road, Springfield, 417-920-8850, thehilldining.com) on a recent Friday night. Angel Kim, a familiar name in 417-land's restaurant scene, opened the dreamy all-you-can-eat Italian buffet in June 2017. "We were inspired by The Hill in St. Louis," Kim says, explaining his decision to open the restaurant. "My wife and I love going there—we've been going there and eating for 15 years. I've been studying how I could do this for years."
I was immediately welcomed by a friendly waiter who was well-versed on the restaurant's offerings, and she delivered me an order of hand-breaded calamari minutes after I sat down. The calamari isn't kept on the buffet, she explained, as it's freshly made and delivered on request. This makes sure it's always fresh. 
I was a couple bites into the crispy calamari when my best friend, Kayla Jones, arrived. Luckily, she had listened to my request (a request that I had forgotten to obey myself) and wore her stretchy pants: She and I were on a mission to get as much food onto our plates and into our bellies as possible. 
We began our all-you-can-eat adventure by navigating hot bar after hot bar of the multi-section buffet and piling our dishes up with bruschetta, house salad, breaded ravioli, various pastas, breads, breaded chicken creations and so much more. Once our plates became borderline embarrassing due to the massive quantities of food, we headed back to the booth to see if it all tasted as good as it looked.
About five minutes into our meal, I realized that I was already filling up—trying just one bite of all of the things on my plate and on Kayla's plate was a task in itself. There is truly so much up for grabs! And although I enjoyed a lot of what I tasted, there were a few extra-memorable outliers: I loved the chicken spiedini for its light breading and juicy interior. I really enjoyed the chicken Parmesan as well. It had the same juicy inside, an extra-crispy outside and was generously bathed in a rich, homemade red sauce and blanketed with melty cheese. What can I say? I'm a sucker for some crispy chicken.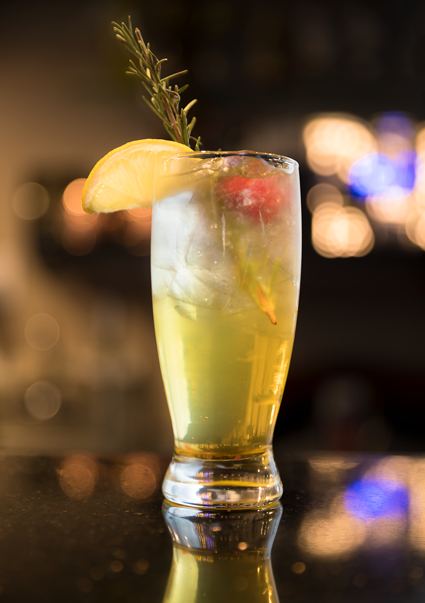 Q&A with The Hill SGF Chef and Owner Angel Kim
417 Magazine: You have owned a variety of restaurants in Springfield—what made you decide to open an Italian restaurant this time?
Angel Kim: My first restaurant here was The Argentina Steakhouse—I'm from Argentina. Then there's ReRico and Frida and Novo Asian Bistro. But my background is Italian cuisine—back when I went to culinary school in Argentina, I studied Italian cuisine. I've been wanting to open this type of restaurant in Springfield for six or eight years now.
 
417: What are the most popular items on The Hill's menu and also on the buffet?
A.K.: Our Italian-breaded sea bass is very popular. People love the butternut squash casserole with provel cheese. One specific pizza people really like is made with fresh garlic, tomato, mozzarella and pesto, and people like the shrimp scampi pasta and the seafood bisque. Our mushroom veal ravioli is also a favorite, and our eggplant parmesan. There are a lot of favorite things, depending on your tastes.
 
417: How do you describe the concept of The Hill to a new customer? 
A.K.: We explain it like an Italian market-style restaurant with different stations. We make everything in smaller orders to keep it as fresh as possible. Our soups, our desserts and crepes, all of our pasta sauces, our focaccia bread—it's all made from scratch every day. And dishes are always being put together. Our whole idea is to keep things fresh—it's very important to me.