Dishes
Ribs at Lost Signal Brewing Co.
These seven dishes or drinks have passed our taste buds this month and made us rave. They are ranked by level of yumminess.
By The Editors
Jan 2019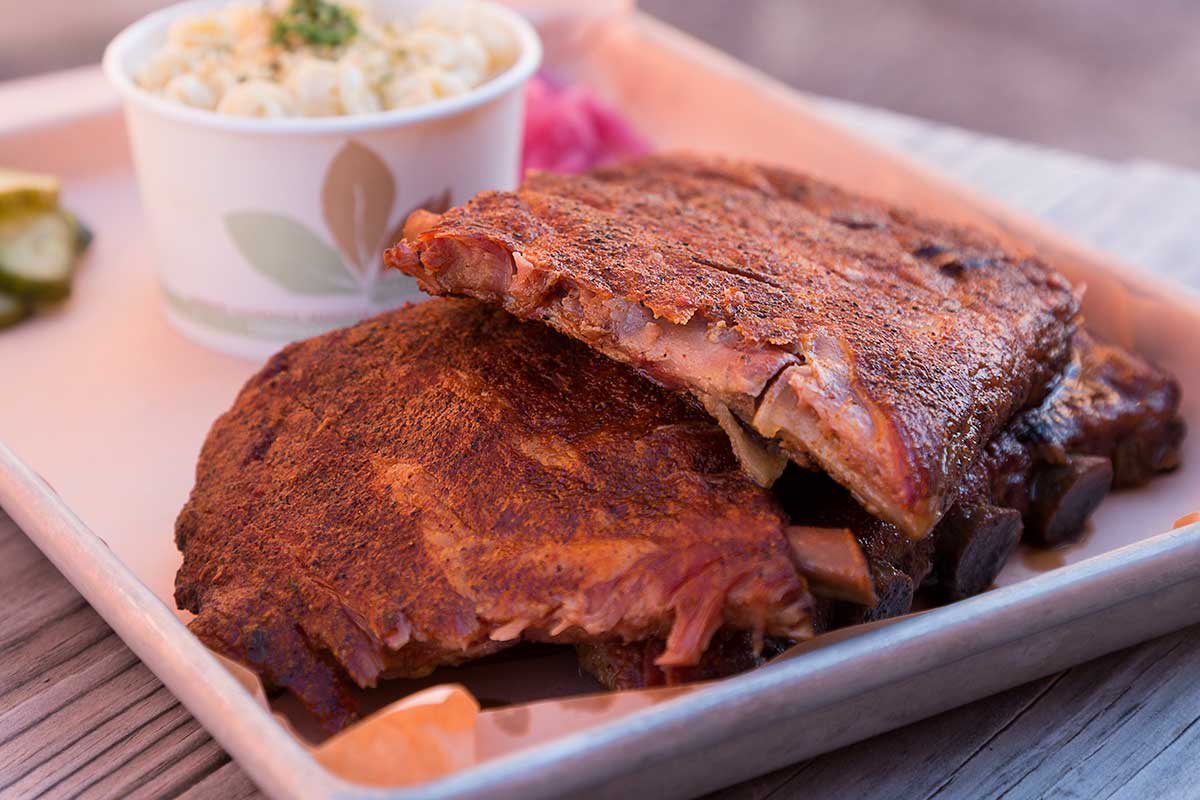 Ribs at Lost Signal Brewing
We're very careful to make declarative statements when it comes to barbecue, so believe us when we say the ribs at Lost Signal Brewing Co. (610 W. College St., Springfield, 417-869-4755) are some of the best in town. So good you'll almost forget to use sauce.
The Cutter Sandwich at Falstaff's Local
Falstaff's Local (311 Park Central West, Springfield, 417-720-4646) is one of our favorite spots to grab a beer and catch whatever game is on, but don't sleep on the food, especially The Cutter sandwich, fried chicken breast with marinara, Swiss cheese, garlic and Parmesan on a kaiser roll. Don't skip the fries, either!
Lemoncello at Aviary Cafe
For a different type of dessert, try the lemoncello at Aviary Cafe (multiple locations in Springfield), a sweet crepe stuffed with mascarpone and topped with warm berry compote, lemon curd and torched marshmallow fluff. The ingredients come together flawlessly, and it's also on the restaurant's happy hour menu from 4 to 6 p.m.
Hush Puppies at Heady Bar-B-Que Co.
An insider tip: You have to know about them, but the hush puppies at Heady Bar-B-Que Co. (573 E. Elm St., Republic, 417-732-4227) should always be part of your order, worth the price of admission alone. They're perfectly soft on the inside and crispy on the outside.  
Bavarian Soft Pretzels at Bricktown Brewery
There's a whole lot to love at Bricktown Brewery (2040 E. Independence St., Springfield, 417-887-0100) and a great way to start your meal is with the Bavarian soft pretzels, which live up to their name and come with a white cheddar dipping sauce that complements them perfectly. 
The Parkside Pineapple at 4 by 4 Brewing Co.
The Parkside Pineapple at 4 By 4 Brewing Co. (2811 E Galloway St., Suite A, Springfield, 417-861-6400) is one of our favorite 417-land beers—a juicy, smooth IPA with plenty of pineapple taste.
Hot Chocolate at The Coffee Ethic
For a caffeine alternative, consider the hot chocolate at The Coffee Ethic (124 Park Central Square, Springfield, 417-866-6645), a cold-weather alleviator made with Askinosie chocolate cocoa powder made into a sauce and house-made vanilla syrup that comes swirled in a way that is just perfect for Instagram.


7 Good Things is chosen by the editors of 417 Magazine as a service to readers. We've tried everything on this list, and we like it. To send us your suggestions, click Contact Us and then submit a letter to the editor. –The Editors