Life
Best Summer Stargazing
Sunny days aren't the only perk to summer. Warm nights provide the perfect opportunity to escape the city and see the stars.
Written by Claire Porter
Jul 2016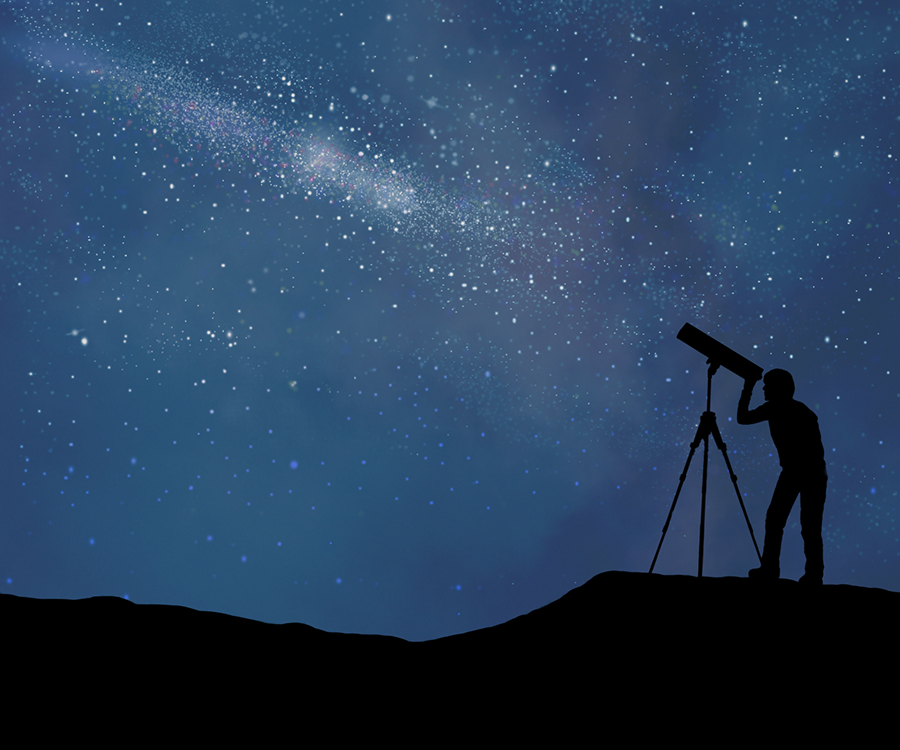 Starry nights light up 417-land locations, and in late July and early August, look for an extra treat in the form of the Perseid meteor showers, which streak through the skies each year. For ideal viewing conditions, seek out locations as far away from cities or large towns as possible to avoid light pollution. According to John Moody, secretary and treasurer of the Springfield Astronomical Association, at least 20 miles outside of Springfield should provide dark enough skies. Use a star map or planetarium app to determine which direction to go. (During the summer, Moody recommends heading south to see the Southern Milky Way). Any clear, dark location with very few trees should do the trick, but if you're looking for the perfect spot to channel your inner astronaut, try visiting these 417-land spots. 
River of Life Farm
Located about 2 hours southeast of Springfield, River of Life Farm (1746 River of Life Dr., Dora, 417-261-7777, riveroflifefarm.com or treehousecabins.com) has a full 9-acre field dedicated to stargazing. The field's mountaintop location guarantees clear sightlines to the sky and no light pollution. "The stars look like diamonds on black velvet," says Myron McKee, owner of River of Life Farm. You can schedule a stargazing visit or stay in one of the many on-site treehouse cabins to make a night of it. From the cabins, drive north toward the Hillbilly Phone Booth and park in the field. The staff at the resort hosts a bonfire, and bathrooms are nearby for longer gazing sessions. Keep an eye out for special observing shows in the winter led by educator Steve House. 
Talbot Conservation Area
According to Dale Flippo, president of the Springfield Astronomical Association, Talbot Conservation Area (Head north on Highway 97, then head east for one mile on Highway 96, 417-452-3879) has some of the darkest skies within 75 miles of Springfield. The conservation area, located about 45 miles west of Springfield in Miller, allows visitors after dark for stargazing. Park in one of the parking lots (lots 10 and 18 will get you closest to a trailhead) and head out on the trails to find a secluded, clear area to observe the night skies. Be sure to bring a flashlight to help you navigate the paths after dark. 
William G. and Retha Stone Baker Observatory
If you want a more structured night of stargazing, check out the Baker Observatory (1766 Old Hillcrest Rd., Webster County, 417-329-5570). The observatory is part of Missouri State University, whose Physics, Astronomy and Materials Science department uses the location for research. The site features three telescopes and an astronomy image analysis lab, but for more casual viewing, there is a concrete pad where people can set up their own telescopes. The university hosts public viewing events at least twice each year during the school year. The secluded location just outside of Marshfield ensures dark black skies for a crystal clear view of the stars.