Life
Where to see Fourth of July Fireworks in the Ozarks
Check out these fabulous firework displays happening right here in southwest Missouri for the Fourth of July 2020.
By Morgan Doyle and Sinjin Delmore
Jun 22 2020 at noon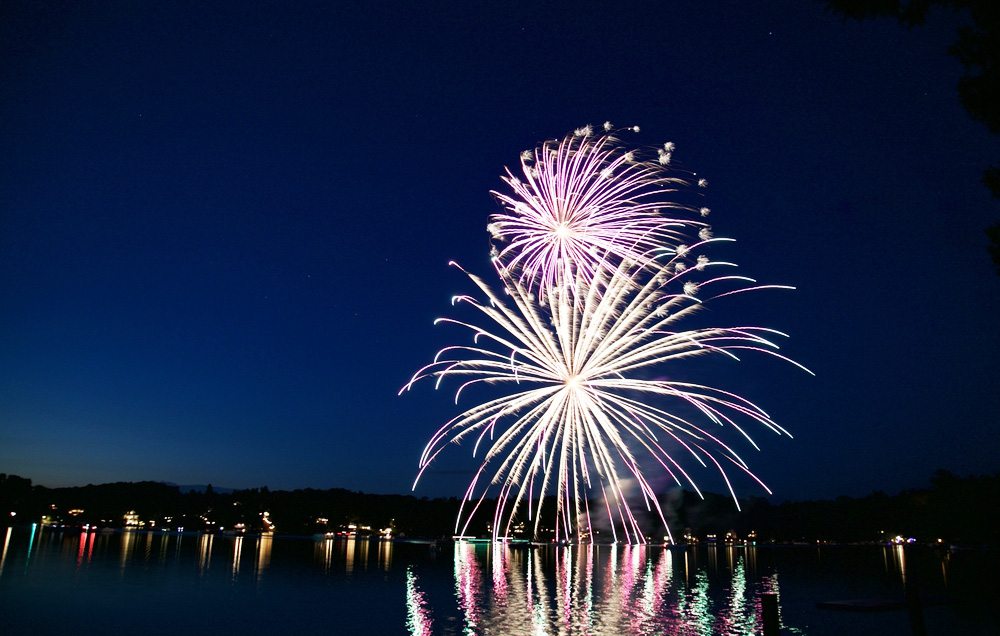 This story was updated with new information Monday, June 22 at noon.
Saturday, June 27 at 9:30 p.m.
This year's Freedom Celebration might look a little different than it has in years past, but the show must go on! The Clever Chamber of Commerce will be shooting off a firework display from Clever High School. It will be high enough in the sky that people in surrounding neighborhoods can see from their homes, or anyone is welcome to come out to the high school for a better view. There won't be any vendors or entertainment this year, and the city is just asking everyone to social distance.
Saturday, June 27 at 9:45 p.m.
Spend your Saturday night watching an array of fireworks without even leaving your porch. For 15 minutes, a display will take place on the east edge of Willard, and everyone is encouraged to stay home and shoot off your own fireworks to be part of a city-wide celebration. Due to social distancing restrictions, the annual gathering in the park has been cancelled.

Friday, July 3rd at 6 p.m.
Head to the Branson Landing for the annual Liberty Light Up. The landing will have a concert headlined by the Dirty Saints who will be opened by Mile Zero. The fireworks show will be above the landing and will start around 9 p.m. There will be a beer garden at the event and there are a plethora of restaurants at the landing. 
Friday, July 3rd at sunset
Head out onto the water to see a stunning view of fireworks right above the Kimberling City Bridge. The fireworks display will last around 20 minutes and will start when the sun is set. The best views will be while on a nice boat ride or on the shore. The event is free to the public so be sure to get out to the lake and have a fun time. 
Saturday, July 4 at 10 a.m.
Head on over to Marshfield to enjoy a good ol' fashioned 4th of July parade! The parade will start down North Locust Street and wind through town before finishing on North Elm Street. No candy will be thrown out from the floats this year, but the parade route will still be lined with food and drink vendors to help you cool off. The festivities will end later that day with a firework display around 9:15 p.m.
Saturday, July 4th at noon
Celebrate the birth of the nation with live music from the Black Note and fireworks starting at 9:30 p.m. at Rockaway Beach. Entrance to the event is free and starts at noon. Be sure to bring some cash in case you want to check out the craft and food vendors, or let the kids have a chance at the carnival games.
Saturday, July 4th at 4 p.m.
The Theodosia Area Chamber of Commerce invites you to their 38th Annual Fireworks display over Bull Shoals Lake. The event will kick off with a pet show at 4 p.m., followed by a golf cart parade at 6 p.m. 



Fireworks Event Plans not Finalized or in the Works
With restrictions related to COVID-19, some businesses and organizations are still in the process of determining how to move forward with event plans.
• Chateau on the Lake
• Finley Farms
• Hammons Field
• Joplin Parks & Recreation


Cancelled Fireworks Displays
With restrictions related to COVID-19, some businesses and organizations have decided to cancel their display this year, or have rescheduled for a later date.
• City of Battlefield has postponed to a date that's yet to be determine
• College of the Ozarks
• Fellowship Bible Church
• The City of Republic has postponed until September 5th
• Rutledge Wilson Farm Park
• Springfield-Greene County Parks and Recreation 
• The Track Family Fun Parks