Dishes
Roasted Almonds at Ophelia's
Plus six other things that passed the test of our taste buds.
By The Editors
Jun 2013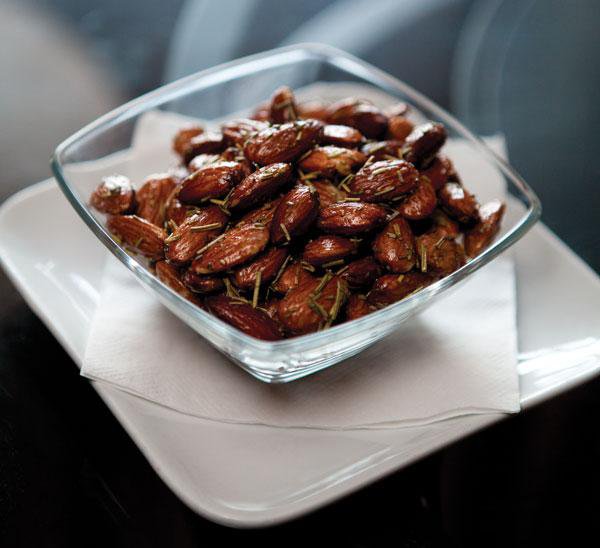 1.  For a quick bite that puts a gourmet spin on a simple little nut, we love the rosemary and sea salt roasted almonds at Ophelia's (216 E. Walnut St., Springfield, 417-368-9970).

2. One staffer thinks the beef tenderloin tips au poivre at Level 2 Steakhouse (200 E. Main St., Branson, 417-243-3433) is a steak done right. It's served with wild mushrooms, spinach and a brandy green peppercorn sauce.
3. The black bean hummus at Scotch & Soda (310 South Ave., Springfield, 417-719-4224) is our new favorite hummus variation. This savory dip comes with warm pita bread and crunchy raw vegetables.
4. When we're feeling hungry, we go for the scallops appetizer at Kai (306 S. Campbell Ave., Springfield, 417-832-0077). It's a meal unto itself.
5. Don't miss the pulled pork from A.M. Shevey's Smokehouse (5407 S. Campbell Ave., Springfield, 417-823-8001). It's juicy and tender, and the homemade barbecue sauce is the perfect complement.
6. For something sinfully tasty, we opt for the fries with Guinness cheese sauce at Dublin's Pass (2767 W. Republic Rd., Springfield, 417-877-7625). The salty, thick, crispy fries are perfect for dipping into the creamy cheese sauce.
7. The Table Rock Red ale from White River Brewing Company (on tap at a handful of 417-land restaurants; see whiteriverbrewingco.com) is a really tasty and smooth local brew that's definitely worth a try.