Profiles
Eight Questions with Katie Moore
Junior League of Springfield member Katie Moore steps into her new shoes as president and helps the JLS join forces with Habitat for Humanity.
Jun 2014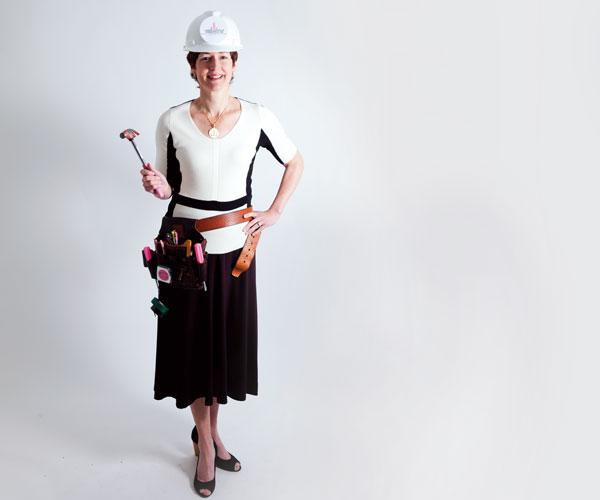 A mother, wife and active public servant, Katie Moore has been a member of the Junior League of Springfield for 19 years. Now that she has reached the end of her year as president-elect, Moore sat down with 417 Magazine to talk about her new role as president of the Junior League of Springfield.
417 Magazine: You're completing your year as president-elect now. Has it been challenging?
Katie Moore: There are a lot of different parts to the organization, so it's been a great learning experience, and I know that there's still a lot more to learn. I'm really excited to work with the women. We have great members who are really involved in the community, very capable and very knowledgeable, so it's really neat to be able to learn from them and share that experience.  
417: What events does JLS have planned for the upcoming year?
K.M.: We are working with Habitat for Humanity for an all-woman build in the spring of 2015, and we're very excited about that opportunity. We've worked with them in the past, about 14 years ago, and the recipient of the home is still living in that home. It's more than just building the house. Habitat for Humanity also provides training programs and classes. So if you're a recipient of a Habitat home, you have to attend some educational classes about home ownership and a lot of different aspects of life skills. We will be involved with that as well as the build.
417: What is it like knowing that you and other JLS members will be building a home for someone who truly needs it?
K.M.: I am honored to work with these women who are willing to step outside of their comfort zone in learning the skills required to build a home. These are women who value giving their time, talents and energy to improve the lives of others and enjoy working together to accomplish a common goal.
417: Tell us a little bit about yourself, your family and how you became involved in the Junior League of Springfield.
K.M.: I am married and I have four daughters. I joined the Junior League in Kansas City, Missouri, when I was in law school. When we moved to Springfield in early 2002, I transferred my membership to the Junior League of Springfield.
417: How did you hear about the Junior League in Kansas City?
K.M.: My mother and mother-in-law were members of two different leagues in the Kansas City area, so I was familiar with Junior League work. I was very busy with school and working at the time, and I wanted to be involved with the community as well. I felt like the Junior League would be a great option and opportunity to learn more about the community even though I was from that area. 
417: What was your previous role in the JLS before becoming president?
K.M.: I've served in different leadership capacities throughout the years. In Kansas City, I was the Director of Finance and a treasurer of that league, as well a chair of committee, prior to moving to Springfield. In Springfield, I've chaired different committees and served as the Vice President of Community and the Vice President of Finance. 
417: What other community endeavors are you involved with in Springfield?
K.M.: I'm on the board of Springfield Ballet and the board of Isabel's House. I'm also very involved at our church, First & Calvary Presbyterian Church. I teach fifth grade Sunday school and help with the Wednesday evening children's program.
417: What are your hobbies?
K.M.: Right now, chasing children. Most of the things I do are with my family. We enjoy all sorts of activities together from outdoor recreational activities and golf to horseback riding.