Life
Enjoy Your Best Summer Ever in the Ozarks
S​ummer is finally here, and we're here to help you make it the best summer ever!
By Ettie Berneking
Jun 2015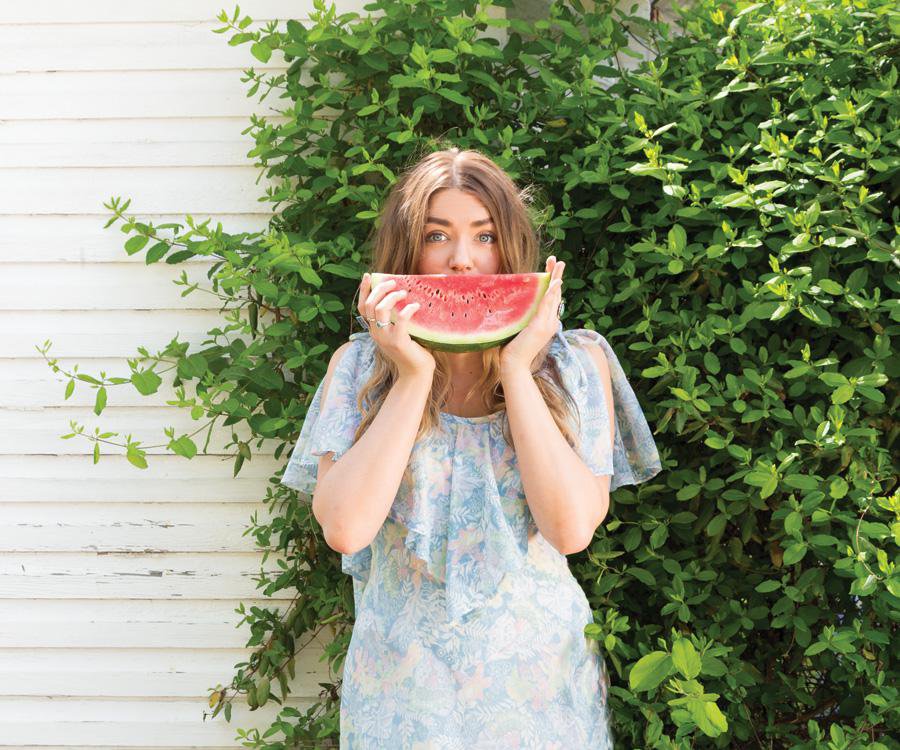 Summer is finally here, and we're here to help you make it the best summer ever! No more watching Netflix as the sun sets on another gorgeous summer night. No more jumping in the dinky neighborhood pool when there are endless lakes, rivers and springs surrounding you. No more! This summer, it's time to dust off that ball glove, pump up those bike tires and enjoy all the attractions our corner of the state has to offer—and there's so much!
Master the Standup Paddleboard
Being able to gracefully paddle around the lake atop a standup paddleboard is still on our to-do list, but we're improving, and you can, too. Under the guidance of  the lovely and incredibly fit Jodelle Fitzwater, you can hopefully limit your tumbles to only a few belly flops. She teaches standup paddleboard yoga through Williams Brothers Ski and Sports (348 Nautical Circle, Kimberling City, 417-772-4921, williamsskiandsports.com), and she offers private lessons through Get Fit With Jodelle (getfitwithjodelle.com). 
Bonus: You can become the proud owner of a standup paddleboard by stopping in at a local retailer that sells them, such as Ozark Adventures, Dynamic Earth, Bass Pro Shops, Ozark Paddleboards, Williams Brothers Ski and Sports or Ski Shack.
---
Watch the Sun Come Up
We hope you like early morning wake up calls, because this one is a real doozy! Out at Springfield Lake Park, you will find The Greater Ozark Audubon Trail (5324 S. Kissick Ave., Springfield). This super-short trek leads you up to a bluff that looks out onto the lake below. Pack a light breakfast, a Thermos of coffee and a few blankets to curl up in, and watch the sun come up over the lake. We promise you won't be sorry.
---

Pick all the Berries you can Carry
The fields at Persimmon Hill Farm (367 Persimmon Hill Ln., Lampe, 417-779-5443, persimmonhillcom) are covered with lush blueberry bushes ready to be picked. You can also go home with gourmet jams, berry-based barbecue sauces, berry butters and other delicious treats. They're nuts about berries here! Berry season picks up in June when the farm is open Tuesday through Saturday from 7 a.m. to 7 p.m.
---

Catch a Ball Game at Hammons Field
Hey, batter batter! The Springfield Cardinals are back on the field, so it's time to take your seat in the stadium, grab a few hot dogs and the largest soda known to man and enjoy America's favorite pastime. This month, the Cardinals take on Tulsa at home, so come see all the action. For an updated season schedule, visit springfieldcardinals.com. 
---
Savor the Whip

Nothing says summer in 417-land more than Pineapple Whip! Change up your usual order and try the newest flavor, nanagranite. Photo by Chuck Traveres
No summer would be complete without a stop at Pineapple Whip for a sweet and creamy treat. Whether you enjoy your whip piled high on a cone or prefer to scoop each refreshing bite out of a cup, this Springfield original is a summer-must. Take a giant lick of grape, strawberry-kiwi, orange, mango-peach, nanagranite or the original pineapple. Just look for the hip shaking beckoning of Lulu, the grass-skirted rooftop fixture that marks the three Springfield Pineapple Whip locations. Or visit pineapplewhip.com to find a location near you, and launch yourself into a flavor-packed summer.
---
Learn to
W
akeboard
​

Before you hit the lake this summer, practice your wakeboarding skills at The Ski Shack's cable park. Photo courtesy Ski Shack
Turns out you don't have to be 18 and too cool for school to rock the wakeboard. It also turns out you don't have to faceplant in front of your smug friends and fellow water enthusiasts in order to become a wakeboarding pro. Just wade out onto the cablepark in the backyard of The Ski Shack (theskishack.com). At 600 feet long and 100 feet wide, this is the perfect place for beginners to learn the sport of wakeboarding. You don't even need to bring your boat! Riders are pulled along by a pulley system with speeds hitting as high as 30 miles per hour. Group lessons and private lessons are available, so go unleash your inner Evel Knievel and hit the open water.
---
Build a sand castle
You don't have to be a kid to enjoy building sandcastles on the beach. In fact, now that you're a full-fledged adult, your sandcastle should be even more amazing! We're talking moats, trapdoors, towering spires and a drawbridge that would make King Arthur jealous. This calls for plenty of sand and room to work, which means you're due for a trip to Moonshine Beach (3778 S. State Hwy. 165, Branson). This is the only sandy swimming beach along Table Rock Lake. And once you're done basking in the glory of your creative brilliance, you can take a dip in the water, picnic in the shady shelter or take up a game of volleyball.
---
Jam Out Under the Sun
Each year, River Jam & Crawdad Boil takes over Springfield's Park Central Square as live music fills the air, and the smell of seafood gets your stomach begging for seconds. This year's outdoor festival kicks off June 13 from 5 to 11 p.m., and the musical lineup throws together a mix of bluegrass and Americana. And here's one teaser we can't help but share: One of the bands performing is called Deep Fried Squirrel. You're hooked, right?
Check out other bands performing at River Jam!
---
Live the Life of Luxury (for a weekend)
It's summer. You survived the winter, and now you deserve to be treated like the queen or king that you are. Think sparkling pools, misty sunrises, lazy afternoons spent fishing from the shore, relaxing canoe rides around the lake and evenings around an open fire. That's what summers are for, and you can enjoy it all at Chalets on Table Rock Lake (lake123.com). In fact, your whole family can enjoy the long list of amenities here including mini golf, a zip line, sand volleyball and more. The chalets and villas sleep anywhere from eight to 12 people, so invite the whole gang, and make it a family reunion you'll actually enjoy.
---
Enjoy Live Theatre

 

in the Fresh Air
Come one, come all to Missouri State's annual Tent Theatre (tenttheatre.missouristate.edu). Since the early 1960s, this festive outdoor theatre event has thrilled Springfieldians and brought some heavyweight acting names to town. This summer's lineup brings characters including Sherlock Holmes, the cast of Hairspray and one particularly charismatic con artist to the stage.  
---
Join a S
ummer L
eague

Photo by Chuck Travers
Remember those little league games you used to wait all week for? The uniforms, the oversized hats and the obligatory pizza and soda after a win? Those were the days! Well, it's time to lace up those long-forgotten cleats and dust off your ball cap. There are plenty adult sport leagues to join, and here are some of our favorites.
Softball
If your inner ballplayer is calling your name, check out the co-ed softball leagues hosted at Killian Sports Complex and Softball Stadium. There are six lighted fields here, and games are played almost every night of the week. While the registration deadline for the summer league has passed, it's not too late to sign up for the fall adult league that starts in August. Register your team at
parkboard.org by July 22. 
Sand Volleyball
Sink your toes in the warm sand during one of the sand volleyball games at Summer at the River Sports Complex in Nixa. Session 2 registration ends June 5, and the season begins the week of June 15. You can find the registration form online at riversoftball.com.
Bocce Ball
Bocce ball! Yup, you heard right. Mother's Brewing Company hosts an annual summer adult bocce ball league in its grassy backyard. Registration has passed, but come watch a game and enjoy a beer Thursday nights through June 25 from 5:30 to 8 p.m. Visit mothersbrewing.com for more info and to learn how to sign up for next summer.
Pickleball
Equally hilarious is the new adult pickleball league at the Ward Downtown YMCA in Springfield. You can register to play by visiting the downtown Y, and even better, you can sign up the same day you hit the court. Grab your friends and get practicing! This league runs year-round. 
---
Get 
Tipsy

 

in a

Cave

The next time Friday rolls around and you're thinking of mixing up a few cocktails on your kitchen counter, stop. Get in the car, and head to Top of The Rock (topoftherock.com). Besides offering fine dining paired with some of the most amazing views of Table Rock Lake, this Branson getaway boasts one of our favorite boozy retreats: a cave bar! Accessible from the Lost Canyon Cave and Nature Trail, you'll find several tasty cocktails to enjoy at the Bat Bar (we recommend John L's Lemonade). After you've tipped one back, finish up your scenic ride and head to the the top of the property to continue sipping beverages at the End of the Trail All-American Wine Cellar, where you'll find a wine-tasting bar, a whiskey room and a cigar room.

 
---
Sip on a Shake at Billy Bob's Dairyland

Heading to Branson? Stop by Billy Bob's Dairyland to enjoy a creamy shake in a cutesy old-time diner. Photo by Kevin O'Riley
For 15 years, this old-fashioned burger joint has graced the main drag through Branson. Known for its griddle burgers and fried pies, Billy Bob's Dairyland (1907 B W. Hwy. 76, Branson) is also a great place to suck down a giant malt or milkshake. What makes these filling behemoths so lip-smacking good is their simplicity. Creamy Hiland Dairy ice cream and an array of sundae toppings are thrown together to create chocolate-packed, caramel-laced, fudge-topped shakes you can't help but eagerly slurp up. And if you're new to Billy Bob's, try the popular peanut butter fudge malt. And ask for two straws. Weighing in at 20 ounces, these shakes are meant to be shared with someone special.
---
Go Fly A Kite
We found two great kite-flying spots in Springfield. The first is McDaniel Park at the corner of National Avenue and Sunset Street. The layout is perfect for letting that kite soar. The tree coverage is limited, and the grassy field is spacious. The other prime flying spot is the hill in front of the Springfield Botanical Center at Nathanael Greene/Close Memorial Park (parkboard.org). There are 114 acres at the park, and while most of that is covered with trees, gardens, hiking trails and playgrounds, the area in front of the Botanical Center is flat and treeless—just what you need when you're about to let your kite loose.
---
Go Lake Hopping
Pick the lake for you, then make a day of it. There are plenty of lovely waterways to choose from in 417-land.

Photo courtesy Springfield Missouri Convention & Visitors Bureau
Bull Shoals Lake
Where it is: Spread among southwest Missouri and northern Arkansas
Go There For: Slalom skiing. Believe it or not, Springfield Symphony Orchestra's conductor Kyle Pickett is a big slalom skier. And his lake of choice is Bull Shoals. It's the stretches of waterway that are protected from the wind that he loves. The waters are calmer than Table Rock Lake, so you can do lots of turns and long runs without disruption. 
Pomme de Terre Lake
Where it is: Roughly one hour north of Springfield
Go There For: A lazy camping weekend. There are 400 campsites along this pristine lake, not to mention all the hiking trails, two public swimming beaches, and prime fishing for bass, walleye, catfish, crappie and even musky. 
Table Rock Lake
Where it is: Spread among southwest Missouri, roughly an hour south of Springfield
Go There For: Highspeed fun. With way less traffic than Lake of the Ozarks but plenty of wide stretches of water to enjoy, Table Rock Lake is perfect for skiing, wakeboarding, kneeboarding and more. If you don't yet have your sea legs, don't fret. There are multiple marinas along the lake that can equip you for a day on the water. You can even swing by Big Cedar Lodge and sign up for the ski school. 
Lake Taneycomo
Where it is: About one hour southeast of Springfield
Go There For:  Fishing. This man-made reservoir sits off of the White River, but the water actually comes from Table Rock Lake thanks to the dam. The clear, cold waters are great for the trout that call the reservoir home. Shepherd of the Hills Trout Hatchery (483 Hatchery Road, Branson, 417-334-4865) offers fishing access in Lake Taneycomo 24 hours a day! The hatchery is hosting a family fishing fair on June 6 from 9 a.m. to 2 p.m. 
Stockton Lake
Where it is: About one hour northwest of Springfield 
Go There For: Sailing. Learn to sail at Stockton State Park Marina (417-276-5329), and then compete in the annual Governor's Cup Regatta in September. The hotter months have less wind, so the earlier the better—think May and June. If you wait too long, September is another option.
Boat-In and Eat
Floating Café at Indian Point Marina
3443 Indian Point Rd., Branson
Location on the Water: North of point 5 and into the cove. Look for the first marina on the right side with the red roof.
Menu: Burgers and fries
Attire: No shirt no shoes no service, but if you're outside you can skip the shoes.
Flat Creek Resort
7847 State Hwy 173 Cape Fair
Location on the Water: Point 15
Menu: American casual with all you can eat catfish, fried chicken, burgers, wings and tacos
Attire: No shirt no shoes no service
White River Fish House
1 Bass Pro Drive, Branson
Location on the Water: Along the Branson Landing on Lake Taneycomo
Menu: Steak and seafood with a touch of Southern charm. Catfish étouffée, fish and chips, crawfish tails, alligator tails, venison-stuffed mushrooms
Attire: You can't board the restaurant from your boat, but you can order food to go and pull up to the eatery, so you're free to stay in your
Coyote's Dockside Cafe & Pub
344 Nautical Circle, Kimberling City
Location on the Water: Located on the water on Table Rock Lake at The Port of Kimberling, Kimberling City
Menu: Fried food heaven with a selection of brisket, salmon, tacos, burgers and pastas
Attire: No shirt no shoes no service
State Park Marina
380 State Park Marina Rd., Branson
Menu: Enjoy Danna's BBQ and shaved ice.
Attire: Swimsuits welcome
Koppie's On The Lake
1500 Shadrock Rd., Cape Fair Marina
Location on the Water: Between points 14 and 15
Menu: Hamburgers, fries, pizza, ice cream
Attire: Officially this is a no shirt no shoes no service kind of place, but if you want to wear your swim suit that's fine too.
Lakeside Resort Restaurant & General Store
153 Coney Dr., Branson West
Location on the Water: Across from point 7
Menu: Hot dogs, sandwiches, nachos, ice cream, shakes, sundaes
Attire: Swim suits acceptable
Dock-N-Eat Cafe at Big M Marina
26111 Big M Campground, Cassville
Location on the Water: Near Rock Creek
Menu: Handbreaded tenderloins, burgers, appetizers
Attire: No shirt no shoes no service
Jill's Bar-B-Que Co. at Baxter Boat Doc
4667 Missouri H, Lampe
Location on the Water: South of point 16
Menu: Barbecue
Attire: No shirt no shoes no service
The Rock Lakeside Grill & Lounge
12051 Rte. 13, Kimberling City
Menu: Prime Rib, pizza, barbecue, tacos, burgers
Attire:  No shoes no shirt no service
Charlie's Steak Ribs & Ale at Rocklane Resort and Marina
611 Rock Lane Rd., Branson
Location on the Water: In the same cove as the Kimberling Inn
Menu: Chicken, steak, barbecue, seafood
Attire: Swim suits acceptable at the tiki bar
---
Cycle 

the Entire Length

 

of the Frisco Highline Trail
That's right! The gauntlet has been thrown! Okay, so it's a small challenge, a leisurely challenge, a challenge with some great sightseeing and picnicking stops along the way, but it's a challenge all the same. The Frisco Highline Trail is 35 miles long and connects Springfield and Bolivar with several scenic stops along the way. Almost half of this trail is crushed gravel, so hop on your hybrid bike for this ride. If you're starting from Springfield, pedal your way to mile marker 23 and the Sac River bridge that was built in the 1800s. The huge stone pillars and the view of the river below make this a great place to stop and rest those legs. And if you need a lengthier break, look for the signs that lead you to 7C's Winery, which is just 1.5 miles off the trail. But don't quit there! At mile marker 32, La Petite Gemme Prairie is worth every sore muscle and aching tush. Summer turns this grassy prairie into a sea of native flowers that's definitely worth the ride. 
---
Unleash Your Inner Kid

Photo by Keli Tetzlaff
As soon as warmer weather hits, kids everywhere flock to water. Sprinklers are set up in front yards. Kiddy pools are filled to the brim. Puddles of all sizes become instant entertainment, and the adults stand back and watch. But no more! No longer will we let kids have all the fun. No longer will we stoically suffer through the heat. This summer, we too will join them and race through the sprinkler and splash in the puddles! And the Ozarks Stream & Fountain at Jordan Valley Park is a great place to start. The fountain spurts cold water into the air every 30 minutes from 10 a.m. to 9:30 p.m. A little less secluded, the Farmers Park Fountain is the perfect spot to get drenched after a morning of shopping at the market. 
---
Become a Fishing Pro
Fellows Lake (fellowslakemarina.com) is one of those spots where you're likely to find more dented jon boats and teetering sailboats than giant speedboats and pontoons. As a result, this small lake on the outskirts of Springfield is a prime fishing spot for anglers of all skillsets, especially those looking for musky. And if you're new to the sport of fishing, be sure to arrive with your bait and tackle early. The fishing here follows the sun, and you're likely to get some sage advice from the more experienced fishers as you're buying extra bait at the marina. It's also not at all uncommon to see kayakers gliding across the lake with a few fishing poles in tow. 
---
Three Fun Bests 
for your Best summer ever
       Ice Cream Cone Ever!
Go to Elle's Patisserie (ellespatisserie.com) and get one scoop of each of her luscious, lovely, enticing ice cream flavors. Pile 'em up, and then dig in.
       Cove Ever
Party cove at point 10 on Table Rock Lake is where you'll likely see rows of boats lazily bobbing in the water. The big draw is the rope swing that so daringly hangs from the bluff. And for those brave souls who enjoy a good thrill, the draw is a leap from the steep cliffs that jut out over the cove. Be sure to bring your party shades!
      S'Mores Ever
Top graham crackers with locally made Date Lady chocolate spread (ilovedatelady.com) or Askinosie Chocolate chocolate-hazelnut spread (askinosie.com), and use KatieMade homemade flavored marshmallows as your fluffy melters (katiemadeit.com). Perfection!
---
Get the True 

Farm-to-Table Experience

 

Nothing compares to visiting a farm for dinner. Each year, Farmers Market of the Ozarks hosts a farm-to-table dinner to give guests a behind-the-scenes look at how some of that produce reaches your table. This year, New Horizons Farm serves as the bucolic venue on June 20. Hang out with the llamas and cattle, and tour the farm's hydroponic lettuce houses before filling up on a four-course meal out under the stars with live music and local wine and spirits. Tickets are $35 each; visit loveyourfarmer.com to learn more.  

 
---
Take a Hike, Then Cool Down
There are endless hikes peppered throughout 417-land. Some are all about the exercise. Some are all about the views. The Greer Spring Trail inside Mark Twain National Forest is one of those short jaunts where you're rewarded with a great view when you reach Greer Spring. The trail goes about a mile and a half and takes you to the second largest spring in Missouri. Wander through dogwoods, pines, maples and oaks, and enjoy the mist that encases the trail year-round. 
Although there's no swimming allowed in the spring, there is a swimming and canoeing spot across the way at the Eleven Point National Scenic River. Some 44 miles of largely undeveloped shoreline are neighbored by steep bluffs and thick forests. The ice cold waters alternate between calm, clear pools and stretches of rapids, so paddle to a nice calm pool, and take a dip in the frigid water. If you're in need of a canoe or kayak, stop at Eleven Point River Canoe Rental (11pointcanoe.com).
---
Go Horseback
Riding
There are so many stunning sights to see at Dogwood Canyon (dogwoodcanyon.org), and as great as leisurely hikes through the woods can be, they're even better when you're not the one doing all the work. That's where the horseback trail rides come in. Hop on a trusty steed, and explore the ridges and hollows that aren't available on foot or tram, or saddle up for a good old-fashioned cattle drive where you and a herd of Texas longhorns move on to greener pastures.
---
Watch a Movie

Under the Stars

Few things say summer like a night at the drive-in. So load up the family, bring your most cozy blankets and treat yourself to a bucket of popcorn and the largest soda they have.

Photos by Chuck Travers
66 Drive-In Theatre
17231 Old 66 Blvd., Carthage, 417-359-5959, 66drivein.com
This grassy field fills with lawn chairs when the big screen lights up for the season. 
Movies at Founders Park
330 E. Water St., Springfield, 417-837-5710
Fridays and Saturdays from July through August, the park turns into an outdoor movie theatre with films kicking off at dusk. Bring lawn chairs and blankets, but please leave the pets and alcohol at home.
Aurora Sunset Drive-In Theatre
1601 E. Church St., Aurora, 417-678-6609 
This small town drive-in is welcoming movie-goers once again. Load up the car with plenty of snacks, and cruise on over.
The Amp @ J.R. Martin 
300 E. Hines, Republic, 417-732-3500, theamprepublic.com
Republic got its own version of the classic drive-in theater last year thanks to The Amp @ J.R. Martin. The season runs through October 23. You can load up on snacks here, but be sure to bring your own blankets and chairs.
---
Dine 

al Fresco

The sun is shining. The birds are singing, and 417-land's patios are open for business. Here are our six favorite sun-drenched spots to chow down.

Nothing beats dinner with a view! Stop by Bistro 58 for some Basil Pesto Linguini, the 58 Club or another delicious food of your choice. Photo by Kevin O'Riley
1. For a quick stop on your way to Table Rock Lake, pull up a seat at Bistro 58 attached to Vino Cellars at the Lake. The back patio is a great place to soak in the sun and get a peek of the lake off in the distance as you sink your teeth into the red wine meatloaf. 
2. The veranda at Chateau Grille (chateauonthelake.com) combines our two favorite things: upscale dining with one hell of a view, especially at sunset when the sky turns the perfect shade of pink above Table Rock Lake. Be sure to get here early to secure one of the few tables.
3. Speaking of moonlit meals, the cozy firepits out on the patio at Buffalo Bar (topoftherock.com) are the best way to enjoy those cool summer nights. To really seal the deal, order the burrata cheese that comes with roasted peppers, pumpkin seed pesto and grilled bread. 
4. There's just something simple and wonderful about the Galloway Grille patio (gallowaygrille.com). Pull up a seat near the greenway trail, and order a tall pint of something cold and local. 
5. For a relaxing meal up above the city, nothing beats the upstairs patio at Springfield Brewing Company (springfieldbrewingco.com). Even though you're in the middle of downtown Springfield, you're hidden up in the trees, and giant wooden barrels overflow with bright flowers.
6. After you shop your heart out at Branson Landing, head to the patio at Cantina Laredo (cantinalaredo.com) for chips and salsa and a nice, salty margarita. The lake view is a great bonus. 
---
Take the Ride of
your Life
Or should we say fall? Silver Dollar City's new Fireman's Landing has 10 brand new rides that will make you and your kids scream with glee. The whole area is centered around an old-school fireman's recruitment fair with activities for all ages. But when you're ready, strap into the Firefall, and get ready to scream as you're hoisted eight stories in the air and then dropped. Woo-hoo! 
---
Float a Canoe Right Into a Spring
Most of Missouri's springs are for viewing only, but one spot along the North Fork of the White River offers a more distinctive experience. You can actually paddle your canoe right into Blue Spring. It's hugged on three sides by a towering stone wall, and it's unlike any other spot on the river. Ask your canoeing outfitter for tips on how to find it. We recommend Sunburst Ranch (sunburstranchcanoe.com), Dawt Mill (dawtmill.com) or Twin Bridges Canoe and Campground (twinbridgescanoe.com).
---
Get the Full Big Cedar Experience
Don't just go to Big Cedar for a meal or a night in a cabin. Go there to splurge on the full experience. Yes, you can get buffed, wrapped, polished and steamed during your Big Cedar visit. And we're sure you'll love the bars, golfing and restaurants, too. If you're bringing the kids along, check out one of Big Cedar's Campfire Wagon Tours. Hop on an antique wagon, and in no time, you and the family will be roasting marshmallows around a campfire and cooling off with iced sarsaparilla. 
---
Try Your Luck at The Midway
Celebrate all the wonders of summer with an extra-large corn dog at the Ozark Empire Fair. From July 30 through August 8, the fairgrounds fill with endless excitement, rides, games and all the greasy fried foods you loved when you were a kid. Come on out, load up on funnel cakes, then try your luck at the balloon toss, duck pond and so much more.
---
New Summer Brews
B is Bananas
Oh the hefeweizen. That deep, fruity banana flavor is everything dreams are made of, and from June through August, Springfield Brewing Company (305 S. Market Ave., Springfield, 417-832-8377, springfieldbrewingco.com) is bringing back its Clove Hitch Hefeweizen. Rejoice! Between the malted wheat, rich cloves and fruity banana flavor, what's not to like about this brew?
Going Blonde
With oversized glass bottles, boozy triples and a new spacious patio, White River Brewing Company (505 W. Commercial St., Springfield, 417-869-1366, whiteriverbrewingco.com) never disappoints. And its latest summer pint, the Buck Hollow Blonde, is another winner. So pull up a chair on the patio, order a Pizza House pie for delivery and enjoy the night.
Skip Day
Unlike senior year, this is one time when skipping out would not be such a wise decision, especially when the always-creative Mother's Brewing Company (215 S. Grant Ave., Springfield, 417-862-0423, mothersbrewing.com) is unveiling its new summer brew—Skip Day Session IPA. With just 3.9 percent ABV, this cold one is made for easy drinking, and the light malt sweetness and sweet medley of passion fruit and stone fruit makes this beverage a refresher.
Honey Dearest
In honor of summer and all the hobby farms and backyard gardens that spring up when that last frost thaws, Piney River Brewing Company (15194 Walnut Grove Dr, Bucyrus, 417-967-4001, pineyriverbrewing.com) is launching its new blonde ale, Hobby Farm. So swing by the brewery's BARn, which now has taproom hours on Fridays, Saturdays and Sundays and crack open one of these tasty brews. Sit back and enjoy the flavors of sweet honey and fresh basil.
---
Live it up on
 

the Lake

Meet Captain Jack and his nautical beauty, the Spirit of America. Jack is your own personal cruise director. Captain Jack charters one of those stunning catamarans that you half expect Jay Z and the Queen B to be lounging on, and you and 49 of your friends can enjoy it. Just schedule at least one week in advance, and you can be deckside on a two-hour swim cruise or on an hour-and-a-half sightseeing cruise. Contact State Park Marina (stateparkmarina.com) to book your ride.

 
---
Ride
a Hot Air
Balloon
It's time to conquer your fear of heights and pile into a hot air balloon to see what the beauty of the Ozarks is really all about. Luckily, you don't have to go too far to find a hot air balloon. Just head to Branson. Branson Balloon (bransonballoon.com) will take you on a nearly hour-long adventure that includes soaring over the scenic Ozarks landscape and taking in some of the most beautiful views you'll ever see of 417-land. After you finish seeing the sights, you'll come back down and be rewarded for your triumph with a champagne toast. If you really want a sight to remember, book a morning flight, which lifts off shortly after sunrise.
---
How to Throw the Best Backyard Party Your friends have ever seen
Step 1: Plan your menu and theme around the season. Co-owner of City Butcher (3650 S. Campbell Ave., Springfield, 417-720-1113, citybutchersgf.com), Cody Smith and his wife host an annual fiesta and set up a big salsa and guacamole bar. "Make sure there are at least three salsas," Smith says. "You want a red, a green and a wimpy salsa." 
Step 2: Prep the night before. This is Smith's No. 1 rule. What makes him the master? He always, always knocks out things like potato salad, coleslaw and marinades the night before. "The last thing you want when company is over is a big mess," he says. "You want to be enjoying a drink and throwing things on the grill."
Step 3: Don't skimp on the decorations. This is a party after all, and your guests deserve the best. Dig up those Christmas lights, and string them around the dining area. Whip up a large batch of sangria or punch that people can dip into as they please. Decorate the table with more than just a paper tablecloth, and don't skimp on the ice!
Step 4: Save your nerves, and don't try to make everything yourself. For that annual fiesta, Smith and his wife buy the tortillas from Tortilleria Perches and throw them on the grill with some roasted garlic oil. And Smith can hook you up with ready-to-grill burgers, brined chops, house-cured bacon, brats and sausages at City Butcher. The burgers are especially delicious. Smith makes them with brisket. Or you can even pick up a whole brisket. "Take it home, and people will think you're a wizard," he says.
Step 5: Make anything that can sit and stay warm first. If you're grilling items that can sit and stay warm, like grilled zucchini, do it first and get it out of the way. Steaks, chicken and pork chops should all be grilled last, and large cuts of meat that need to rest should be prepared earlier. 
Step 6: Plan the food setup. There's an art to this. "This is a pet peeve of mine," Smith says. "Never put the drinks first in line. In fact, I even keep them separate from food. Put the plates first and silverware and napkins last." 
Step 7: provide Snacks. People are always snacking, so plan smaller eats for before the meal. "I always like to do barbecue chicken wings," Smith says. "I marinate the wings overnight, throw them on the grill. You can't screw them up." 
Step 8: Eat late! In the middle of summer when the temperature and the humidity make enjoying the outdoors more of a test of willpower, eating at 6 p.m. is not a good idea. It's just too hot. Instead, plan to eat around 8 p.m. 
It's not a true summertime party without a special summertime drink!
Sangria
This recipe comes to us courtesy of Aviary Cafe and Creperie, where you can also find it on the drinks menu this summer.
Ingredients
20 ounces good red wine (cabernet or malbec are great options.)
2.5 ounces blackberry brandy
5 ounces triple sec
2.5 ounces grenadine
2.5 ounces lime juice 
2 cups of your choice of fresh fruit (lemons, oranges, limes, apples and cherries work best)
Directions
Combine all the ingredients in a large pitcher, and chill overnight. Top each glass with 2 ounces of tonic or soda right before serving.
---
Become a Go-Kart Champion
Satisfy your need for speed at Track Family Fun Parks (Three locations along W. 76 Country Blvd., Branson, 417-334-1612, bransontracks.com). Race down the heavy metal high rise tracks, or test your skills around the road course with its super-tight turns. Strap the kids into the rookie go-karts or the kiddie go-karts for kids ages 4 and older.
---
Get Your Water park Fix
It's time for a tropical getaway at White Water water park
(silverdollarcity.com/white-water)! It's time to slather on that sunscreen and let yourself drift down the Aloha River, splash in the water fountains at Coconut Cove or dive headfirst down Kalani Towers' 300-foot long slide.
---
Picnic Beside a Panoramic Waterfall
Time for trivia. Where can you find the largest continuously flowing waterfall in the state? If you guessed Joplin, you're right! Spanning 163 feet with a 12-foot drop, Grand Falls is one of Joplin's best little-known secrets and a prime spot to do some sunbathing on a warm summer day. 
---
Get to Know Your Farmers
Southwest Missouri is packed with farmers' markets, so if you're not already a market regular, you're missing out. Fresh produce, cage-free eggs, fabulous cuts of locally raised meats, unbelievable baked goods, unlimited adorable dog sightings, babies wearing sunglasses… Seriously, what more could you possibly ask for? 

The Greater Springfield Farmers' Market offers tons of fresh fruits and veggies and a plethora of other local goodies.
C-Street City Market | historiccstreet.com
Fair Grove Farmers' Market | fairgrovefarmersmarket.com
Farmers Market of the Ozarks | loveyourfarmer.com
Greater Springfield Farmers' Market | springfieldfarmersmaket.com
Ozark Downtown Farmers Market | searchable on Facebook
Webb City Farmers' Market | webbsityfarmersmarket.com
---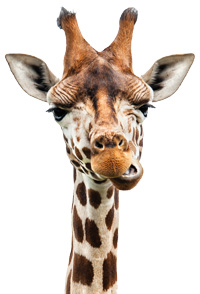 Have a Close Encounter with a Giraffe
You don't have to jet off to the safari to get up close and personal with a giraffe. Just head on over to Dickerson Park Zoo (1401 W. Norton Rd., Springfield, 417-833-1570, dickersonparkzoo.org), where you and the kids can feed these gentle giants from your hands. Since the feeding deck is raised, you are eye-to-eye with these inspiring animals.
---
Make the Best Homemade Ice Cream Ever
Once you've reached a certain age, chasing down the ice cream man might not be so socially acceptable. So instead of licking the gumball eyes off that half-melted Tweety bird, do the adult thing and whip up a batch of homemade ice cream. And if you've never attempted this summer favorite before, you're in luck. We called up Chef Robert Stricklin with The Keeter Center at College of the Ozarks and loaded up on helpful tips for pulling off soft and creamy homemade ice cream. We even got him to share a recipe. 
Helpful Tips
Go for the fat! If there's not enough fat in the ice cream, it starts to taste icy and loses that smoothness you want. 

Age your ice cream. Chill your mixture overnight before putting it into the ice cream machine. It will give the best results and will develop the flavors.

Add mix-ins (chocolate chips, cookies, nuts, etc.) after the ice cream is made. Fold them in by hand.

 Eat it when it's fresh! Ice cream is best when eaten within two to three days of making it.
Mascarpone Raspberry Ice Cream
courtesy Robert Stricklin of The Keeter Center
 Ingredients for the ice cream base: 
4 large egg yolks 
3/4 cup granulated sugar 
1 cup whole milk 
1 cup heavy cream 
1 cup mascarpone cheese
1 Madagascar vanilla bean, split
Ingredients for the raspberries
1 cup fresh raspberries
½ cup granulated sugar
Directions
Make the ice cream base by whisking the egg yolks in a medium-size heat-proof bowl until smooth. Gradually whisk in the sugar until the mixture is thick and pale yellow. Set aside. Combine the milk and cream along with the vanilla bean in a heavy-bottomed saucepan, and cook over medium heat, stirring occasionally until the temperature reaches 170°F. Remove mixture from heat. Remove the vanilla bean, and using the back of a knife, scrape the seeds from the beans, then add back into the warm milk. To temper the egg yolks, pour a splash of the hot milk mixture into the yolk mixture and whisk rapidly. Then pour all of the yolks into the milk and cream, and return the mixture to the heat. Cook, stirring frequently, until the custard base thickens and the instant read thermometer reaches 185°F. (The custard should coat the back of a spoon.) Remove the custard base from the heat, and pour through a fine mesh strainer into a clean bowl. Stir in the mascarpone cheese, and let strained mixture cool for 5 minute. Cover the Ice cream base, and chill in the refrigerator until completely cool (Chill overnight for best results.) Place ¼  cup of raspberries and sugar in a saucepan over medium heat. Cook until sugar is completely dissolved. Stir constantly, reduce heat if needed. After sugar and raspberries have cooked, remove from heat, and mix in the remaining ¼ cup of raspberries. Set aside to cool. 
---
Enjoy the 

Night along Branson Landing

Cool off with a walk along the Branson Landing boardwalk, and enjoy the breezes off Lake Taneycomo. It's the perfect respite from the summer heat. After your walk, cozy up around the fountains that shoot 120-foot geysers and fire cannons into the air. The whole show is choreographed to music and runs until 10 p.m. Monday through Saturday. A show under the stars? Yes, please! 
---
Buy All the Fireworks
Although you can't set off fireworks inside Springfield city limits, that doesn't mean you can't buy fireworks and then bribe your friends to let you use their scenic country property as a party headquarters for Fourth of July. Once you have your space nailed down, it's time to head to Fireworks Supermarket (fireworkssupermarket.com) in Springfield and stock up. They have everything! There is even a video room (dubbed the "boom boom room") where you can see some of their biggest, brightest and loudest being set off. Choose from Roman candles, parachutes, reloadables, missiles and so much more.