Dishes
Ravioli Famiglia at Nicola's
Plus six other things that passed the test of our taste buds.
By The Editors
Mar 2015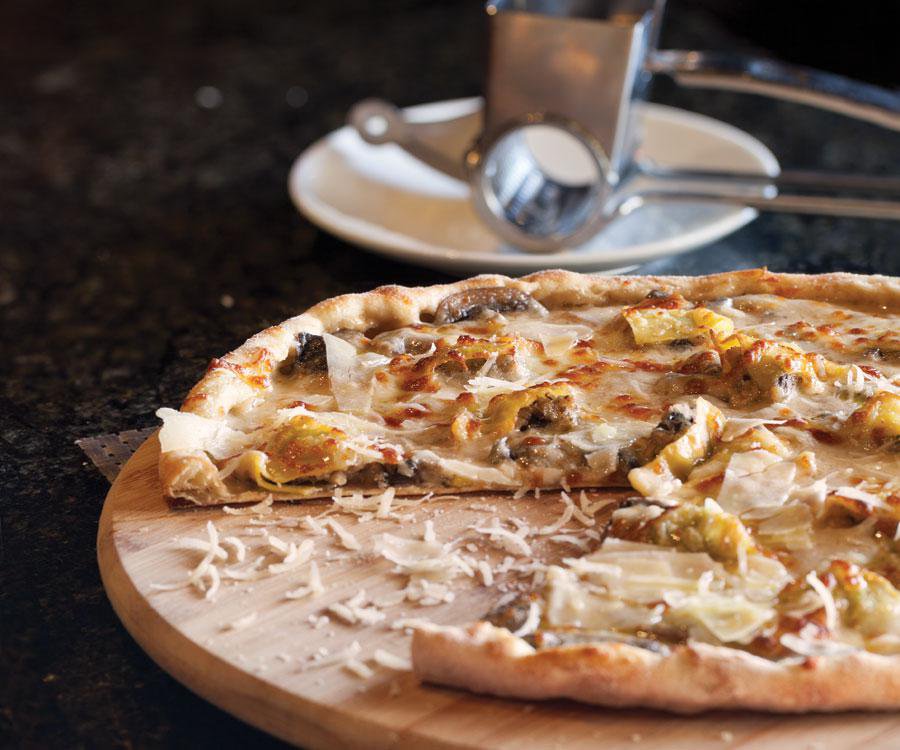 1. Did you know you can get a pizza at Nicola's (3631 E. Sunshine St., Springfield, 417-886-3700) that is topped with the restaurant's famous veal ravioli? You can, and you should. It's called the Ravioli Famiglia, and it's divine.
2. One staffer can't resist adding some punch to her lunch with the spicy seafood soup from Haruno Sushi Bar & Grill (2044 S. Fremont Ave., Springfield, 417-887-0077). Shrimp, mussels, crab sticks, onions and more; it's perfection.
3. We adore the Down Home banana pudding at Famous Dave's (multiple locations, famousdaves.com). It's just like Grandma used to make—right down to the vanilla wafers.
4. With a giant aquarium to entertain the kids, Hemingway's Blue Water Café (inside Bass Pro Shops, 1935 S. Campbell Ave., Springfield, 417-891-5100) is the perfect place to take the family for some sweet, crunchy and very delicious coconut shrimp with mango dipping sauce.
5. If you want to feel like you're at the beach, serve yourself some coconut frozen yogurt topped with a mountain of toasted coconut at Orange Leaf (multiple locations, orangeleafyogurt.com). It's like eating sunscreen, but in a good way.
6. It's embarrassing, but one of our staffers and her husband single-handedly consumed an entire sweet, soft loaf of challah bread from Legacy Bagelry (3049 S. Fremont Ave., Springfield, 417-501-1345) in just two days. Embarrassing, but worth every single perfectly delicious calorie.
7. If you ever want to follow up some skydiving by eating a meal in an airplane hangar, head to the Hangar Kafe (3103 Lawrence 1070, Miller) and order the Pilot Beef Melt. It's tasty food with a clever theme on the side.