Drinks
The Downstreamer
A handful of liquors meets a plethora of sweet flavors in this massive cocktail.
By Savannah Waszczuk | Photos by Brandon Alms
Mar 2015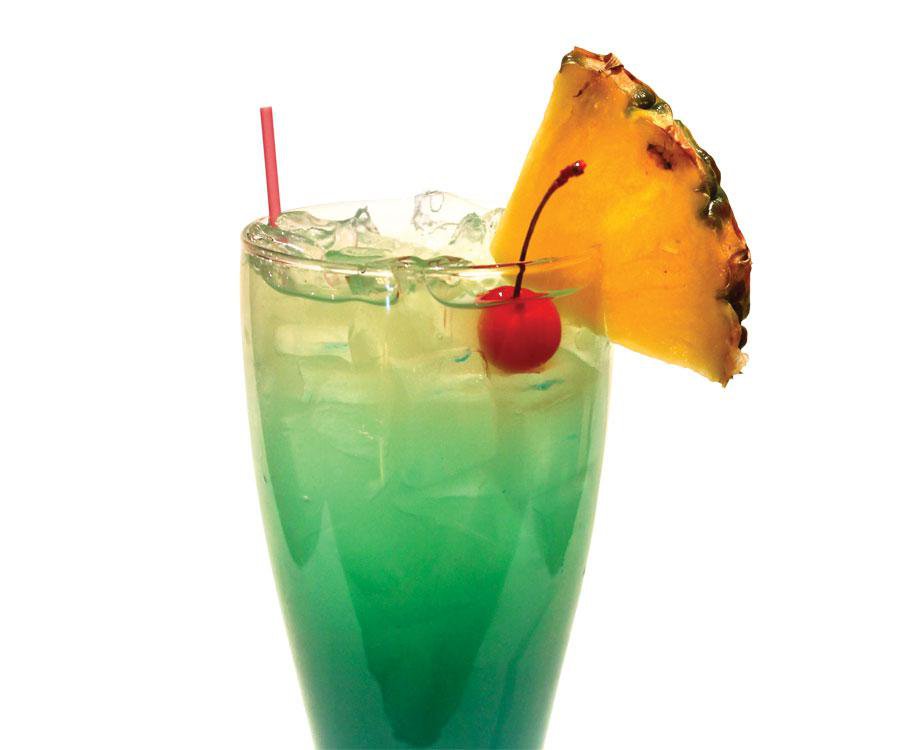 On a recent gambling trip to Downstream Casino Resort (69300 East Nee Rd., Quapaw, Oklahoma, 918-919-6000, downstreamcasino.com), I decided I needed to calm my nerves before I hit up the blackjack table. I headed to Legends Sports Bar, the hopping spot located in the back of the casino, to review the menu. While I'm traditionally a rum and Coke kind of girl, I was feeling a little crazy on this day of gambling, so I decided to try The Downstreamer. This doozy of a cocktail is made with Bacardi 151, Malibu coconut rum, Peach Schnapps, Blue Curacao, pineapple juice, sweet and sour and Sprite. Soon, a beautifully blue-green drink served in a giant glass arrived in front of me. The first few sips took me back to lazy days spent on a sandy beach without a care in the world. The stout flavors of the liquor were appropriately balanced with the sweetness of the pineapple juice, which made a delightfully fruity drink I never wanted to be gone. I enjoyed every last sip, then hit up the tables with a calm soul and a giant smile.