Profiles
Meet a Staffer: Elisabeth Behnke
Meet Advertising Designer Elisabeth Behnke.
Mar 2018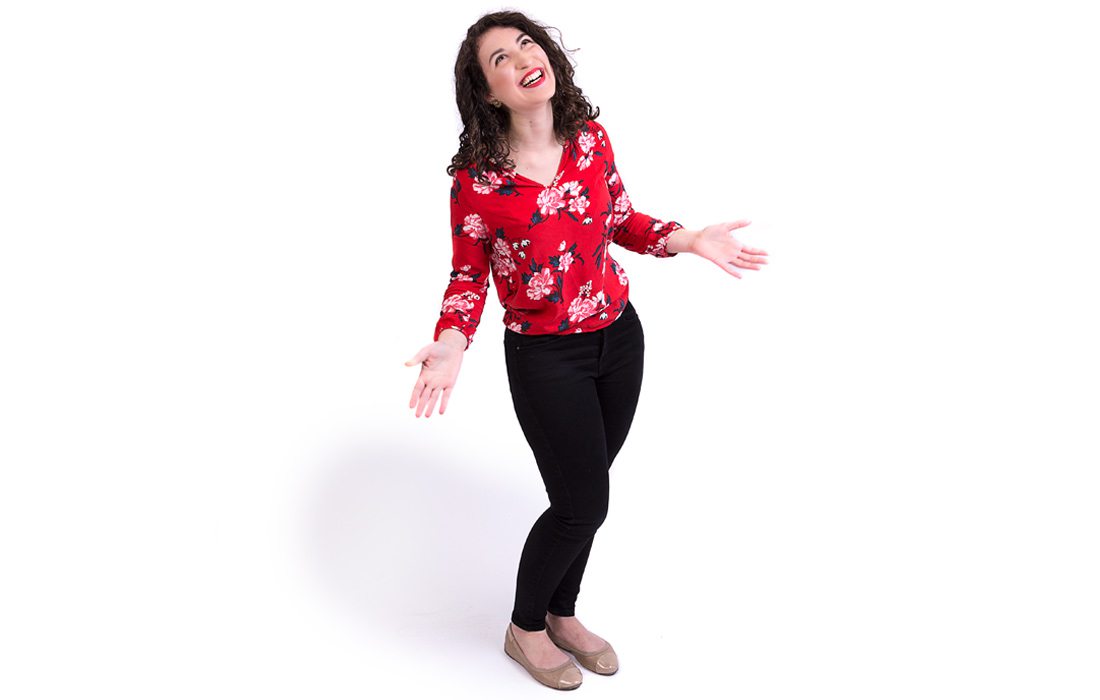 Describe what you do at work day-to-day. 
I design advertisements for 417 Magazine, Biz 417, 417 Home and 417 Bride, and I also design various web ads. 
Describe something you're proud of.
I'm proud of how quickly I've been able to perfect my GIF skills. Some web ads have so much information that they want to show that they need a GIF to show it. Those ads are fun to do because it's easy to get fun and creative with them.
What's your favorite thing you've ever had to do for this job? 
Illustration is my happy place, and I love it when I can work some into an ad in one way or another. In January's issue, I made a watercolor map of Springfield for the cover of our special advertising section Faces of 417-land. Also, for February's issue, this issue, and April's upcoming issue, I got to do fun doodles for Penny Laine's ads in Mom's Resource Guide. I absolutely loved coming up with ways to transport the kids' photos to another place by simply adding in some drawings. 
What's the weirdest thing you've ever had to do for this job? 
A few months back, my team was working on a presentation, and we decided that we needed a photo of Advertising Design Manager Maggie as a skeleton. So I spent a few minutes cutting out her face and arms from her headshot and turned her into a skeleton. Unfortunately, we ended up going a completely different direction with the presentation and the skeleton-Maggie was never used. But it was definitely the first and only time that I had to turn a co-worker into a skeleton.
If there were a movie about your life in 417-land, what would its title be? 
Take a Walk. I feel like I'm always walking everywhere. I walk from work to Mama Jean's. When my friends and I hang out, we take a walk at the Nature Center or the nearest park. When I lived closer to the art museum, I would walk to the museum and then around the park. And as long as it's sunny, I take a walk when I get home from work. The movie would probably be about all the people I meet and all the world problems my friends and I solve, all while taking a walk.
What's your favorite thing to do here in 417-land?
Our art fest here is awesome! So many vendors from all over come to Walnut Street to show off some pretty incredible stuff. It always takes all of my self-control to not buy everything in sight.
What's your favorite piece of magazine-related lingo? 
"Illo." It's short for illustration. It's so fun to say!
What's your favorite thing to eat that you can only find in 417-land? 
Han's Chicken at Cashew Station. It's fried chicken with bean sprouts and peanuts. It sounded weird at first, but it's crazy-addicting and delicious.
What celebrity would you most like to have coffee and conversation with? 
Emily Blunt. Not only is she a phenomenal actress, she seems to be an incredible person—and she's married to John Krasinski (Jim Halpert from The Office), which instantly gives her bonus points.
What superpower do you wish you had? 
I wish I could bring artwork to life. There are so many people in old pieces of art that seem like people I'd like to meet, and some fictional landscapes I'd love to explore, along with historical landscapes that don't exist anymore that I would've wanted to see.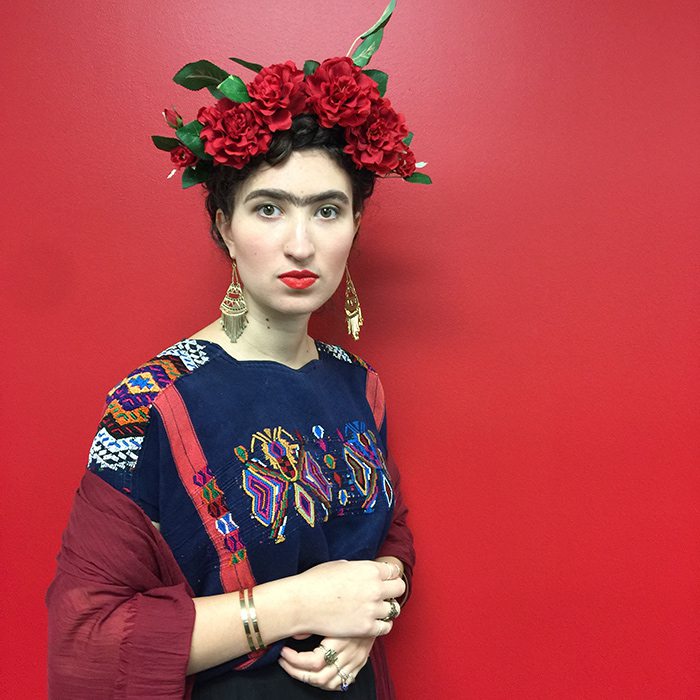 Do you have an office nickname? 
Frida. I dressed up as Frida Kahlo for Halloween, and I guess I was a convincing one because I'm still occasionally called Frida, especially by our new Sales Director Michael Evans, whom I met when I was in the costume.
What is your Facebook status right now? 
Some photos of a fishing trip my dad and I went on recently. The morning started off freezing, so we were about to give up on the fish when my dad caught a giant one, and the two of us had to wrestle it down. It wasn't one we'd be able to eat, but it gave us a little hope that we could catch something, so we went to our friend's pond and caught over 20 fish between the two of us! Needless to say, we had a pretty nice fish fry that night.
What restaurant do you wish was located in 417-land? 
There's a burger place in Madison, Wisconsin called AJ Bomber's. It's so fun. They have complimentary peanuts sent to your table via rocket ship attached to the ceiling. While you're waiting, they give you Sharpie markers so you can draw on pretty much anything (the table, benches, menu). And they have a burger that has—wait for it—peanut butter! It was the best burger I've ever had.
If you could spend a day being anyone else in the world, who would it be and why? 
There's this illustrator in the Netherlands named Lieke van der Vorst whom I'm following on Instagram. She basically spends her days illustrating, traveling the world and gardening. It's my dream life. So I would definitely be her.
What is your favorite thing about working at 417 Magazine? 
I love the community and how easy it is to work with everyone here. The selfie walks to MaMa Jean's are also a very nice plus.
What do you do in your free time? 
Hike, do some yoga, go on walks, organize some "jam sessions" with my fellow music-friends (I play the uke), and I love to read. I'm reading The Hobbit right now, and I'm loving it! I've also recently taken up knitting, which I do when I'm binging some Netflix.
What would you do if you won $10 million? 
Other than the obvious (pay off student loans, replace my ancient car, etc.), I'd travel. Everywhere. I can't even think of where I'd start. I just want to see everything on every continent. That's possible, right?