Spaces
Inside the Schweitzer-Brentwood Branch Library Refresh
The Schweitzer-Brentwood Branch Library was due for a face-lift, and Dake Wells Architecture had the fix.
By Evan Greenberg
May 2018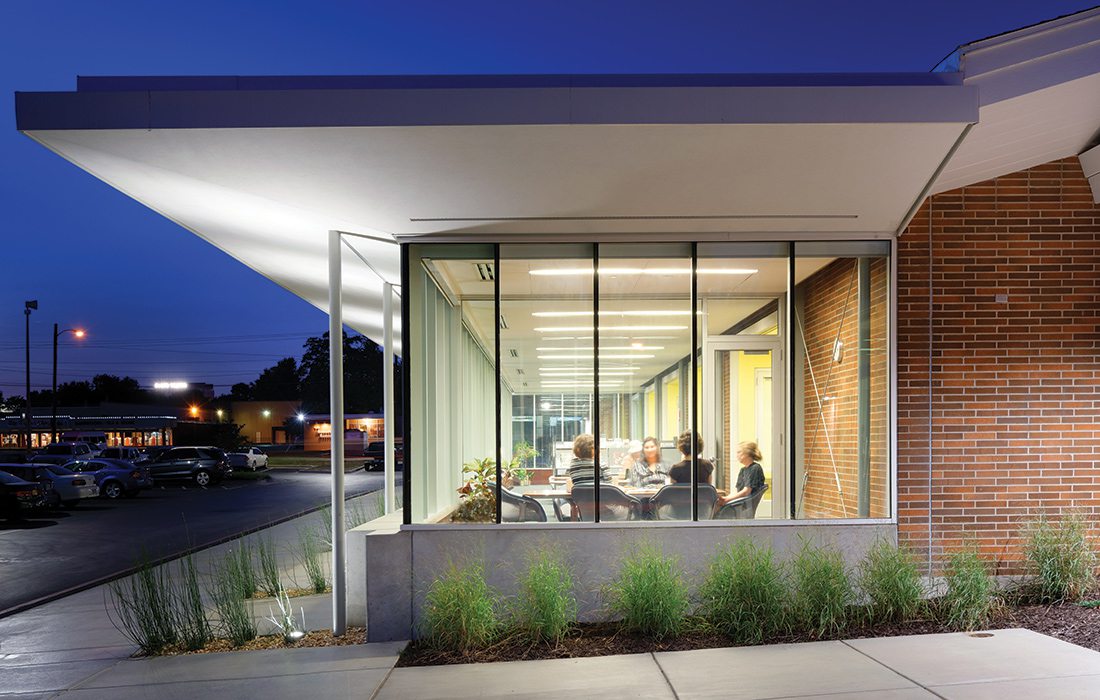 In a grand twist of irony, the Schweitzer-Brentwood Branch Library was long overdue for a renovation. Built in the 1970s, it underwent an expansion in the '90s but remained largely untouched until Dake Wells Architecture was recently tasked with giving it a face-lift. The firm's task was twofold: modernize a building that announced itself as archaic upon entry, and do so without rupturing the integrity of what many in the area call "my library."
"There's a bit of history with the library," says Jason Hainline, product manager for Dake Wells. "Patrons have a fondness for the existing library."
With this in mind, Hainline and his team wanted to "maintain perspective," keeping intact what made one of the heaviest trafficked libraries in the area special. Brentwood is community-based—Hainline says people who move away still consider it their home library.
In addition to keeping the library's sanctity, the Dake Wells team had a few key areas to address: the physical library structure needed renovation, the interior space wasn't being maximized, and the mechanical and electrical output left a lot to be desired. Dake Wells improved the latter, increased the square footage of the library and raised the ceilings to create a more open and welcoming environment. 
The team also added additional staff parking on land the library owned; which creates more open spots for patrons. The facility is also now LEED-certified, which means that it has a minimal environmental footprint. 
It is in total a welcome and necessary renovation to a space that carries with it a special brand of nostalgia.