Life
Webb City Farmers Market Feeds Kids Through the Summer
School's out for summer, but for many kids, so are the free or reduced-price lunches that they rely on during the school year. Webb City Farmers Market stepped in to provide free meals to children during the summer.
By Mike Cullinan
May 2018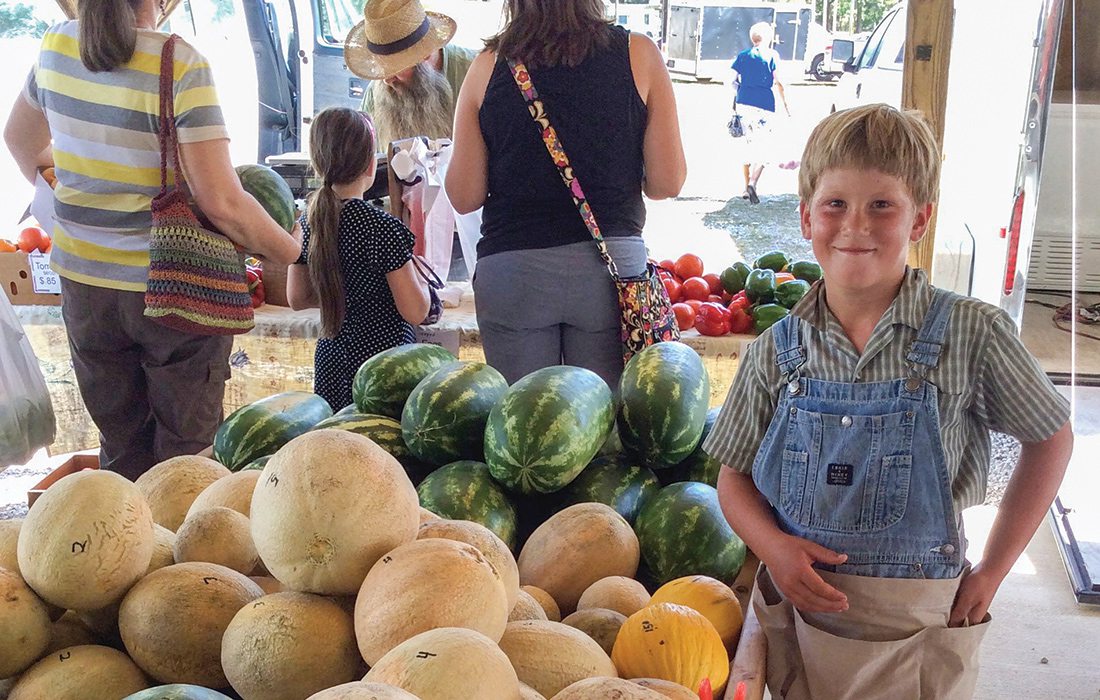 As cafeterias close for the end of another school year, the Webb City Farmers Market is again making sure children have full bellies several times a week in the summer months.
Working in conjunction with the Missouri Department of Health and Senior Services and funded by Food and Nutrition Services through the U.S. Department of Agriculture, the year-round farmers market is participating for the fourth year with the free meal program. Market manager Eileen Nichols sat in on a webinar about the program several years ago and noted there seemed to be a handful of farmers markets around the country offering it. This past summer saw an average of 150 children being served at the market three times a week (Tuesday evening, Thursday afternoon and Saturday morning), with room to currently serve as many as 220. "When we started it up, it was wildly successful—far more successful than we had anticipated," Nichols says. "If a market has the capacity, it is such a good program." 
Among the program benefits, Nichols says market sales outside of the free meals have increased around 30 percent during the weekly meals, but the program also introduces children who participate to new and locally produced foods. Most of those being fed come from Webb City and the surrounding area, but the free meals are available to any children ages 1 to 18. 
Aside from the tasty food being served, she says the market aims to make the environment appealing to children, be it through physical activities, nutritional education, book readings or musical performances.