Life
A Kid-Friendly Branson
Entertaining your kids at home can be tricky, so plan a day out with these engaging Branson shows to give the whole family a great time.
Written by Karlee Renkoski | Photo courtesy Hamner's Unbelievable Variety Show
Nov 2016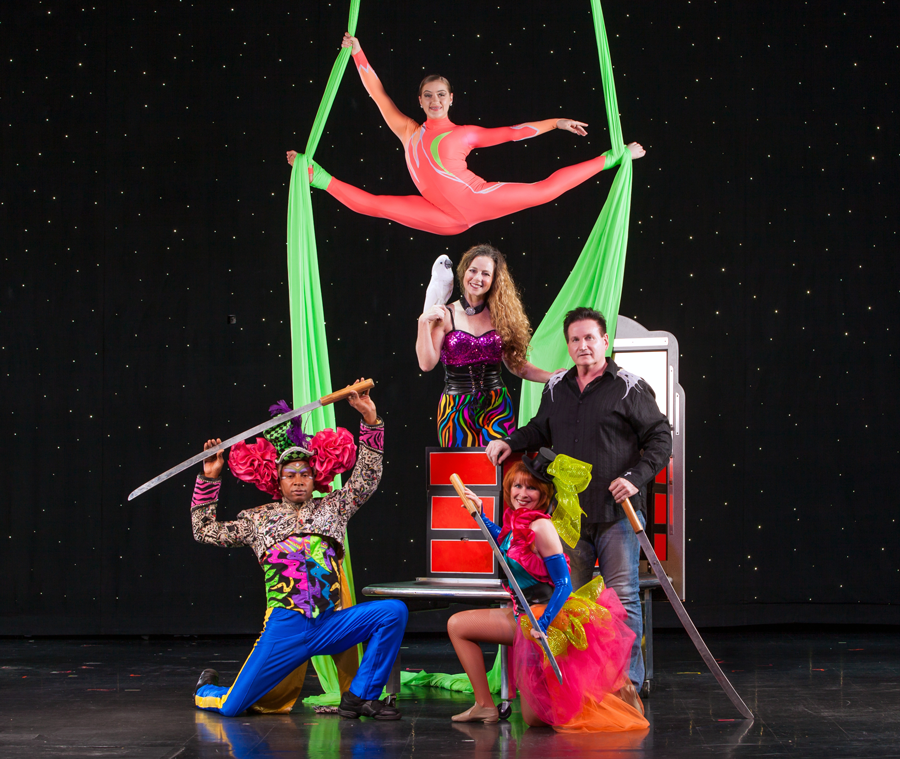 For the Future Celebrity
There's never a dull moment at Hamner's Unbelievable Variety Show with acts from magicians and acrobats and performances by singers and dancers. Whether you're 5 or 75, this production is exciting for the whole family and follows its motto: "Birds appear, people fly, voices soar."   
Hamner's Variety Theatre, 3090 Shepherd of the Hills Expressway, Branson; call 417-334-4363 or visit hamnersunbelievable.com for tickets and more information. 
For the Future Cowboys and Cowgirls
With 32 horses and a cast of first-rate riders, the world's most-visited dinner attraction, Dixie Stampede, is not one to miss. This fast moving family experience includes music, dancing, comedy and special effects to keep you and your kids happy and engaged. Plus, meet the horses during the preshow.
Dolly Parton's Dixie Stampede, 1525 W. 76 Country Blvd., Branson; for tickets and more information, call 1-800-520-5544 or visit dixiestampede.com.

For the Future Magician
Known for his captivating performances as a finalist on America's Got Talent, Taylor Reed brings fast-paced illusions and musical hits to his show. Kids are even called to the stage during the performance, creating a magical time at The Magic and Comedy of Taylor Reed.
The Jim Stafford Theater, 3440 W. Highway 76, Branson; for more info or to get tickets, call 417-335-8080 or visit jimstaffordtickets.com.
For the Future Acrobat
With hat juggling, unicycling, aerial ballet and hoop diving, Acrobats of China keeps you glued to the edge of your seat. All of the performing acts are crafted together into a story called the Tale of the Lotus Lantern, which comes to life with the mesmerizing talent of 40 acrobats. 
Yakov's Theatre, 470 MO-248, Branson; for tickets or more information, call 417-336-8888 or visit acrobatsofchina.com.
For the Future Pet Trainer
Let this cast of furry creatures win your hearts at Amazing Pets! as they perform exciting acts and unbelievable tricks to get you laughing and loving them. In addition to talented dogs and cats, beautiful exotic birds and other magical surprises join the stage to put a smile on your face. 
Grand Country Music Hall, 1945 W. 76 Country Blvd., Branson; for tickets or more information, call 417-335-2484 or visit grandcountry.com.