Dishes
7 Wintry Soups
Squash, pumpkin and potato make the most soul-recharging soups for fall and winter. Here are seven must-try favorites.
By Katie Pollock Estes
Nov 2017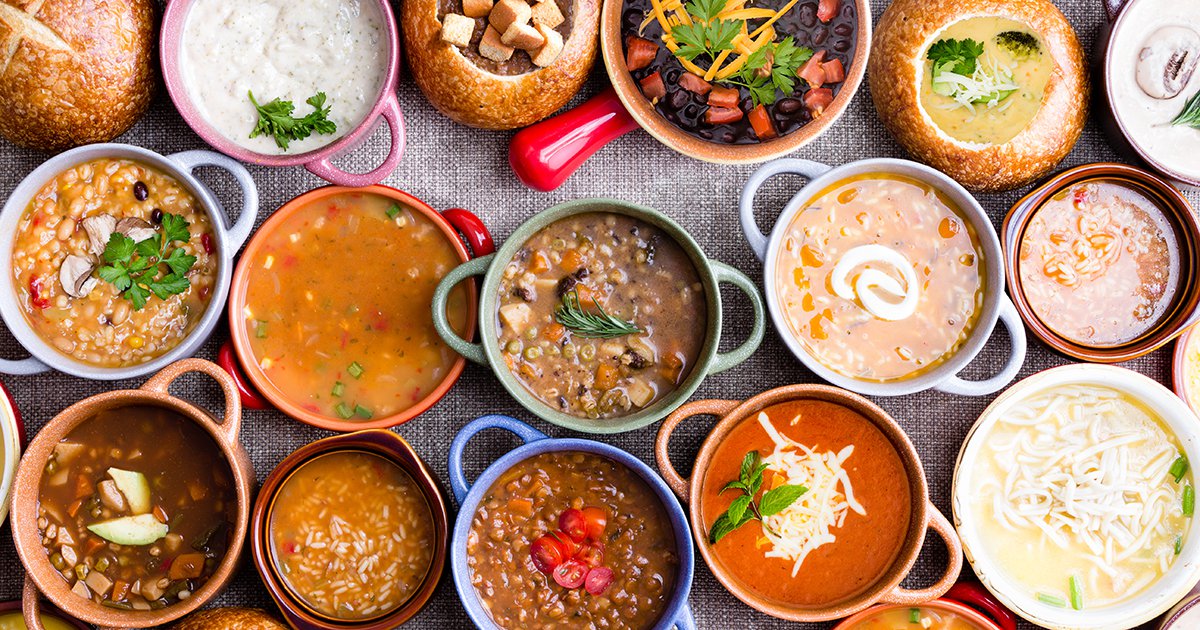 1. Roasted Butternut Squash Soup
Big Momma's Coffee
417-865-9911, bigmommascoffee.com
Soups change daily, so check Twitter to look for this bowl of autumnal joy.
2. Sweet Potato Soup
Tea Bar & Bites Bakery and Café
417-866-7500, teabarandbites.com
We caught this when it was a daily special, and its sweet-savory-spicy combo was soul-warming.
3. Loaded Baked Potato Soup
Neighbor's Mill Bakery & Café 
417-720-4162, neighborsmill.com
This soup is hearty, filling and stuffed with baked potato flavor.
4. South African Peanut Soup
MaMa Jean's Natural Market
Several Springfield locations
It has peanuts, sweet potatoes and a bit of spice. Catch it when it hits the rotating soup menu. 
5. Pumpkin Bisque
Golden Girl Rum Club
417-425-5162, thegoldengirl.com
A new feature on the bar's fall menu, this soup is the definition of autumn.
6. Thai Peanut Butternut Squash Soup
Mudhouse Coffee
417-832-1720, mudhousecoffee.com
This rich and dreamy vegan-friendly concoction is the soup of the day on Fridays. 
7. Loaded Potato Soup
Devil's Pool Restaurant
417-335-2777, bigcedar.com
It's creamy and rich with bacon, green onion and melty cheese on top.