Health
From Health Nut to Heart Bypass
Richard Ollis was blindsided by heart-health problems. Read about his experience, then learn how you can keep your own heart healthy.
By Savannah Waszczuk | Photos by Kevin O'Riley
Oct 2013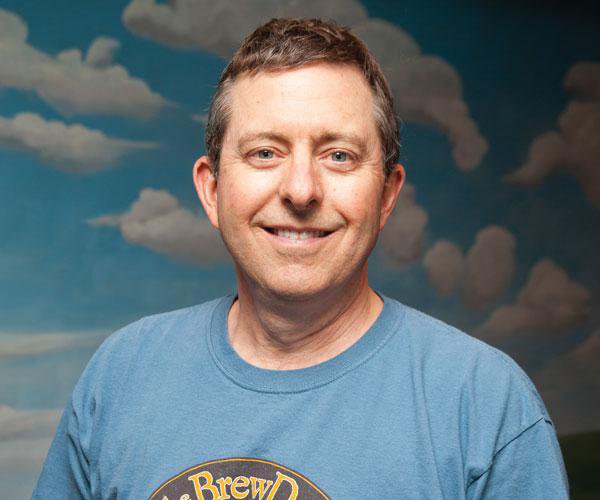 Richard Ollis was in magnificent shape for 50. He got plenty of sleep, ate a healthful diet and exercised five days a week. That's why what happened December 27, 2012 remains a bit of a mystery. 
"I was out for a walk with my wife, Theresa, and I started to get short of breath," Ollis says.  "I stopped for a bit, then started again, and then I got short of breath again. I felt a bit of tightness in my chest and some numbness in my left arm," he says.  Ollis knew something wasn't right. He walked home and called his doctor. "It was 5:30 p.m., and the office was closed for the day, but they suggested I go to urgent care," Ollis says. At urgent care, Ollis was quickly hooked up to an EKG (electrocardiograph) machine. 
Twenty minutes later, Ollis was headed to the emergency room. After his vitals were checked, a stress test was scheduled for the next day. "That's where they put you on a treadmill and put dye in your system," Ollis says. Once again, Ollis was faced with the same concerns he had on his walk—as the level of exertion increased, he became short of breath and felt his chest tighten. Doctors scheduled an angiogram. "At that time, they said it was likely to find blockage, and if they did, they'd put a stint in," Ollis says. 
After coming out of his angiogram, Ollis learned a stint was not put in. "I asked my doctor if it was good news or bad news," Ollis says. "It was bad news. They learned I had four blocked arteries, which required open heart bypass surgery." Ollis was scared. "The flu was the worst thing I'd ever had wrong with me," Ollis says. 
Next came an agonizing weekend of waiting, which Ollis says was the worst part of the entire ordeal. "They scheduled the surgery for Monday morning," Ollis says. When he arrived, he was immediately taken into good hands. "Dr. John Steinberg at Cox walked me through everything that was going to happen," Ollis says. "They started administrating anesthesia, and then the next thing I remember is waking up in the intensive care unit with tubes down my throat." The surgery was successful.
Ollis spent the next two weeks doing absolutely nothing. Then slowly he started to integrate himself back into his life. "Toward the end of January, I started going to the office for two to four hours a day," says Ollis, president of Ollis & Company. "By February I started doing half days, and in March I went back to close to full time. In April, I was back to my normal schedule." Ollis slowly began to exercise again. "But even today, I'm still not 100 percent back to how I used to be," he says.
Ollis was fortunate to learn of the blockage early and to be healthy enough for a good surgery and recovery. "If I had to share any advice from this situation, it would be to try and keep yourself in good shape," Ollis says. "Even if it ends up that the odds are not in your favor and something like this happens, if you keep yourself in really good health, it will have a positive effect on your recovery." 
Heart Health
Richard Ollis is proof that life-threatening things can happen to you, even if you're in picture-perfect health. Mary Yocum, who is a registered nurse and staff nurse in cardiac and pulmonary rehab at CoxHealth, shares important risk factors and tips for keeping your heart healthy. Don't forget: All adults are recommended to have heart-health screenings at least once a year. You can schedule a screening at Wheeler Heart & Vascular Center by calling 417-269-4636. 
Risk Factors
• High blood pressure 
Always keep a check on your blood pressure. It should be below 120/80.
• High waist measurement 
Eat a heart-healthy diet and manage your weight. Women's waists should measure less than 35 inches and men's less than 40 inches.
• Smoking
You should have zero cigarettes per day to keep your heart in tip-top shape.
Tips
• Keep healthy blood sugar levels
Your fasting blood sugar should be between 60 and 100. 
• Watch your cholesterol
For men, HDL should be higher than 40 and for women it should be higher than 50. Your LDL should be less than 100, and triglicerides should be less than 150. 
• Exercise regularly 
You need to get 30 to 60 minutes of exercise five times per week. "It's not three times anymore, it's five," Yocum says. 
• Listen to your body
"If you feel something is different or wrong, and it's persistent, talk to your doctor,"  Yocum says. "It can be fatigue, shortness of breath, pain, pressure, tightness, squeezing, anything. Talk to your doctor, and don't let them hide it under the rug. If your doctor doesn't do anything about it, go to the ER or urgent care, or get a doctor who will listen to you."