Springfield Public School Hall of Famers 2014
Meet the Springfield Public Schools graduates who will be named to the SPS Hall of Fame this year.
By Savannah Waszczuk | Photos courtesy SPS Hall of Fame winners
Oct 2014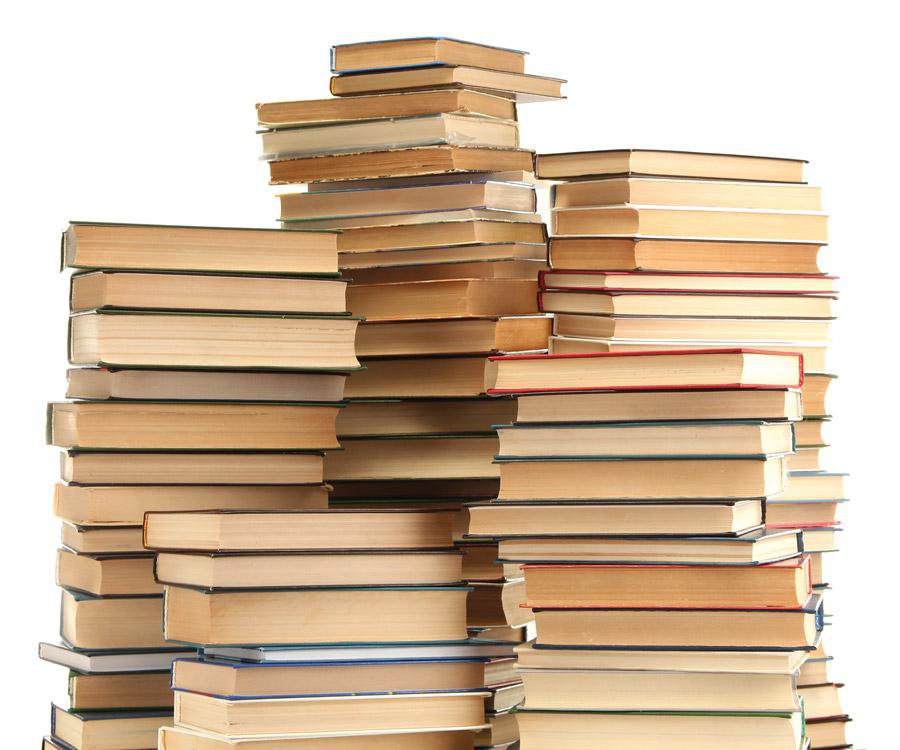 This year, three shining individuals will be inducted into the Springfield Public Schools (SPS) Hall of Fame, which is celebrating its fifth year. The SPS Hall of Fame recognizes graduates for extraordinary achievement in their personal and professional endeavors. Nominations for the honor are taken every year during the month of April, and a selection committee of community members reviews the entries to determine the honorees. The individuals are honored at the Springfield Public Schools Hall of Fame Luncheon every October. This year's inductees are Shawn Askinosie, John Reps and Scott Siman. Read on to learn their stories.
Meet the 
Winners 
Meet this year's Springfield Public Schools Hall of Fame inductees and hear their stories first-hand at the annual Springfield Public Schools Hall of Fame Luncheon.
WHAT: SPS Hall of Fame Luncheon
WHEN: 11:30 a.m. on Thursday, October 23 
WHERE:  White River Conference Center, 600 W. Sunshine St., Springfield, 417-891-5111, whiteriverconferencecenter.com
COST: $25 per person 
More information at springfieldpublicschoolsmo.org
Shawn Askinosie
Glendale High School
1979


Before he became a lawyer and then the CEO and founder of Askinosie Chocolate, Shawn Askinosie was an active member of the student body during his years at Glendale High School (left). Askinosie visited Songkhla, Thailand, where he helped re-settle Vietnamese refugees (middle). As the owner of Askinosie Chocolate, Askinosie spends much of his time meeting and getting to know the farmers he works with (right).
Shawn Askinosie didn't exactly blend in with the other kids roaming the halls of Glendale High School. "I sometimes wore a suit to school," Askinosie says. "I did speech and debate, so I'd wear a suit for that." Askinosie also carried much more than just a backpack: He carried a briefcase. "I worked in a law office while I went to school," Askinosie says, reminiscing over his after-school job at Dee Wampler's office. "My dad was a lawyer, and I would go to court with him when I was younger. I knew then that I wanted to be a lawyer and follow in his footsteps. It never really occurred to me to do anything else."
After graduating from Glendale, Askinosie attended the University of Missouri–Columbia and received a bachelor's degree in political science. Next he moved to the Dallas area, where he worked in commercial real estate for three years before returning to Mizzou to get his law degree. "After I graduated law school, I worked in commercial litigation at a big firm in Dallas for three years," Askinosie says. "My wife is from Texas. But eventually, we moved back to Springfield, and I practiced criminal law for 20 years." 
After being a lawyer for two decades, Askinosie felt it was time to pursue a new path. He spent five years praying for a new inspiration, and he eventually developed a passion for chocolate. In 2005, he took his first trip to the Amazon and made the sweet treat when he got back. He transformed an old building on Commercial Street into his chocolate factory, and he was producing and selling chocolate sourced from two countries full time by 2007. "Now, we're getting beans from four countries on four continents," he says. "In our first year, we were selling in 100 specialty food stores around the country, and now we are in about 800 stores. We sell in Europe, Canada, Japan and Hong Kong."
But Askinosie wasn't just looking to make a buck when he started his chocolate company. He has approached chocolate making in a fair, equitable way. "We meet our farmers, and we get to know them," Askinosie says. "We weave social responsibility into everything we do." Askinosie also started organizations that give back to the community, including Chocolate University, a program offered in conjunction with select Springfield schools that engages neighborhood children in the business. Askinosie also co-founded the Lost & Found Grief Center, which provides grief support services free of charge for children and teens who have experienced the death of a parent or a sibling. "When I was 12, my father was diagnosed with lung cancer," Askinosie says. "It was very difficult for me to watch my hero suffer and ultimately die. My teacher at the time, Paul Elmore, knew what I was going through, and he really cared. He made a difference in my life. But there wasn't a place in Springfield to go to work through the grief process." With Lost & Found Grief Center, Askinosie hopes to help grieving children and teens, just as his favorite Springfield school teacher helped him. 
John W. Reps
Springfield Senior High
1939
Reps took to the water with the swim team in 1938 (left). Reps and his wife, Constance, spent time abroad during Reps's Fulbright years (middle). Reps spent 35 years teaching city and regional planning courses at Cornell University, and he still has an office and works at the university each day (right).
Reps took to the water with the swim team in 1938 (left). Reps and his wife, Constance, spent time abroad during Reps's Fulbright years (middle). Reps spent 35 years teaching city and regional planning courses at Cornell University, and he still has an office and works at the university each day (right).
Long before he spent 35 years teaching Cornell University students courses in city and regional planning, Professor Emeritus John W. Reps was a student himself at Springfield Public Schools. And there was a whole lot of learning and teaching that happened in between—Reps has been a scholar much of his life. After he graduated from Springfield Senior High in 1939, he earned his A.B. degree and graduated summa cum laude from Dartmouth College in 1943, where he was a member of the Phi Beta Kappa national honor society. Next, he started his World War II military service as a sergeant with the U.S. Army Air Force. After the war, Reps studied planning at Cornell, where he was awarded with a master's degree in 1947. His life in education continued as he pursued research in British planning at the University of Liverpool. From there, Reps put his skills to use for three years while working as the director of planning for Broome County, New York. Next, he returned to England as a Fulbright scholar. 
Reps' many years of studies have earned him the title of a historian of urban planning, among many others, and he's shared much of his knowledge as the author of 15 books. He's also lectured at more than 100 American universities, libraries and professional and historical societies and at dozens of institutions in Europe, China and Australia. 
After one quick conversation with him, you'll learn he appears just as sharp at age 94 as he was in 1949. He still heads to his office at Cornell University each day and works on select projects, and he even still guest lectures on occasion. 
It seems as if teaching is in Reps's blood, and it has been for decades. "I'm rather happy with the way my career worked out, although I will tell you I had not planned to be a teacher, at all," he says. "It was one of life's little surprises."
Reps has admired teachers and their work since his days at Springfield Public Schools. "At a university, it's different—you spend six to eight hours a week in a classroom," Reps says. "My teachers at Springfield were spending six to eight hours a day in a classroom, five days a week. How they could maintain a certain amount of enthusiasm and energy—that's a puzzle. But that's what makes a good teacher. Someone who can excite the imagination of their students." 
Scott Siman
Kickapoo High School
1972


Scott Siman played Kiwanis Little League baseball for the Blue Raiders (left). Music was always a part of Siman's life growing up (middle, top). Siman spent 14 years managing Tim McGraw (middle, bottom). Today, Siman is the president of rpm entertainment, which is a music company with an artist management division, a music publishing division and a small country music record label. 
Scott Siman was a talker during his school days. "I always got in trouble for talking," he says. In addition to being Mr. Social, Siman grew to be Mr. Involved in high school, having his hands in everything from wrestling and golf to Future Business Leaders of America and student council. And during his senior year at Kickapoo High, he picked up one more extra-curricular activity: promoting country music shows at the Shrine Mosque. "My dad was in the music industry," Siman says of his father, Si
Siman, who was a music publisher, a founding member of the Country Music Association and producer of the Ozark Jubilee. "I grew up around the music industry. Back then, I was promoting shows for Porter Wagoner, Johnny Cash, Merle Haggard, Jerry Lee Lewis and Dolly Parton," he says. 
After graduating from Kickapoo, Siman attended Vanderbilt University and double majored in economics and political science. "I wanted to be a lawyer in the music industry," Siman says. He attended law school at the University of Missouri–
Columbia. "I got on with a small firm and practiced entertainment law for about 14 years after graduation," he says. Next he worked at Sony Music's record division in Nashville. Siman worked with many big names at Sony, including Mary Chapin Carpenter, Colin Ray, Joe Diffie and The Dixie Chicks. "The Dixie Chicks were sort of my claim to fame," he says. Siman was also Sony's representative on the Academy of Country Music, and he went on to serve as the academy's president and chairman. After his time at Sony, Siman worked as the Dixie Chicks' lawyer for a bit, and he also he also took over the management of Tim McGraw. Managing McGraw was Siman's primary gig for the next 14 years before he expanded his own company to include a record division and created rpm entertainment. "It's a music company with an artist management division, a music publishing division and a small country music record label," Siman says. "Part of the idea is that we focus on fewer projects but have a deeper, wider involvement with them." 
Today, Siman's  career is all about his clients and learning how to make their names known. And it all starts with forming the right relationships and asking the right questions, which are skills that Siman has been honing since his days at Springfield Public Schools. "I got a solid educational foundation and learned all the things I really needed to know," Siman says. "You need to know how to figure things out and how to ask the right questions, and my entire educational experience set me up for that."