Recipes
10 Ways to Use Pumpkin
Embrace fall's favorite flavor—pumpkin—with these 10 delicious twists. Savory, sweet, roasted or pureed, the options are endless.
By Ettie Berneking | Photo by Kevin O'Riley
Oct 2015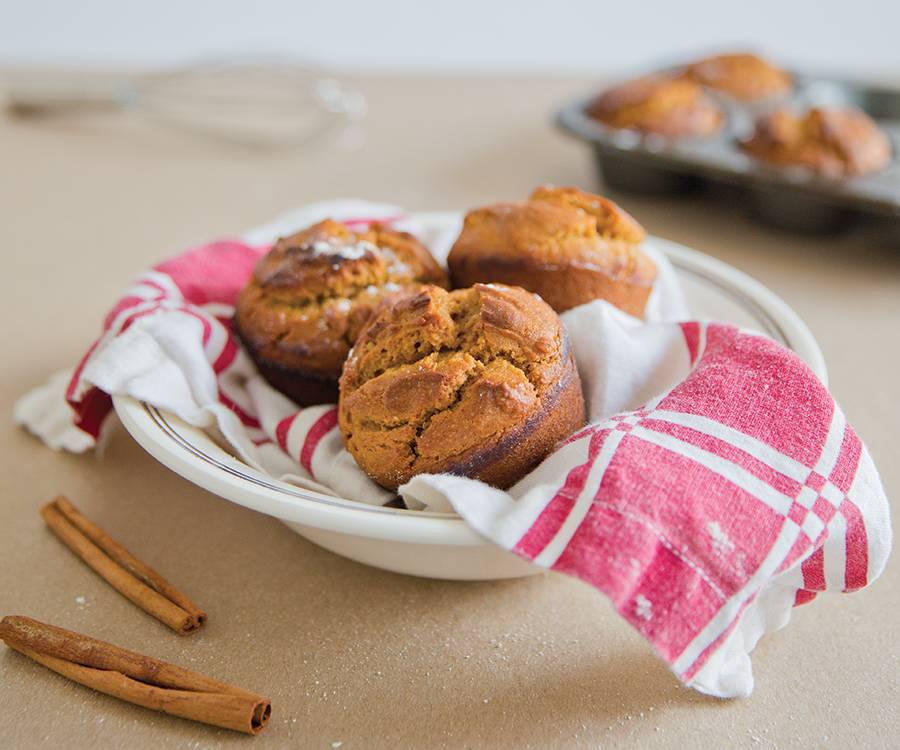 1. Roasted pumpkin makes a great salad dressing! Just puree one roasted pie pumpkin with two tablespoons each of apple cider vinegar and olive oil. Add six tablespoons of water along with a dash of garlic powder, minced onion, cinnamon, nutmeg, ginger and salt and pepper, and drizzle over a big bowl of salad greens.
2. Add pumpkin to your regular list of roasted veggies. Roast pumpkin, beets, carrots and fingerling potatoes, and drizzle with olive oil, sea salt, red wine vinegar and balsamic vinegar.
3. Pumpkin crostini is a fall favorite. Simply spread warm goat cheese on toasted French bread, top with diced, roasted pumpkin, a bit of arugula and a drizzle of balsamic vinegar, and you're ready to eat!
4. For something a little more savory, go for pumpkin chili. Mix together ½ a cup of canned pumpkin, ground turkey, kidney beans, diced onion and green bell pepper, diced tomatoes, a dash of pumpkin pie spice and cayenne pepper to taste.
5. Mix canned pumpkin with nutmeg, cinnamon, allspice, and vanilla for delicious vegan pumpkin muffins. 
6. Skip the pumpkin latte and start your day with a pumpkin protein shake. Blend together unsweetened almond milk, pumpkin puree, honey, vanilla protein powder and some ice. 
7. Mix a half cup of pumpkin puree into your French toast batter, and add a dash of cinnamon and nutmeg to taste.
8. Toast the season with a pumpkin bourbon punch. Combine one ounce pureed pumpkin with one teaspoon each of honey and lemon juice, two ounces of bourbon, a pinch of ground ginger and cinnamon. Strain over ice and stir in three ounces of ginger beer.
9. For a true party favorite whip up a batch of rosemary pumpkin hummus. Just blend roasted garlic, olive oil, one can of chickpeas, ⅔ cup of pumpkin puree, a dash of honey, minced rosemary and salt to taste.
10. Spice up your favorite curry with some pureed pumpkin, roasted butternut squash, and some chopped roma tomatoes.