Life
5 Best Town Squares
Chock full of small-town charm, locally owned cafes and shops and even some ghost stories, these five 417-land town squares have won us over.
Written by Ettie Berneking | Photo by Brandon Alms
Oct 2016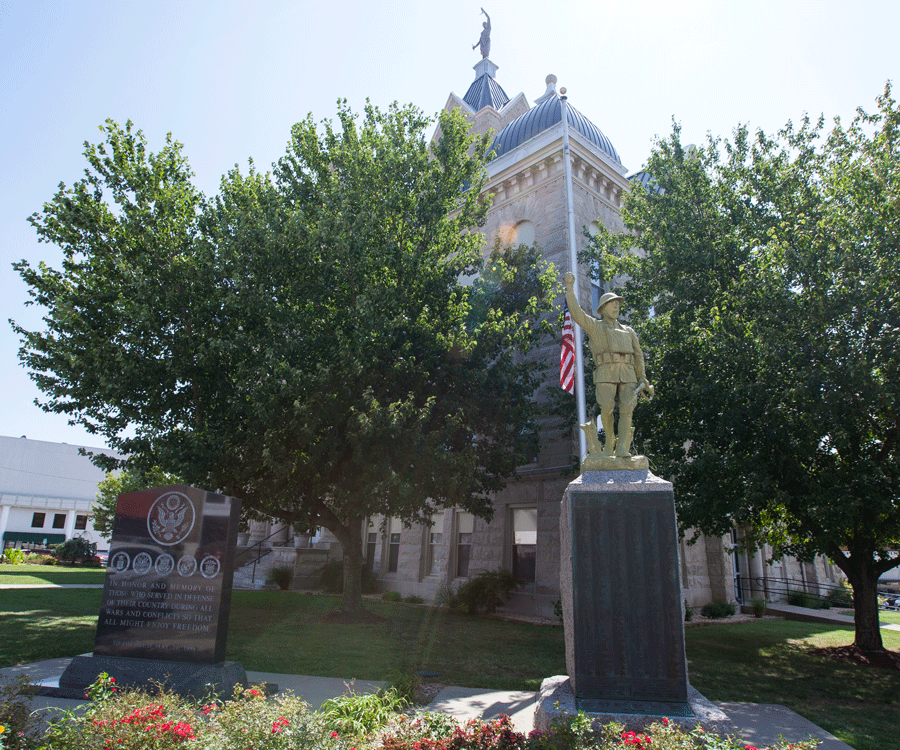 Bolivar
Drive Time: 40 minutes north of Springfield
Why We Love It: Besides nearby outdoor attractions including Pomme de Terre Lake, numerous public parks, tennis courts and a skate park, downtown Bolivar boasts a thriving art museum and historical museum. But what we love most is the view from the courthouse attic. Looking down on the bustling historic square, it's easy to see why Bolivar residents still love coming downtown.
Don't Miss: Get your fill of ghost stories and town hilarities at the Polk County Genealogical Society.
Ozark
Drive Time: 15 minutes south of Springfield
Why We Love It: Downtown Ozark offers everything there is to love about small-town life. Locally owned restaurants, coffee shops and boutiques line the historic square, which serves as the meeting spot for farmers' markets, holiday parades, festivals and days out with your family.
Don't Miss: The weekly farmers market on Thursdays from 4 to 7:30 p.m. Pull up a lawn chair, purchase a mini fruit pie and enjoy the night.
West Plains
Drive Time: 2 hours east of Springfield
Why We Love It: West Plains' small historic square buzzes with activity. Poets, novelists and artists stock the vibrant art scene, and small town coffee shops, cafes and restaurants dot the downtown landscape. Here, you can enjoy homemade peach pie and antique shopping before settling in for some live music in the evening.
Don't Miss: Grab a slice of pizza at Ozark Pizza and Bread Company (111 Washington Ave., West Plains, 417-204-4808). Cheesy slices of pie are accompanied with loaves of homemade breads.
Carthage
Drive Time: 1 hour west of Springfield
Why We Love It: We can't help but love a town with a good history to it, and Carthage doesn't disappoint. Torn apart during the Civil War, nearly burned to the ground in the 1860s and ripe with ghost stories, Carthage is a sleepy hollow alive with historical gold.
Don't Miss: Enjoy a massive steak and some good old rodeo at Lucky J Steakhouse & Arena (11664 E. Fir Rd., Carthage, 417-358-2370).
Gainesville
Drive Time: 1 hour and 45 minutes southeast of Springfield 
Why We Love It: The hub of all the businesses in Ozark County, Gainesville's town square is filled with plenty of spots to explore. When you're hungry, swing into Deb & Lou's Café (345 Main St., Gainesville, 417-679-0048), a locally owned restaurant that's been serving homemade goodness for more than 50 years. 
Don't Miss: The gazebo surrounded by trees on the courthouse lawn—a perfect spot for fresh air.