Life
Family Fall Activities
Whether you have young kids or teens, there are many ways to bring your family closer together this month.
Written by Karlee Renkoski | Photos courtesy Pythian Castle, Shutterstock; Illustrations by Ryan Saunders
Oct 2016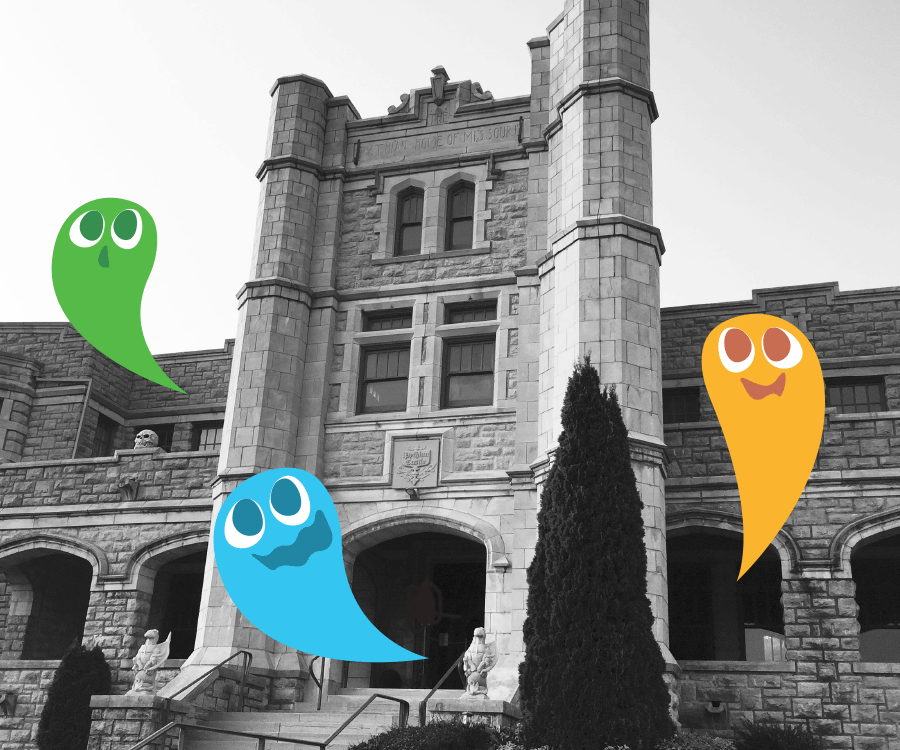 Sometimes it's difficult to find your way through the maze of hectic work schedules and the busy school year routine. Your kids are anxious to get out and enjoy the beautiful weather and activities that fall has to offer, and you are, too. These family events will give you a break from the usual hustle and bustle with adventures through pumpkin patches and corn mazes, thrilling seasonal performances and costume contests.

Harvest Fest
Perfect for: Little kiddos
Experience the nostalgia of the country right in the city of Springfield at Rutledge-Wilson Farm Park. Your little ones will enjoy hours of farm-themed fun with a pumpkin patch, a corn maze, carnival games, inflatables, a hayride and more. One can't-miss activity here is the cow train—kiddos and adults ride in a handful of 50-gallon drums that are painted as Holsteins and pulled around by a tractor.
Rutledge-Wilson Farm Park, 3825 W. Farm Road 146, Springfield; for details, call 417-837-5949 or visit parkboard.org 


Campbell's Maze Daze
Perfect for: Little and bigger kiddos
There are plenty of activities for the kids at Campbell's Farms, including miniature pumpkin painting, hayrides and even a scavenger hunt in the corn maze. Adults also have something to look forward to with karaoke and a warm, crackling campfire. 
Campbell's Farms, 177 Carob Road, Clever; for details, call 417-830-0243 or visit campbellsmazedaze.com


Pets and Pumpkins Festival
Perfect for: Little and bigger kiddos
Back for its ninth year in a row, this fall festival invites families and their pets to participate in an afternoon of activities, good food and music. Enter the popular costume contest or bring your lawn chair and watch one of the largest costume parades in the state. 
Commercial Street between Robberson and Campbell, Springfield; for details, call 417-830-8121 or visit petsandpumpkins.com 


Thriller on C-Street
Perfect for: Little and bigger kiddos
The Dr. Deadalous Traveling Zombie Show brings you a matinee of thrilling, fun circus acts. Enjoy music, games and tasty food before and after the performance, and snap some pictures with the characters from the show. 
Commercial Street between Robberson and Boonville, Springfield; for details, call 417-869-6789 or visit thrilleroncstreet.com


Spooky Symphony 
Perfect for: Little and bigger kiddos
Shriek with delight as you and the kids listen to spooky sounds and Halloween favorites! Be sure to dress up as your favorite character or object for the event's costume contest.
525 S. John Q. Hammons Parkway, Springfield; for more information, call 417-864-6683 or visit springfieldmosymphony.org


Verona Maze 
Perfect for: Bigger kiddos
Although you can enjoy a hayride and inflatables, the Verona Maze is known for its Zombie Harvest. Climb on an army truck and fight off the zombies in the woods with glow-in-the-dark paintball guns, all to raise money for GRIP Boys Home. 
23298 Lawrence 1150, Verona; for details, call 417-498-6071 or visit veronamaze.com


Pythian Castle Ghost Tours
Perfect for: Bigger kiddos and teens
Listening to ghost stories can be scary, but walking around an eerie, said-to-be haunted castle listening to ghost stories can be even scarier. Whether you're on a daytime or nighttime tour, be prepared to meet haunting things and people and find unexplainable events on your journey through the castle. 
Pythian Castle, 1451 E. Pythian St., Springfield; for details, call 417-865-1464 or visit pythiancastle.com 


Monster Corn Maze
Perfect for: Teens and adults
Just when you think you've escaped the corn maze, the woods offer a more terrifying adventure as you encounter themed houses of horror blocking your way. From there, dare to continue with a drive through a zombie attack, creating a night you won't want to miss. 
181 State Route AM, Cabool; for details, call 417-962-2676 or visit monstercornmaze.com