Drinks
Hurts Donut's Milkshake
A whole donut and a milkshake? What more could you ask for?
By The Editors
Oct 2017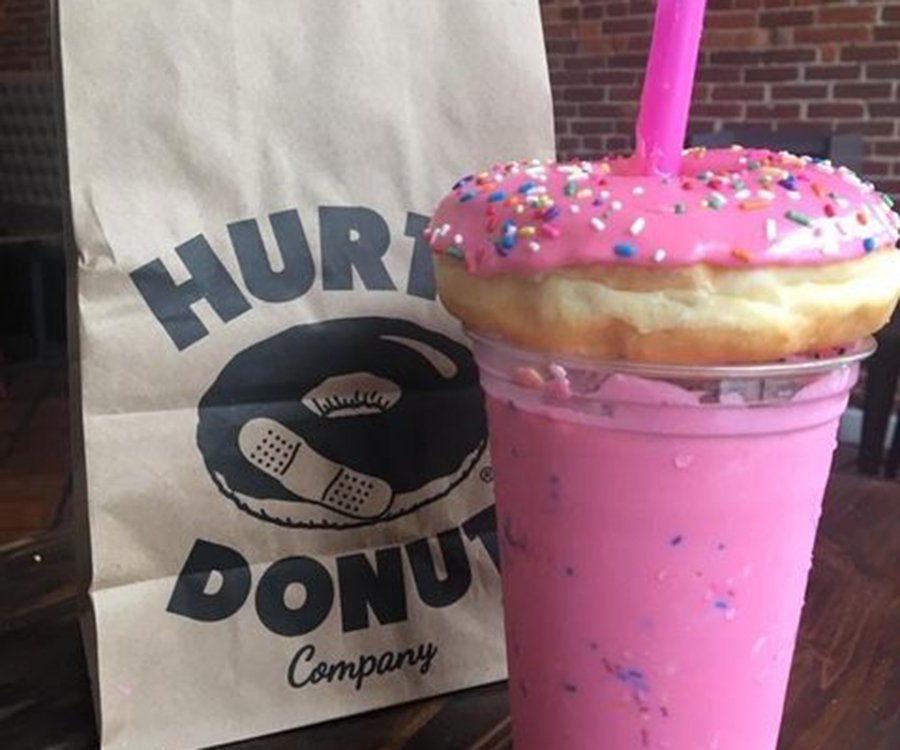 Photo courtesy Hurts Donut
Did you know you can get a milkshake garnished with an entire donut at Hurts Donut? Well, you can, and it's as deliciously ridiculous as it sounds. You pick one of Hurts's wild donut flavors, and the shake is made to match and served with a super-fat straw and the donut right on top. The restaurant boasts 50 combos available each day, and the treat has gotten some attention outside of our area. At press time it had just been named to Cosmopolitan's list of the craziest shakes in every state. The Hurts location in Lincoln, Nebraska, won for that state.