Profiles
SPS Hall of Fame 2017
Meet this year's four Springfield Public Schools graduates who are being inducted into the SPS Hall of Fame.
By Ettie Berneking
Oct 2017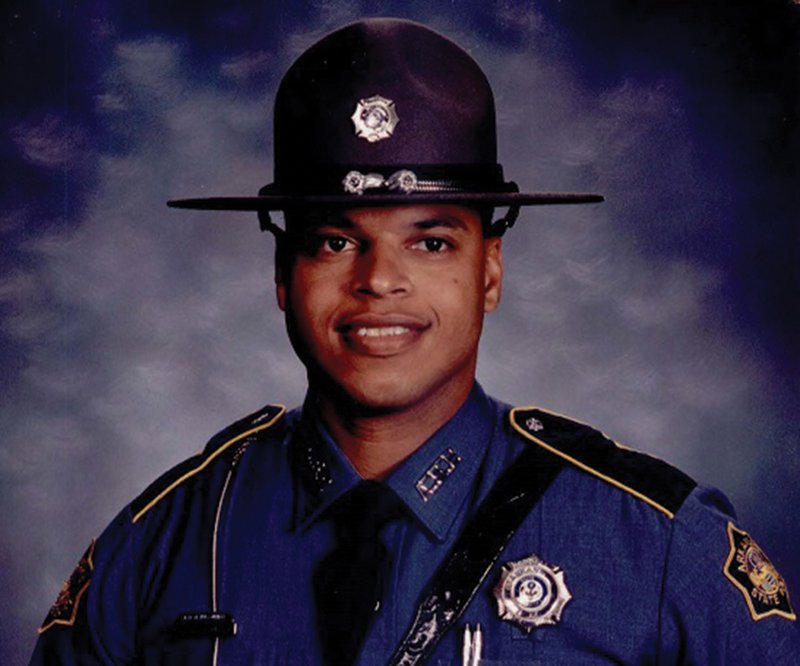 Gary Adams
Central High School Class of 1988


Even after an impressive four-year run in high school as a varsity starter in football and basketball and twice making the all-state, all-conference and all-district selection in football, all Gary Adams ever wanted to be was a police officer. "My dad was the first black police officer in Springfield," Adams says. "All I ever really wanted to do was be in law enforcement." After playing quarterback and safety at the University of Arkansas, Adams became an Arkansas state trooper before being accepted into the Secret Service. He's investigated financial crimes including forgery, identity theft and credit card fraud and completed protection details for foreign dignitaries and past presidents including Jimmy Carter and Bill Clinton—who recognized Gary "Peanut" Adams from his time playing football with the Razorbacks. 
When Adams was reassigned to Dallas, he joined the protection team for George W. and Laura Bush and served the family for four years. "I was fascinated," Adams says. "You grow up watching these people make decisions. They're part of history." As a Secret Service agent, Adams had to adopt the hobbies of his protectees. When President Bush picked up running, Adams joined him. When the former president got into cycling, Adams found himself on a bike. "He doesn't sit still," Adams says laughing. "When he started with watercolors, we didn't think he would stick with it. But you can really see his progression."
Secret Service duty also means Adams could be called out for weeks at a time, so he's missed birthdays and holidays with his wife and two daughters. "That's the hardest thing," he says. "You can't get those times back." As his two daughters followed their parents into basketball, Adams had to rely on texts from his wife for updates about games. Today, both of Adams' daughters have gone on to play collegiate basketball. His oldest daughter plays at Southern Methodist University in Dallas, and his youngest daughter signed with the University of San Diego. "You develop skills from sports," Adams says. "Nothing can teach you how to depend on other folks better than team sports. You learn to deal with people and how to be teammates."
In 2014, Adams' own athletic career was thrust back in the spotlight when he was inducted into the Springfield Area Sports Hall of Fame for distinguished high school and collegiate accomplishments in football and basketball. "That was one of the most special things that's happened to me," he says. "You work hard to be successful and make your parents proud. You don't realize who's paying attention. It was a chance for me to go back and give people the credit they deserved."
Decades after leaving Central High School, the lessons Adams learned while on the basketball court and the football field have proven true throughout his life: "When you prepare yourself, opportunities open up."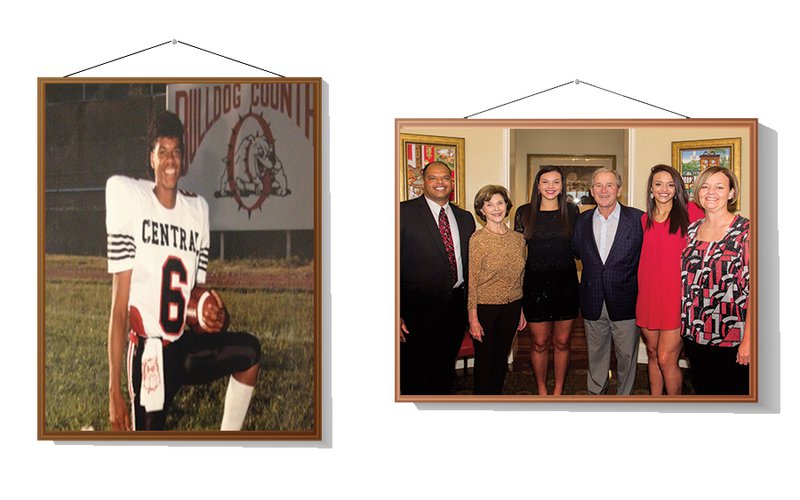 From left to right: Gary Adams Central High School football photo. Adams and his daughters, Mallory and McKenzie, and his wife, Michelle, were able to meet the former first lady and president because Adams served on George W. Bush's protection team for four years. 
---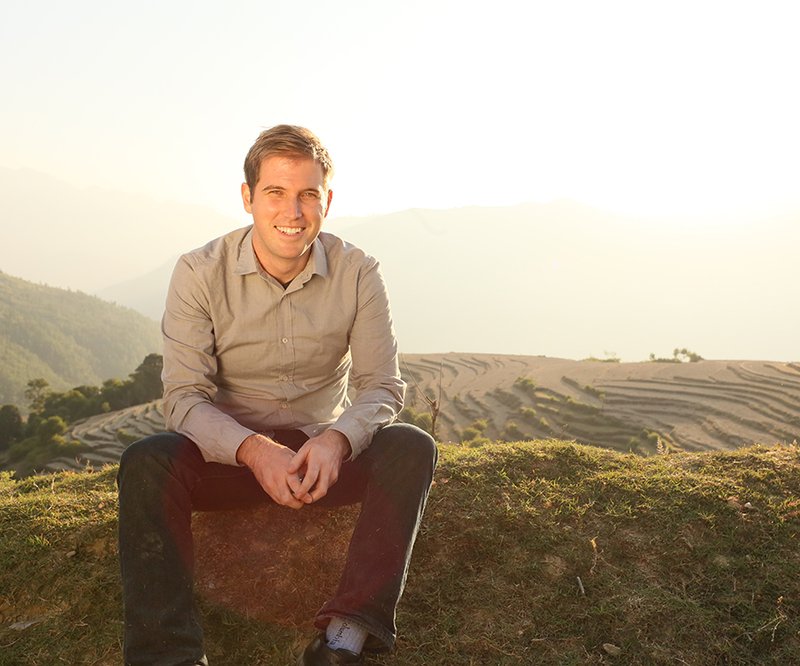 Mark Arnoldy

Kickapoo High School Class of 2005


Even high school–age Mark Arnoldy knew he was an overachiever. He was on the track team, served on student council, ran for and won student body president his senior year and was in Future Business Leaders of America. He even ran for student council in middle school when his campaign slogan was, "If you care, vote for the guy with spiky hair." What he didn't know was that he would also become an entrepreneur. "I barely understood what that word meant," he says. "But FBLA planted that seed of entrepreneurship."
As the 30-year-old CEO of Possible, a nonprofit that delivers integrated primary health care throughout rural Nepal, Arnoldy has built his career on social entrepreneurship, and it all started thanks to an allergy attack. 
Before Possible, Arnoldy was starting college at the University of Colorado Boulder where he was accepted into the school's Presidents Leadership Class—an intensive leadership development program. During his freshman year, Arnoldy connected with a Denver-based nonprofit and spent the summer after his freshman year teaching English in China. As interest in the nonprofit spread, Arnoldy found himself in Nepal at 19.
On his second day in Kathmandu, Nepal's capital city, Arnoldy went into anaphylactic shock. He has a life-threatening peanut allergy and needed urgent medical care, but the city's motor transportation was shut down due to a political strike. "It was a real moment of empathy," Arnoldy says. "I learned what it meant to need access to health care and not have it." Arnoldy was shocked to see how little health care access was available to the country's rural populations even. "The infrastructure isn't there," he says. "There are very few roads, electricity and water, but a lot of poverty." During the country's rainy season, roads become impassible. "If you need health care, you're walking," Arnoldy says. "I realized I had to take on how we design health care systems to make sure the poorest and most marginalized are taken care of. That's the mission that's really driving my career and what I want to spend my life on."
Since starting to deliver health care in 2008 with Arnoldy at the helm as CEO, Possible has treated 500,000 patients and built a network of hospitals, clinics and teams of local female community health workers. In 2014, Arnoldy presented Possible's sustainable health care model at a TEDx talk. He was a 2014 Forbes 30 Under 30 Social Entrepreneur and was named a 2015 Social Entrepreneur of the Year by the Schwab Foundation/World Economic Forum. In 2016, Arnoldy was inducted into the Missouri Public Affairs Hall of Fame.
Arnoldy credits a lot of his success as a leader to his experience at Kickapoo. "I think Kickapoo shaped who I am in a couple ways," he says. "It gave me a platform to practice leadership at a young age, and I think it gave me confidence to go into the world with a bit of an identity as a leader."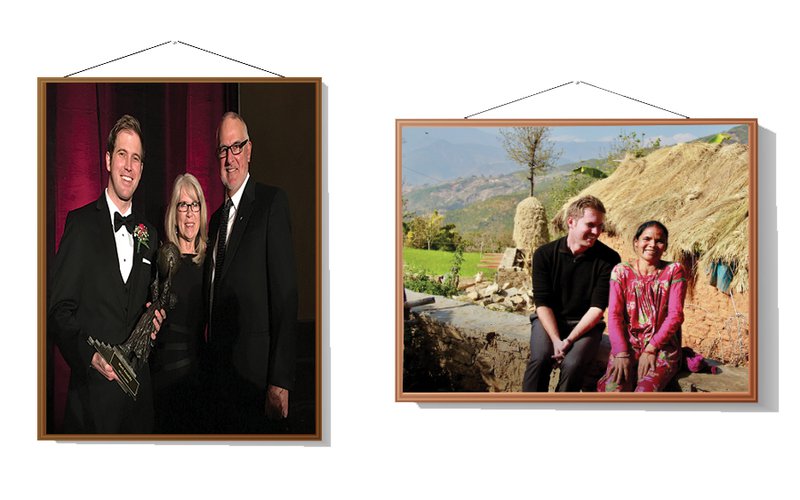 From left to right: Mark Arnoldy was inducted into the Missouri Public Affairs Hall of Fame in 2016 and his parents, Becky and Stan, came to support him. Arnoldy discovered a need for increasing access to health care in Nepal after he had a life-threatening allergic reaction.


---





Gary and Patricia Presley
Hillcrest High School Class of 1965 and 1966, respectively


If you've visited Branson, you've seen the Presleys. Even if you haven't been to one of the famed Presleys' Country Jubilee shows, you've seen them. Their straw hats, hiked-up trousers, embroidered jackets and bolo ties appear larger-than-life on billboards along Highway 65. When the show launched in 1967 with its mix of comedy, bluegrass and gospel, it was Branson's first music theater. As the show celebrates its 50th anniversary this year, Gary Presley, better known as the comedic Herkimer on stage, says the show might not even have started had it not been for one fateful fire drill back at Hillcrest High School where he ended up standing next to his would-be-wife, Patricia Adams. "I thought she was the prettiest girl I had ever seen," Gary says. "I asked her out, but she said she had a date for that night. She said, 'Ask me again,' and I did."


The couple married the April before the Presley family opened Branson's first music theater along Highway 76—the glittering strip now crowded with theaters, restaurants and arenas. Before the Presleys' Country Jubilee opened the floodgates of Branson's theater and music scene, the Presley family was performing around the Ozarks. "At the time, there were only seven businesses on the strip," Gary says. "None of them were tourist stops. We just thought if we built a theater, we might intercept a few people headed to the lake."

The Presleys' first theater was nothing more than a big metal box with folding chairs for 360 people and two big double doors at the back. "We figured we could use the building as boat storage if the theater failed," Gary says. "The first year we were here, we had 12 people show up one night. There were nine of us up onstage." Today, the theater seats 1,600 people and has drawn its fair share of celebrities. "We've had Vince Vaughn, Vice President Dan Quayle, astronauts, MLB players and Jane Seymour attend the show," Gary says.

When the family was featured on CBS's 60 Minutes in 1992, crowd sizes surged. "The whole world showed up," Patricia says. "People started showing up at the theater wanting to work here. They had their whole lives in their car."

Today, the show is made up of three generations of Presleys. Gary and his brother Steve, who joined the show when he was 10, are the only original members still in the show. Patricia runs the front of house, managing anything and everything from customer inquiries to securing new costumes, which for the past 30 years have been made in Hollywood. 

The Presleys put on 230 live shows a year at the theatre plus 26 TV shows broadcast on RFD-TV to a weekly audience of 400,000 nationwide. They've been featured on Good Morning America, Live with Regis and Kathie Lee and Paul Harvey's radio show. The magnitude of their success isn't lost on Gary and Patricia, who still live behind the theater. "I still worry I'm going to wake up one of these days," Gary says. "It will still be 1967, and I'll go up to my parents and say, 'You'll never believe the dream I just had.'"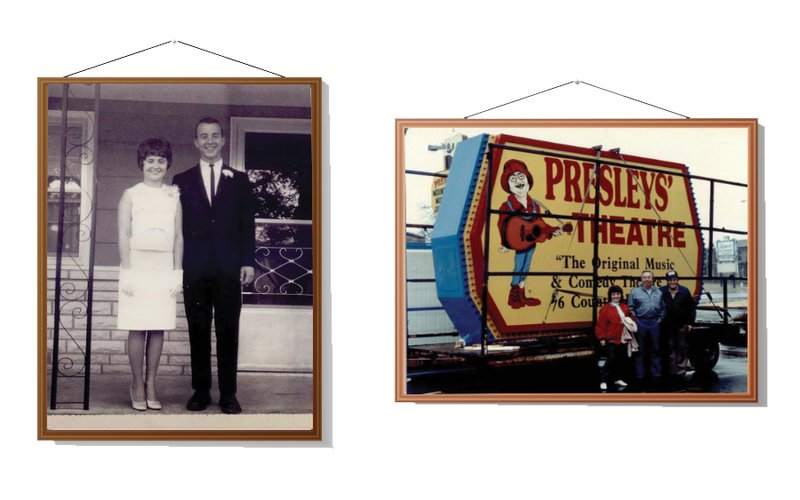 From left to right: Patricia Adams and Gary Presley before prom at Hillcrest High School. Patricia; Lloyd Presley, Gary's dad; and longtime employee Windy Luttrell stand before one of the theater's first large signs.