Health
Innovative Technology and New Urgent Care Locations Provide the Patient with Power
CoxHealth's Save My Spot technology, a new Neosho walk-in clinic and Mercy Go Health Urgent Care locations have made access to quick care in 417-land less complicated.
By Dru Berry
Oct 2018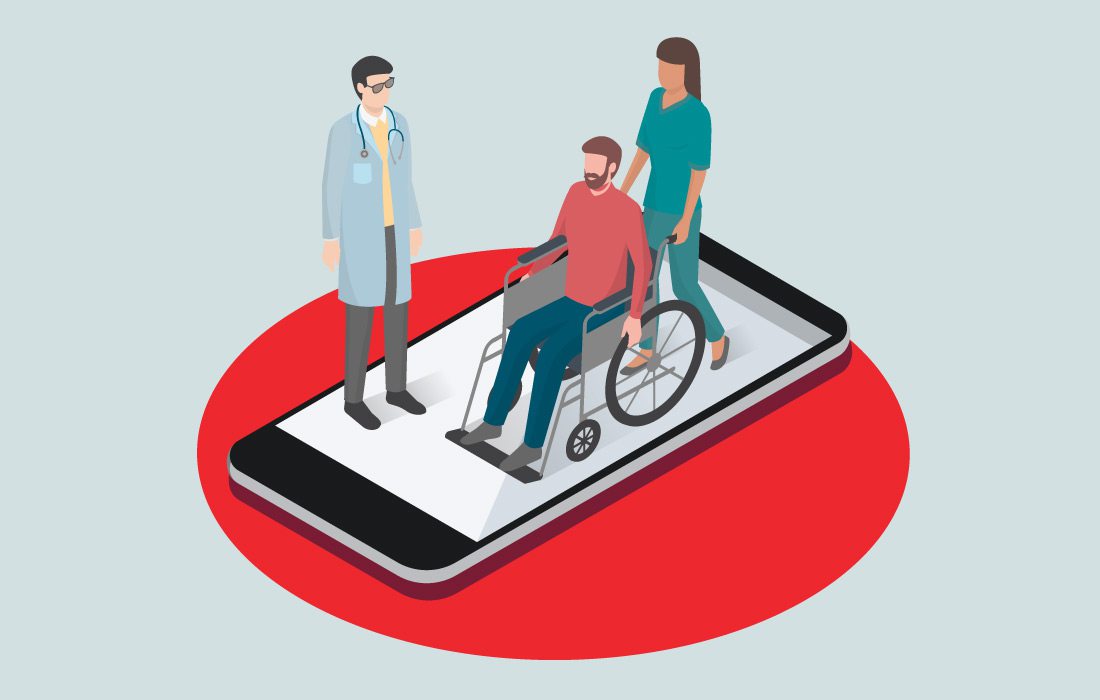 Urgent care and walk-in facilities provide important and convenient places to go when your primary care physician is too busy, or the office is closed. When illness strikes, drop-in clinics can feel like a lifesaver. These convenient facilities treat a variety of illnesses, including infections, minor lacerations and colds among others and do not require appointments. For patients, these clinics mean access to treatment when and where they need it. The clinics also benefit emergency rooms by allowing them  to remain focused on their primary mission. "There's always the presence of the emergency room to offer quick care," Dr. Joseph Sheppard says. "The problem is the emergency room is meant for emergencies, so if people flood the emergency room for minor issues, it makes it harder for the emergency room to treat the true emergencies."


Mercy Go Health Urgent Care
Mercy added two Springfield urgent cares to its offerings when it partnered with GoHealth Urgent Care. Most of GoHealth's locations are on the East and West Coasts, and the new Springfield locations represent GoHealth's first foray into the Midwest. 
"They have a long record of providing very high-quality care with great patient experience," says Robert Cavagnol, chief physician officer for Mercy Springfield Communities. "That's one of the big reasons we decided to go with them." Cavagnol says the community was requesting opportunities for sick visits, which led Mercy to search for urgent care partnerships. 
Mercy can often work these clinic visits into primary care physicians' schedules, but there are instances when the physicians are too busy or the call comes too late in the day, making it nearly impossible to fit the visit in during office hours. That's when urgent care clinics come in. The facilities run from 8 a.m. to 8 p.m. during the weekdays, which is later than physicians' typical hours. Cavagnol says this is an effort to give the opportunity to those getting off work late to be seen the same day. "We've been open just a few months, and the feedback so far has been positive, especially about the convenience factor," Cavagnol says. "People can just walk in. There's very little, if any, wait time." There is even an application available that gives the user wait times for the two locations and the ability to book an appointment time.


CoxHealth Save My Spot
Over at CoxHealth, the hospital has introduced Save My Spot, a convenient way to spend less time in the waiting room in its urgent care and walk-in clinics. Save My Spot has patients fill out a form with basic information and select a time to be seen. "It was us recognizing that people want to have more control over where they go and how quickly and timely they are able to be seen," says Amanda Hedgpeth, Vice President of Clinical Services for CoxHealth. 
The idea was birthed from several focus groups asking patients who had visited urgent care clinics about their experience and what they believed CoxHealth could improve. So far, feedback about Save My Spot has been largely positive. In June, CoxHealth had 522 patients who used Save My Spot, and 93 percent of those patients said they would recommend the system. Of the group, 47 percent said it was one of the reasons they selected CoxHealth facilities, according to Hedgpeth. She added most people using Save My Spot are first-time users to one of the CoxHealth urgent care or walk-in clinics. Save My Spot has smoothed the arrival patterns of patients and led to less packed waiting rooms and better care.


Neosho Big Spring Walk-In Clinic
Dr. Joseph Sheppard has had a direct primary care clinic in Neosho for a few years, but he recognized the need for a walk-in clinic after patients continuously asked for more walk-in services not consistently available in the area. Although a walk-in clinic was available at night, it wasn't heavily used, so Sheppard opened a daytime clinic in March. 
Located inside Mitchell's Drug Store, the clinic runs on cash and charges $70. The cash-forward payment system doesn't pull from patients' insurance. This structure can provide care for those without insurance or for those who have high deductibles. 
"The insurance structure inflates the prices so much, and so unreasonably," Sheppard says. "If you remove insurance from the system, you're able to bring things down to a level most people can afford." The new clinic can treat a host of illnesses including minor lacerations and respiratory infections, and after chronic care like hypertension management.
Text-to-911 
Text-to-911 has arrived in Springfield, giving you the ability to communicate with 911 when you can't speak on the phone.
This is a huge benefit for the speech- and hearing-impaired community. Zim Schwartze serves as the director of 911 communications for Springfield, and says emergency services had TTY (TelTYpe) equipment before, but this required the speech- or hearing-impaired person to have special equipment to contact 911. Now, service is just a text away.
Text-to-911 has also proven valuable for victims of domestic violence because they are often in a dangerous situation while attempting to communicate with 911.
Speaking over the phone remains the preferred method of communication for 911, but regardless of how you contact 911, the most important part is knowing your location. "Don't assume we know your location," Schwartze says.