Dishes
Shrimp Enchiladas from Prima's Mexican Grill
Plus six other things that passed the test of our taste buds.
By The Editors
Sep 2015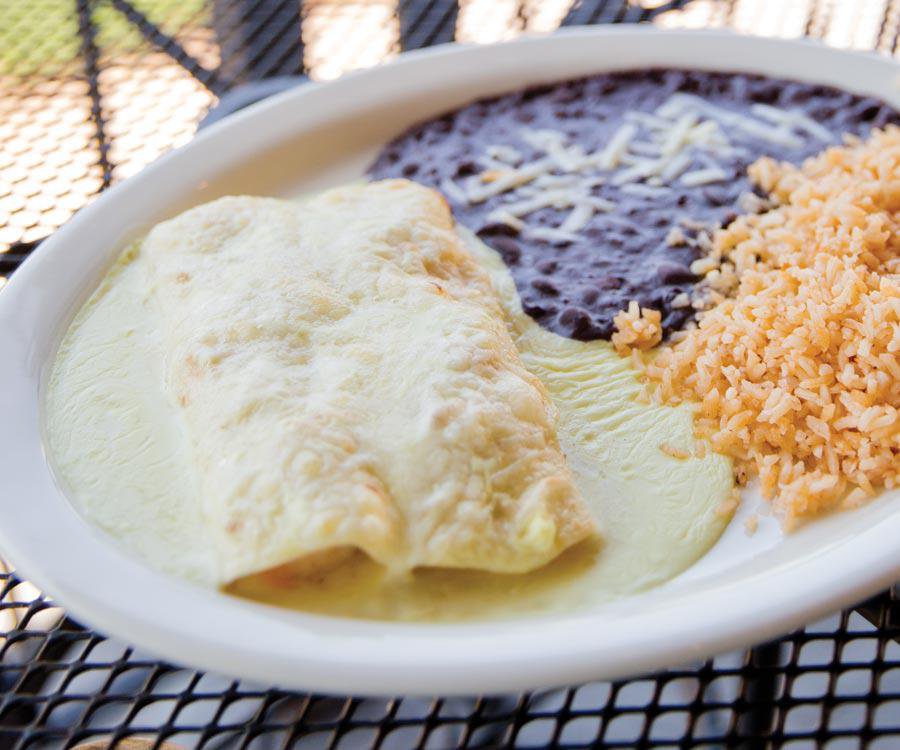 1. We love the shrimp enchiladas from Primas Mexican Grill (3662 S. Glentstone Ave., Springfield, 417-890-1212; 2101 W. Chesterfield Blvd., Springfield, 417-820-1212; 1769 W. James River Rd., Ozark, 417-582-2776). Pan-seared shrimp are coated with house seasoning and wrapped in a flour tortilla, then topped with a creamy San Miguel sauce and Monterrey Jack cheese.
2. Every thing we've had from European Café (207 Park Central East, Springfield, 417-942-5055) has been delicious, but we can't stop dreaming about the salted caramel macarons. Simply divine. 
3. Take a bowl of delicious creamy tomato soup, add crispy cheese fritters that explode ooey gooey goodness with every bite and enjoy a bowl full of foodie heaven. Order this decadent dish at Houlihan's (2110 E. Republic Rd., Springfield, 417-883-3434; 2431 N. Glenstone Ave., Springfield, 417-862-7777).
4. We've been drinking a lot of fresh juice around the office, but when we're feeling too lazy to whip up our own, we head to Mama Jean's (3530 E. Sunshine St., Springfield, 417-429-1800; 1110 E. Republic Rd., Springfield, 417-881-5326) for a Sweet Breeze. It's made to order with beet, apple, lemon, ginger, carrot and parsley and is a refreshing afternoon pick-me-up. 
5. Jalapeno bacon wrapped dates from Touch (1620 E. Republic Rd., Springfield, 417-823-8383) offer a yummy salty-sweet-spicy combo all in one bite. 
6. The fried pickles from Patton Alley Pub (313 S. Patton Ave., Springfield, 417-865-1188) are some of the best in Springfield. Pro tip: They're half price during happy hour.  
7. The posole with pulled pork from Gourmet Taco Company (3120 E. Sunshine St., Springfield, 417-315-8745) is a hearty take on a classic New Mexican soup. It's a great lunch option on chilly, wintry days, but it's so good we'll eat it any time of year.