Profiles
Meet a Staffer: Chelsea Warren
On this page, we introduce you to one of the people who make 417 Magazine happen. This month meet one of our account executives, Chelsea Warren.
Photo by Kevin O'Riley
Sep 2016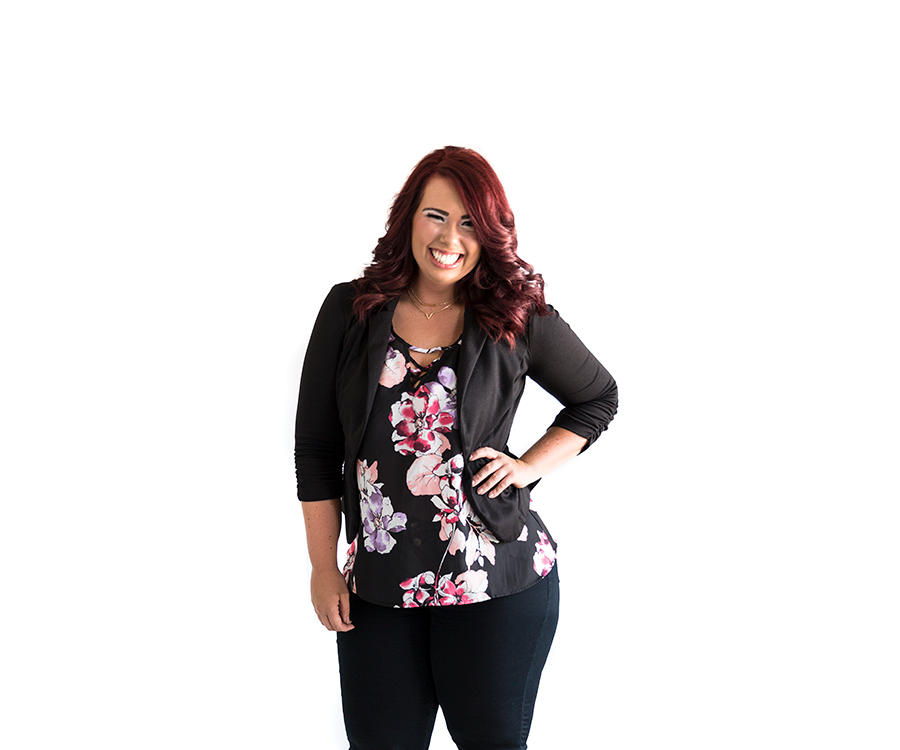 Describe what you do at work day-to-day.
I partner with local companies to assist in their advertising and marketing goals in 417 Magazine, 417 Home, Biz 417 and 417 Bride. You can usually find me in meetings with clients or on the phone!
Describe something you worked on recently or are working on right now that you're proud of. 
I was excited to work on the Travel and Tourism section of this magazine. It definitely gave me some great trip ideas!
What's your favorite thing you've ever had to do for this job? 
Our annual company retreat at Table Rock Lake. I made great memories with my new co-workers! 
What's the weirdest thing you've ever had to do for this job? 
Top Doctors was the first event that I got to be a part of when I started at the magazine. About 30 minutes into the night, I stepped on a crack and broke my heel! The rest of the night, I walked around greeting all the top doctors in the area with the heel of my shoe dangling off the bottom. 
What's your favorite thing to do in 417-land?
I love being able to escape to Table Rock Lake. Being close to water makes me feel at peace.
What's your favorite piece of magazine lingo? 
Makeup. Not only do I love makeup and most anything girly, but I also love to see the magazine all laid out like a puzzle that's been put together. [Editor's Note: The makeup is a paper layout that includes each page of the magazine and notes the placement of every ad and story.]
What's your favorite thing to eat that you can only find in 417-land? 
Pineapple Whip! It reminds me of summer.
What celebrity would you most like to have coffee and conversation with? Why? 
Probably Stevie Nicks. She worked with so many amazing artists, and I'm sure she has some entertaining stories about the music industry in the '70s and '80s.
Do you have a nickname in the 417 Magazine office? 
I haven't earned one YET, but I have a feeling it's only a matter of time! 
What do you do in your free time? 
Free time? What is that? I try to get to the gym at least five days a week. I'm a bit of a social butterfly, so when I have time to get out for dinner or cocktails with friends, I'm all over it!
What would you do if you suddenly won $10 million? 
First I'd pay off my student loans. Then I'd travel! There are so many beautiful places I want to go! Bringing friends and family along to explore with me would be so amazing.
What is your Facebook status? 
I "checked in" at Taste of Chicago last weekend—so yummy! 
What would your co-workers say is your most distinguishing feature? 
I tend to smile a lot, and to match my smile, I try to be very positive and find the good in any situation. 
What restaurant do you wish was located in 417-land? 
Krystal, my favorite fast food in the South. It's like White Castle, but better!
What superpower do you wish you had and why? 
I would love to fly. I tend to run a few minutes late every now and then, so what better way to avoid traffic than to fly above it?