Reviews
Get Saucy & Sloshy at Lost Signal Brewing
With a southwest take on side dishes and delicious locally brewed beers at the bar, Lost Signal Brewing Co. is a barbecue joint that fulfills all our Friday night cravings.
By Katie Pollock Estes
Sep 2017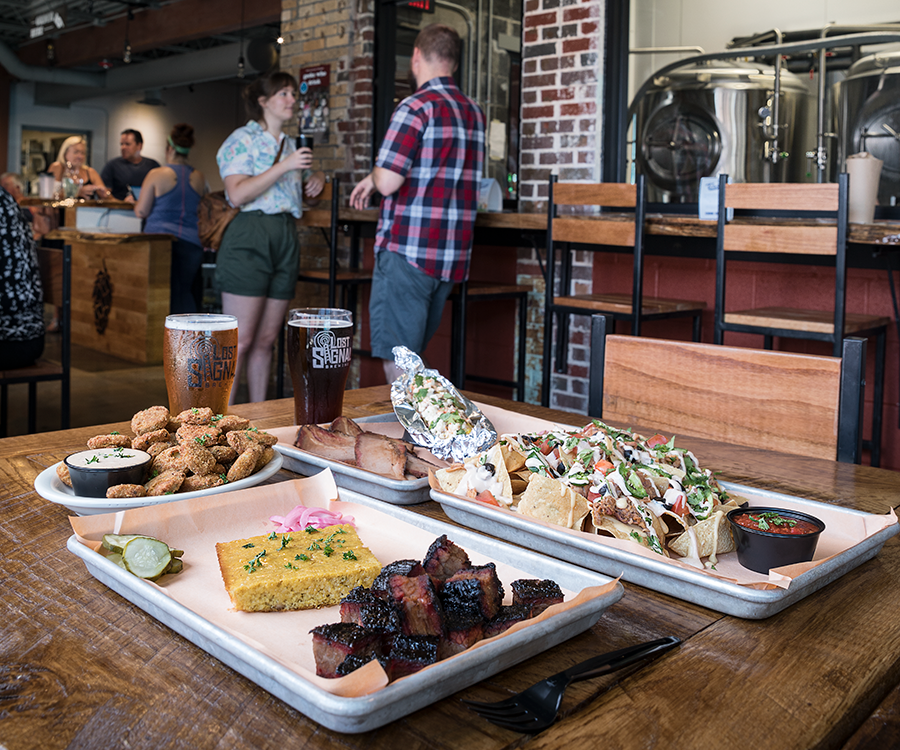 When I hear that a restaurant doesn't take reservations, I feel a mix of excitement and trepidation. The bad news: We might have to wait to get a seat, and I'm not a good waiter. The good news: The food is incredible enough that they don't need to take reservations; they know people will show up regardless.
For a friend's birthday, we arrived at Lost Signal Brewing Co. (610 W. College St., Springfield, 417-869-4755, lostsignalbrewing.com) just before a busy Friday night dinner rush. And despite that inability to make a reservation, we found a comfortable table right away that was big enough for our crew. Phew! Within 20 minutes, the rest of the restaurant was filled with chatting diners and bustling servers.
Our friends had already ordered a plate of fried pickles with a spicy dipping sauce, so I took a nibble before taking stock of the menu. Another one of our friends didn't even have to look; she knew what she wanted. The burnt ends, not featured on the regular menu, were on special, and she already knew they were her favorite after indulging on a previous trip. My husband, Eli, took her word for it and ordered them, but I opted for brisket. You can get your meat in quarter-pound or half-pound portions, as an entree or as a sandwich. I was there for the meat and didn't want to waste space in my belly with bread, so I picked the entree with a side of roasted Mexican street corn.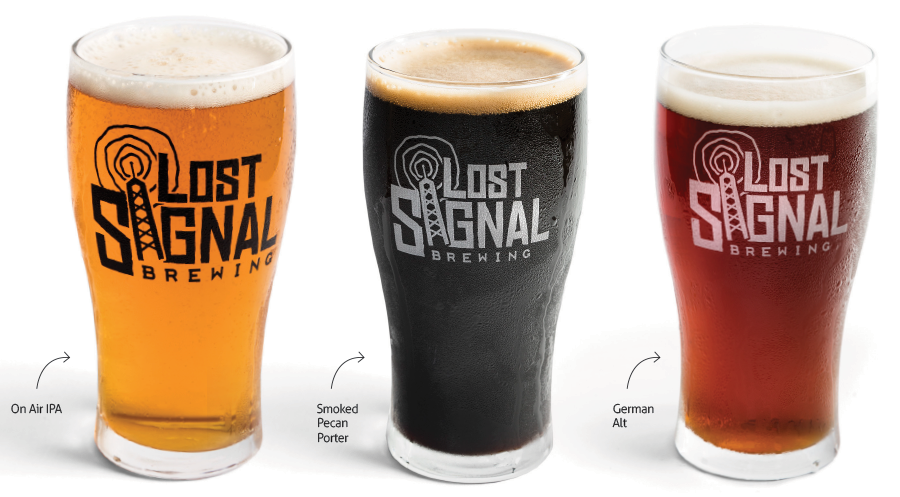 I love good barbecue as much as the next person, but I'm always pretty critical of a restaurant's side game. If they phone it in with some uninspired potato salad without doing something to make it their own, I probably won't be back for a second visit. At Lost Signal, the sides lean decidedly to the Southwest, with a spicy coleslaw and bacon-jalapeño cornbread. I loved the Mexican street corn, which was just as messy as you expect it to be, and so delicious. It was topped with a creamy lime sauce and cotija cheese with a bit of smoky paprika. Eli, who went with (and enjoyed) the cornbread for his side, was nevertheless super-jealous of me and my perfect little ear of corn. (Sidenote: If you like the Southwest theme on the menu, you can also order an appetizer of street-style tacos filled with barbecued meat, or loaded barbecue nachos.)
Brisket is a barbecue joint litmus test, in my opinion. If it's juicy and tender, I will have dreams about it. If it's dry and tough, I will look elsewhere to fill my smoky meat cravings. As for the brisket at Lost Signal, I can only say that I want some more. It lived up to the test with so much flavor that I didn't even want to share when Eli asked for a bite. Paired with a cold glass of Lost Signal's On Air IPA, it was heaven. The only thing I wish I'd had time (and room!) to taste was the mac and cheese, which is made with ale cheese sauce and sounded incredible. It's bad news for the mac, though. After falling in love with that brisket and corn, I already know what I'll be ordering next time.