Joy Bilyeu-Steele
Nixa, MO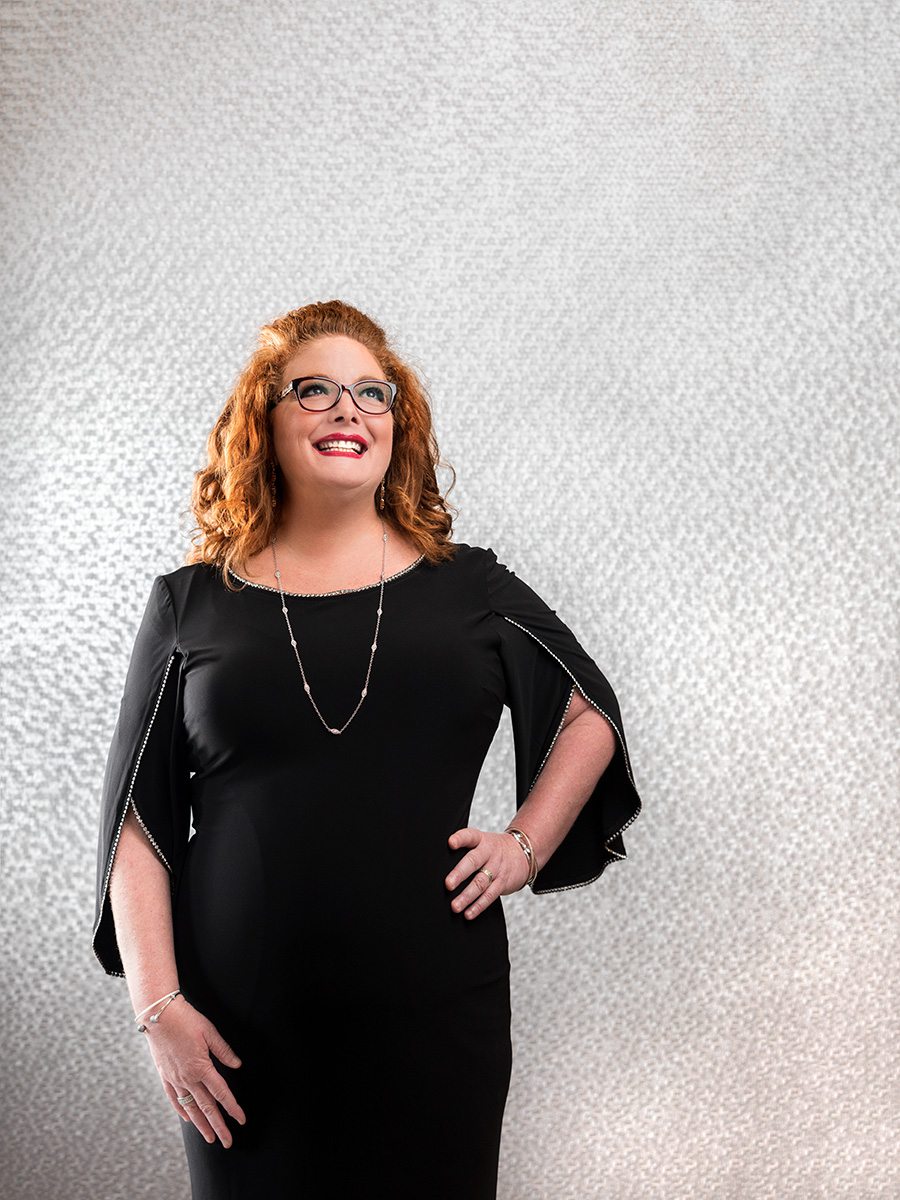 Associate Director of Gillioz Center for Arts and Entertainment
Charity: Gillioz Center for Arts and Entertainment

---
Most of Joy Bilyeu-Steele's life has been spent on a stage. Her grandparents founded the Baldknobbers and she sang in the popular Branson show for 18 years. After leaving the show she was without a job for eight months. But she found her way from one theater to another. 
Her husband, Geoff Steele, is the executive director of the Gillioz. Together, they bring in artists and make the theater a top destination for entertainment in 417-land. Although she doesn't perform nightly anymore, Bilyeu-Steele brought a lot of the lessons she learned on the Baldknobbers with her. Performing six nights a week with no sick days developed her work ethic, and she learned how to be a team player with a cast of 18. Being a performer herself also helps her connect with touring artists and make sure their experience at the Gillioz is one to remember. She sees entertaining people as a way to give back. "Entertaining people is a noble thing," she says. "Everyone has a difficult thing in their life, so I can give them an escape." 
Bilyeu-Steele also helps others through Wells of Joy, a nonprofit organization her father started that helps missionaries navigate life's challenges on mission trips. "If we can pour into missionaries, they can give more," she says. "This is our way of filling them up." 

---
Aesthetic Services by Bharat Shah MD, FACS and Kara Walker, PA-C | Fall fashions by Harem & Company | Fine jewelry by Justice Jewelers | Hair by W3 Salon
Winners Walked the Runway
The 10 Most Beautiful winners walked the runway during a night of fashion and pampering at Indulge on Thursday, September 13 at Oasis Hotel and Convention Center.