Spaces
Pantone's Fall Color Trends
Looking to spruce up your home with a paint color makeover? Start with the 2018 Pantone Fashion Color Trend Report for the fall season, talk to your favorite local paint dealer and then break out those rollers!
By Katie Pollock Estes
Sep 2018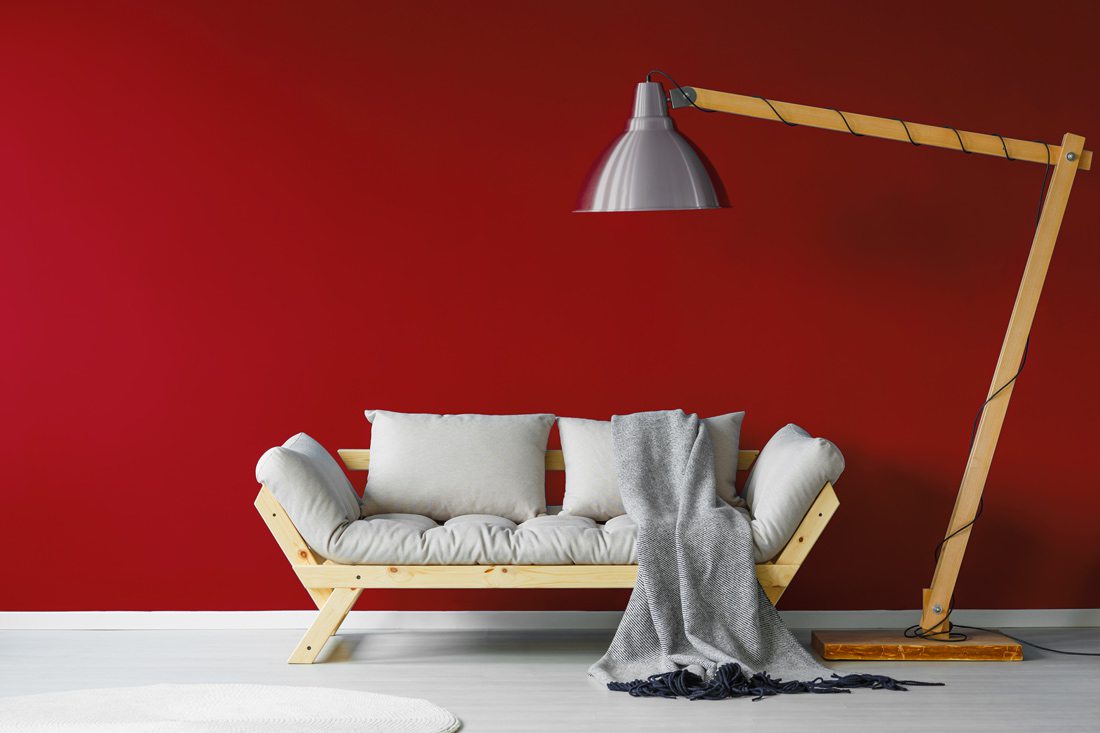 Just like meteorologists who study the weather to forecast what is likely ahead (so we can plan our weekends and try to remember—but ultimately forget—to grab our umbrellas before we leave the house), there are people who study color trends as well. And amazingly, they do it way, way in advance. In fact, Pantone—the company whose color standards and research help shape and reflect the trends you eventually see on the runway and on store shelves—released its fall 2018 Pantone Fashion Color Trend Report way back in February.

That's because the fall color forecast all starts with New York Fashion Week. It takes what designers show on the runway and distills it into a list of hues that can hint at what you might see in home furnishings and home accessories this season. However, if you aren't in the market to refurnish your livings spaces right now, the colors can also inspire you as you look for ways to spruce up your walls and add some color in simple ways.

What we love about this fall's hottest colors is that some of them are a bit unexpected. Sure, a deep red, an earthy olive and a warm orange make perfect sense for fall. But Pantone also threw in an airy light violet with Crocus Petal—something that keeps a little brightness in the season. And Limelight, a yellow-green huge, is so brilliant you almost need sunglasses. These lighter, brighter colors bring life to the more subdued and warm colors that round out the list. 

How can you make this magical fall palette part of your life? We recommend finding a Benjamin Moore version of these Pantone colors, so you can incorporate them into your home in the form of high-quality paints that will look great for years to come. Locally, you can find Benjamin Moore paints at Seminole Paint & Décor Center and Spectrum Paint.
Red Pear

PANTONE 19-1536
Reminds Us Of: Dogwood leaves in fall
Valiant Poppy
PANTONE 18-1549
Reminds Us Of: Japanese maple leaves 
Nebulas Blue
PANTONE 18-4048
Reminds Us Of: An indigo bunting
Ceylon Yellow
PANTONE 15-0850
Reminds Us Of: Turmeric-roasted veggies
Martini Olive
PANTONE 18-0625
Reminds Us Of: An autumn hiking trail
Russet Orange
PANTONE 16-1255
Reminds Us Of: A front-porch jack-o-lantern
Ultra Violet
PANTONE 18-3838
Reminds Us Of: A head of ornamental kale 
Crocus Petal
PANTONE 15-3520
Reminds Us Of: Light purple mums
Limelight
PANTONE 12-0740
Reminds Us Of: Pomelo zest
Quetzal Green
PANTONE 18-5025
Reminds Us Of: Peacock feathers