Dishes
5 Best Latin American Dishes
Jonesing for a vacation but don't have time to travel? Take your taste buds on their own little tour around Latin America with these local foodie finds that are so much more than tacos and burritos.
By Claire Porter
Sep 2018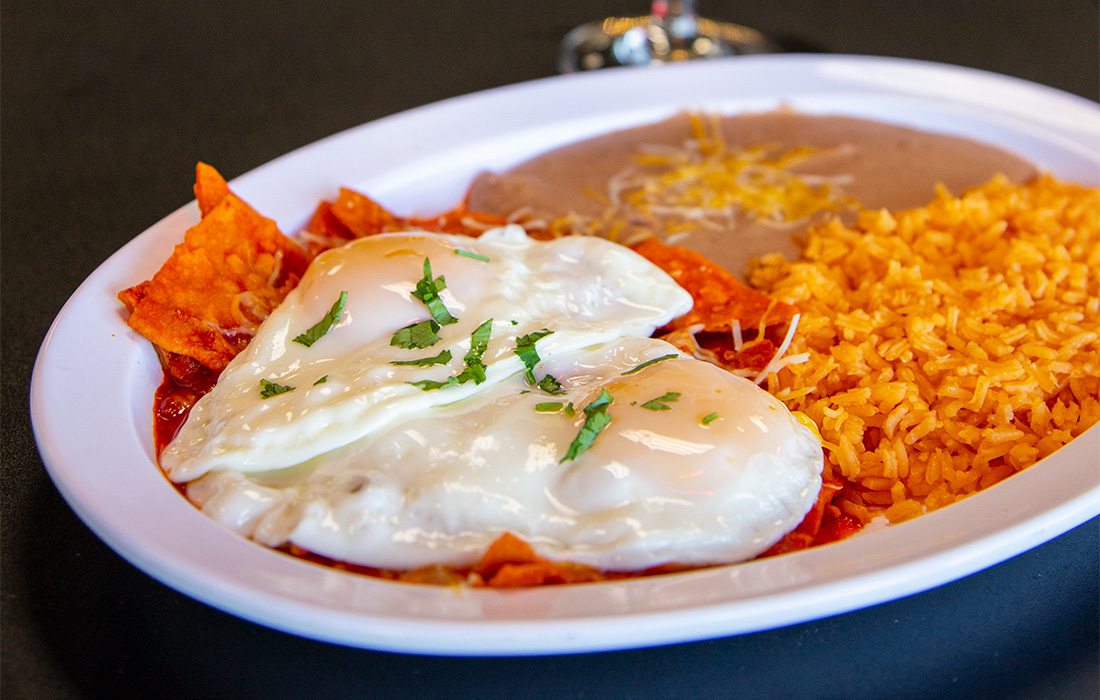 1. …Chilaquiles
Tortilleria Perches, 1601 W. Sunshine St., Springfield, 417-864-8195
This enchilada casserole is like breakfast but way better. Lightly fried chopped tortillas are topped with gooey cheese and a richly spiced red chili sauce, and beautifully poached eggs sit on top to drench the whole dish in rich, runny yolk.

Passport Check: Head south of the border with this authentic Mexican dish.


2. Peruvian Tamales 
Nelly's Peruvian and South American Food, 417-671-9956, search "Peruvian and South American Food" on Facebook.
Find Chef Nelly Baxter at the Farmers Market of the Ozarks, Ozark Farmers Market, Farmers Market Branson and Fair Grove Farmers Market.Hot tamale! Wrapped in a banana leaf, this succulent tamale features moist corn masa encircling juicy pork and Peruvian pepper. 

Passport Check: Tamales can be found in native cuisine throughout Latin America, but the banana leaf and Peruvian pepper root this dish firmly in Peru. 


3. House Ceviche
Café Cusco, 234 E. Commercial St., Springfield, 417-868-8088
In this super-fresh appetizer, light and cool tilapia is cured in lime and garlic and served with pickled red onion, yellow pepper, cilantro and pico de gallo atop crisp greens. Sweet potato fries bring a salty crunch. 

Passport Check: Ceviche is so Peruvian it's considered a national dish. 


4. Salvadorian Pupusas
Cesar's Old Mexico, 3027 E. Sunshine St., Springfield, 417-881-8252
A thick, pillowy corn tortilla enrobes piping hot beans, creamy cheese and juicy pork. Acidic and crunchy pickled cabbage and sauce served on the side up the ante of this traditional dish. 

Passport Check: Soft and savory pupusas transport you straight to their native El Salvador. 


5. Sopes
El Quetzal Restaurant & Bakery, 129 S. Main St., Carthage, 417-358-7708
Thick, deep fried tortillas are topped with marinated pork, refried beans, crumbled Cotija, tomatoes, avocado, cilantro and crema. Douse these puppies in the house-made salsa verde for some slow-burning heat. 

Passport Check: Sopes originated in central and southern Mexico, but variations abound throughout the country.