Health
Running with Rolla's Kimi Reed
Rolla native Kimi Reed placed eighth in the Boston Marathon in April and is set to compete in the Olympic Trials for the second time in 2020. She shares her tips for running like a pro.
By Ren Bishop
Sep 2018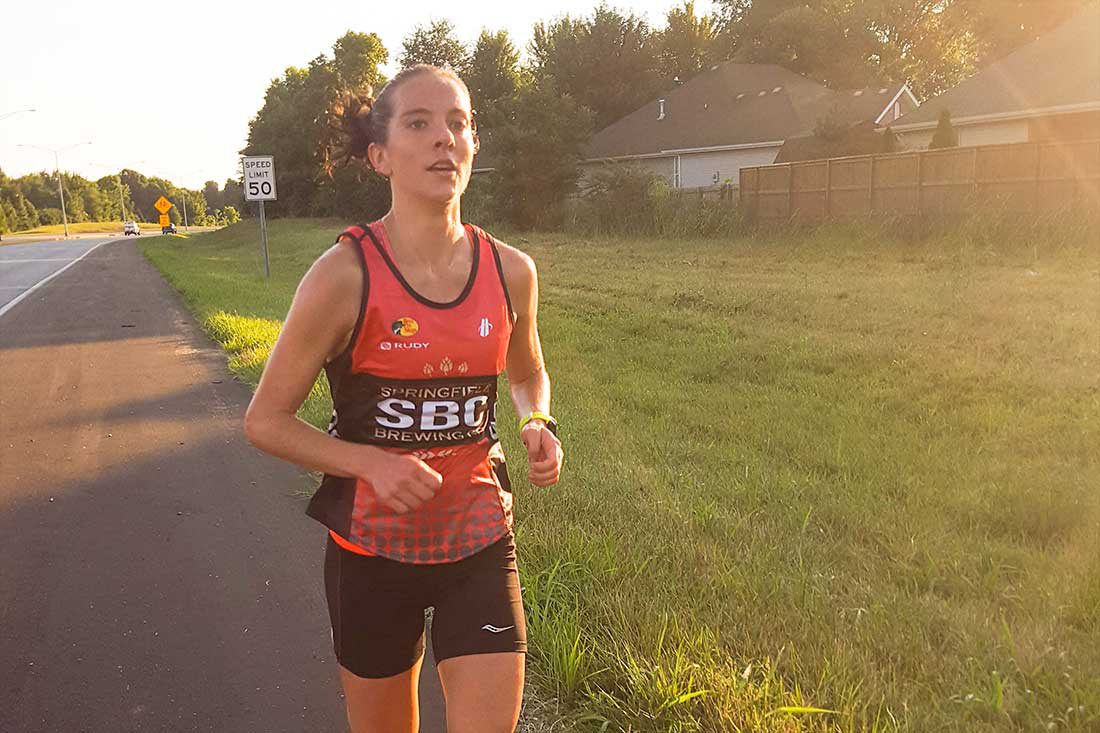 In eighth grade, Kimi Reed ran the fastest mile in her physical education class. "I had just started with multiple sports, but I was nothing special," Reed says. "Turns out I was good at running. My parents got me into track, and they wanted me to try cross-country in the fall. I didn't want to because it was a lot longer than a track race, but I'm really glad I did." Reed kept running through high school and then became a college athlete at Missouri Southern State University, competing in runs all around the country. 

But she didn't stop after college. Not long after graduating, Reed ran her first marathon. She was 22 and in great shape. But despite years as a competitive athlete, she discovered she was unprepared for the physical and mental beast that is the marathon. "It was really humbling and a lot harder than I thought it was going to be," she says. "It was three more years before I did my second marathon. And at that point, I knew I could do it, and I could be good at it."
Now, Reed is great at marathons. In the five years since her first race, she has competed in and placed in the top 10 in marathons all across the country. She won the 2017 Bass Pro Shops Conservation Marathon with a time of 2:52:44, qualifying her for the 2018 Boston Marathon, the most prestigious marathon race in the world. This April in Boston, Reed exceeded her own expectations by placing in the top 10, despite treacherous weather.

Her medals, awards and personal records (1:14:43 for half-marathon, 2:38:19 marathon) make her an elite runner, and earned her a place at the Olympic Trials in 2020. Not surprisingly, Reed is always preparing for her next race, and runs up to 80 miles a week. That makes her our expert on running in Springfield. With years of experience under her belt, here are her top tips for going the distance


6 Top Running Tips from Kimi Reed
Start Slow
The biggest mistake most rookie runners make is increasing their miles too fast. Start slowly by mastering just one mile and then the next week, add only 10 percent additional distance to that run, she says. "People are prone to get injured when they increase their miles too quickly," says Reed, who works full-time as a physical therapist at Mercy. "The body still needs time to recover itself."
Find a Running Buddy
Reed's biggest tip for someone interested in running is to find a coach to develop a specific, individual plan for you to be successful. Kimi's husband, Marshall, is her personal running coach. He encourages and motivates her on each and every run to push just a little harder. "Find someone who is similar to your pace and meet up with them, or find a group you can run with," she says. "There's always going to be a mental struggle to get out there, but with that support, there's success. That's probably the most helpful to keep you accountable."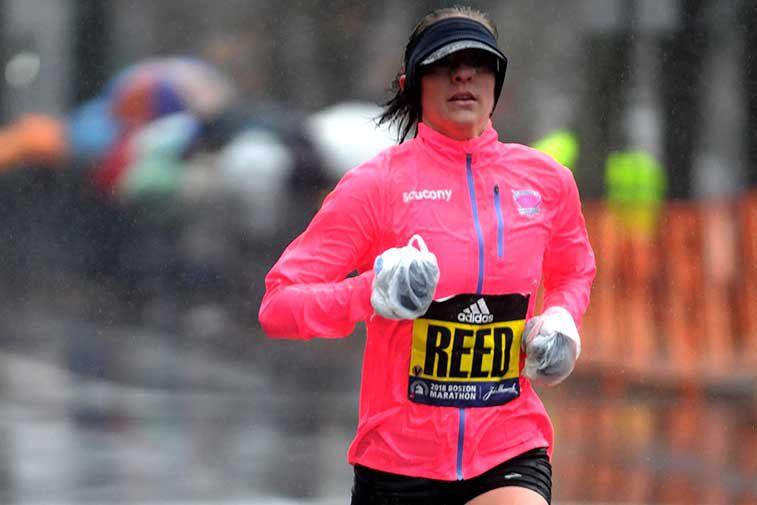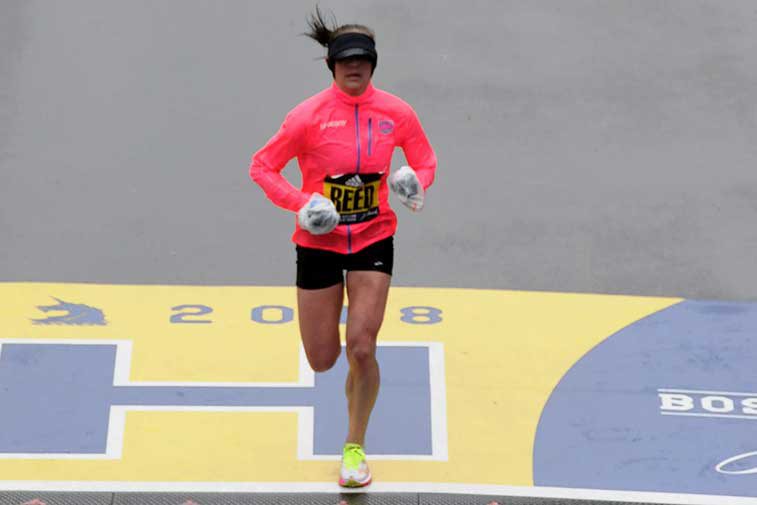 Photos courtesy Kimi Reed A Rolla native, Kimi Reed surprised even herself when she placed in the top 10 in the 2018 Boston Marathon.
Buy Great Shoes
Yes, good quality running shoes are expensive. But even if you're just starting out, they're worth the investment, Reed says. "A good pair of running shoes is worth it when you start running," she says. "A good pair of shoes will keep you healthy. If your feet or shins are hurting when you're running, you're not going to stay with it."
Run on Soft Surfaces
Find a place with little traffic and plenty of soft surfaces, like gravel and tracks, where you can push yourself. Kimi and Marshall, who also competed in the Boston Marathon this April, love to run on local trails in the early morning. Their favorite is the Frisco Highline Trail. "We love to work out on not busy trails because we don't have to worry about stopping for cars and ruining our pace."
Take Care of Your Body
Reed's next run is always in the back of her mind. Whether it's what she ate for lunch or how much sleep she got last night, she's always thinking about how her actions will impact her next run. Eating healthful, natural foods and getting plenty of sleep fuel the body and make running easier, she says. Your body will thank you. "I'll try to wake up maybe an hour before a long run and eat half a bagel and a banana. Everybody's got something they like, but the basics are carbs and bananas before [a run] and a protein and carb right after a run."
Write Your Goals Down
Reed sees her running goals daily. They're on a notecard on her bathroom mirror, serving as a reminder of her running schedule when she wakes up at 4:30 a.m. on Tuesdays. "It's just a reminder for me when I have a bad run or I'm exhausted, why I'm doing what I'm doing," she says. "There's a reason for it."