Arts & Culture
Performing Arts in Springfield
From performances by the Springfield Ballet to ballads performed by the Springfield Symphony Orchestra, the local performing arts scene in Springfield is lively year-round.
by Lucie Amberg
Sep 2023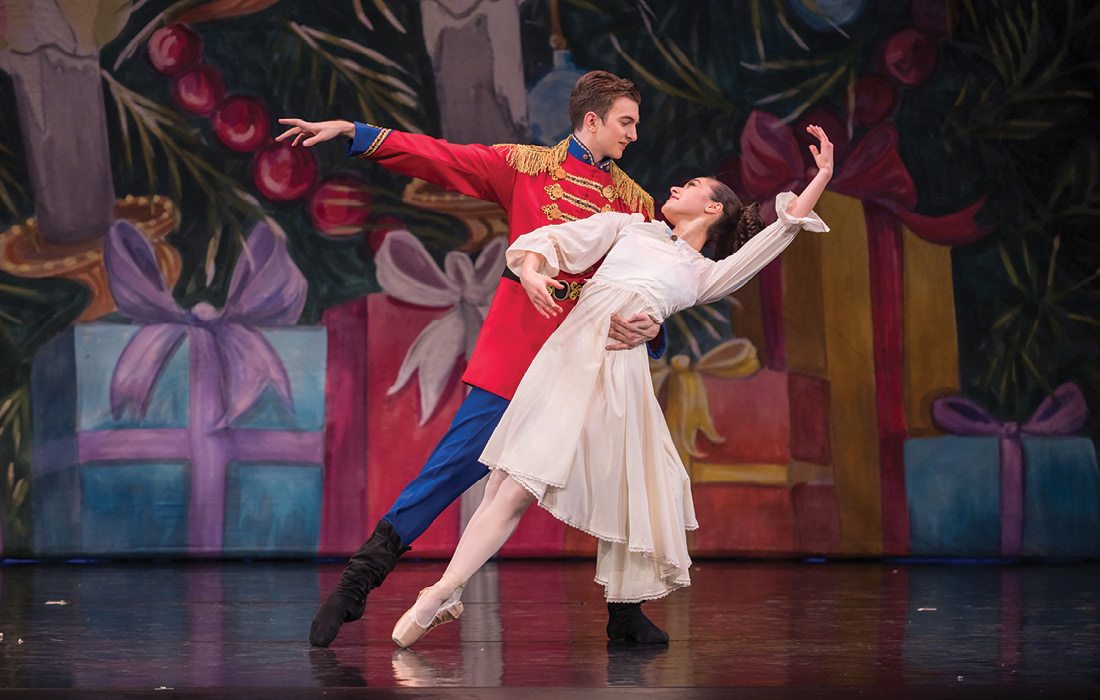 Springfield Ballet
As Springfield Ballet pirouettes its way toward a milestone anniversary, we sat down with Executive Director Abigail Lind to find out why she says the beloved organization has "never been this strong."
417 Magazine: Springfield Ballet turns 50 in 2026. How does it feel to approach this anniversary?
Abigail Lind: Yes, we were founded in the fall of 1976, and—through fires and multiple locations— it's a dream to be able to say that we're here and able to serve the community to this capacity. Springfield Ballet has never been this strong, and it's because of our community. We wouldn't be able to thrive like this without our "art neighbors." Collaboration is not only a pillar in our mission, but one of our driving forces.
417: What are some examples of that collaboration?
A.L.: This past year, we were able to be in all of Springfield Public Schools' elementary schools through Dance Chance [which provides free dance instruction to children at Title I schools]. We have been a recipient of grant assistance from the Missouri Arts Council, and if it weren't for their support, we wouldn't be able to reach as many kids. Dance Chance is taught by the same teachers who teach our classes at our school, which follows a pre-professional curriculum. So there's no loss of educational value. It's the same teachers.
Last production season, we were able to work with the Landers Theatre and bring The Wizard of Oz to life. We had our largest spring cast to date: 116 dancers. That included one adult, who played Auntie Em. Everyone else was 21 and under. In a show with such a large cast and multiple scenes, we realized that if we kept pulling in backdrops to fly in, we'd lose our staging space. For example, the opening scene of The Wizard of Oz begins in Kansas. You have the farmhouse and the chickens surrounded by dancers filing in as well as the classic characters we all know, Dorothy and Toto of course! You also have tumbleweeds, a tornado, someone riding a bicycle, and you still need room for the dancers to tell the story through ballet on stage. With traditional scene elements, it wouldn't be possible in the same way for us. So we collaborated with Springfield Little Theatre (SLT) and the Landers Theatre to use digital projections. It was really fun to dive into it with [SLT Technical Director] Jamie Bower, who customized the digital projection based on our staging. He made it all work based on the animation times Maria Hall [associate artistic director of Springfield Ballet] sent him and the staging provided by Artistic Director Ashley Paige Romines and our production team. Through all of that collaboration, their dream came to be, and it was a beautiful production.
417: Will you continue staging productions with digital projections?
A.L.: It's something we're definitely going to keep in mind. Live art is constantly changing, and we want to stay with it. We want to set our students up for whatever they choose to do. If it's live theater, that's great, and if it's something else, we're giving them exposure to a full range of experiences, helping them become well-rounded thinkers. It also helps with our ease of production. In class, we regularly teach our dancers to work smarter, not harder. [We ask,] "Why would you work so hard to get across the floor when you could do it more efficiently with the right technique?" So that's what we're going to do for our future productions.
417: What do you most want people to know about Springfield Ballet?
A.L.: One of the conversations I've had is that people feel like they don't understand ballet. It's hard to follow the story because there's no dialogue. The beautiful thing with ballet and art is that the story gets to be whatever you want and need it to be. If you're looking to dive deeper into who you are as a person, go watch a ballet. It will tell a story that might be very different to you than it is to the person sitting next to you. And after you watch it, go have a conversation about it. See what you find out about yourself and someone else—that's what art is about. Ballet is just another opportunity to get to know yourself and the people around you.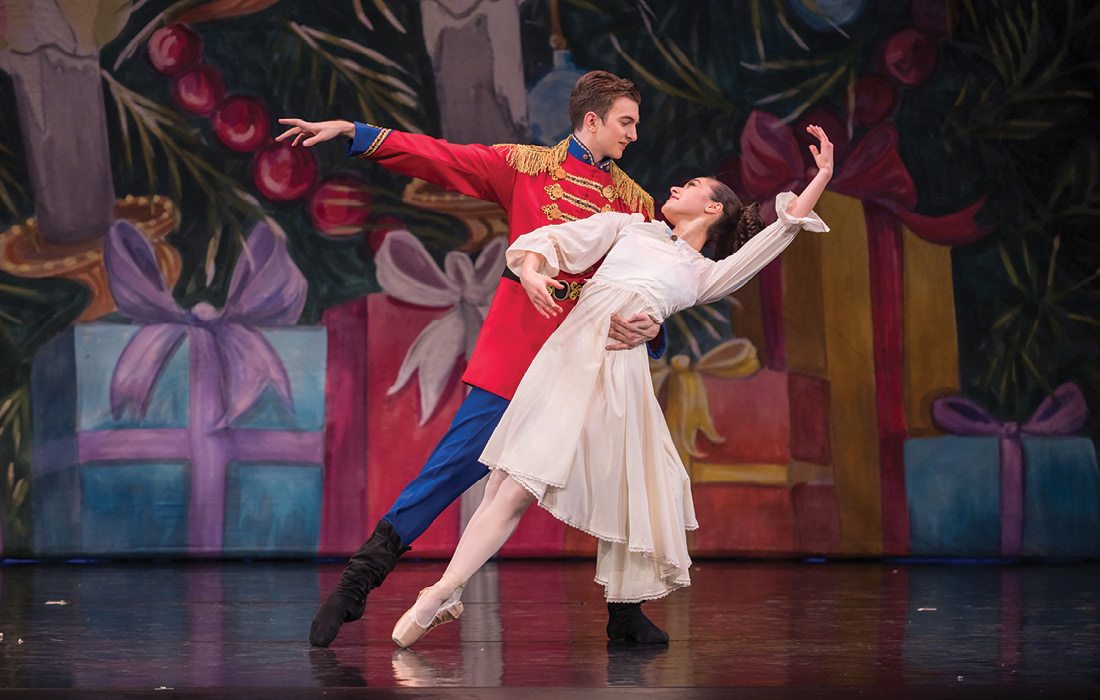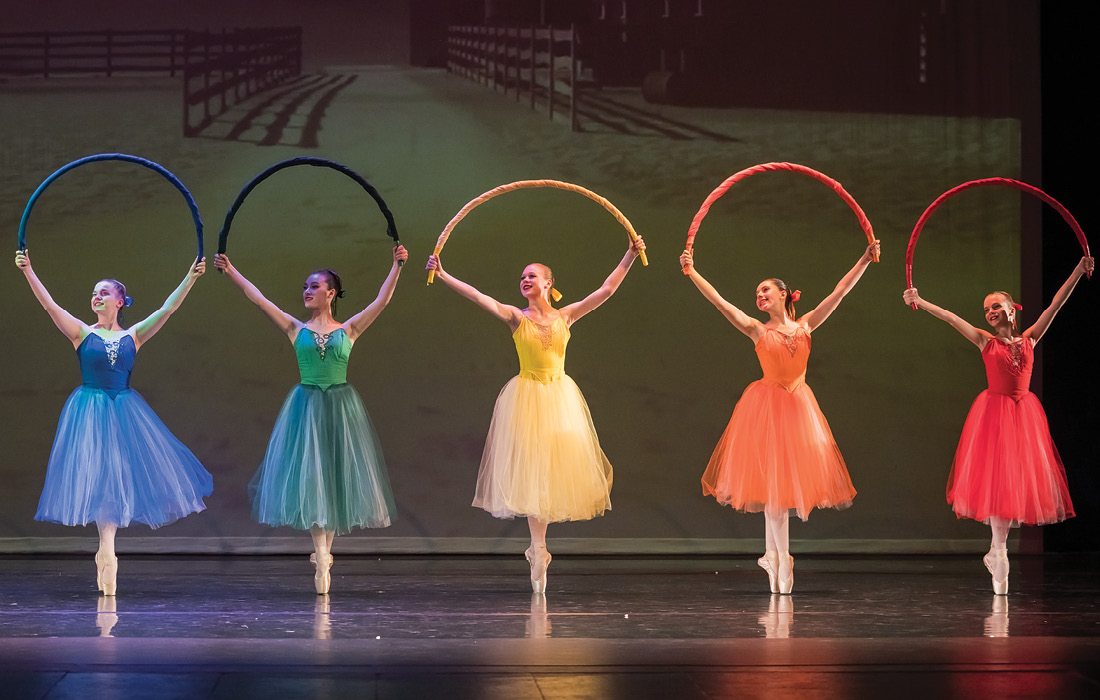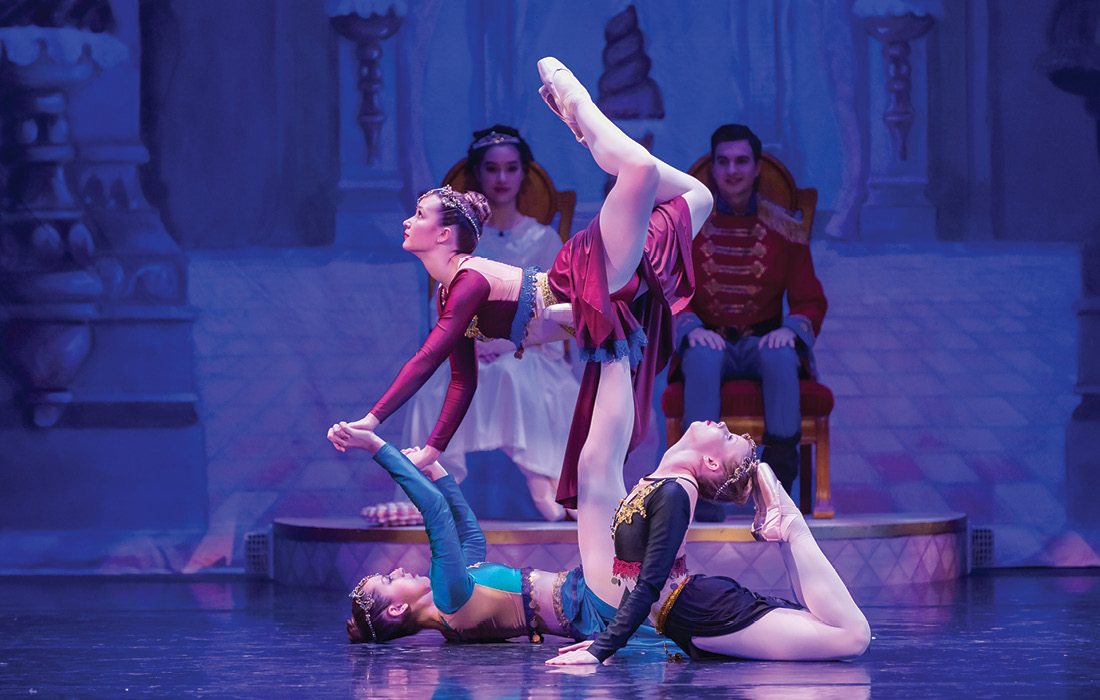 Photos by Miles Boyer "Springfield Ballet has never been this strong, and it's because of our community."—Abigail Lind, Executive Director of Springfield Ballet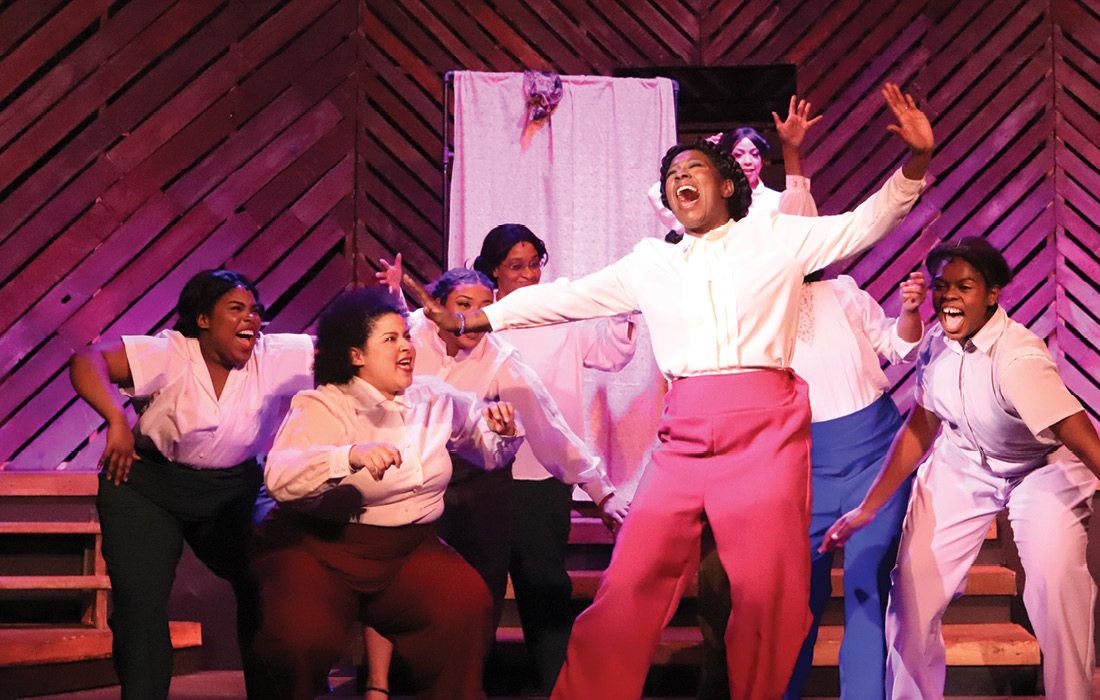 Mosaic Arts Collective
Mosaic Arts Collective is bringing powerful shows like The Color Purple, Moana and In the Heights to Springfield. We talked to one of its founders, Keegan Winfield, about its mission, history and vision.

Last February, Springfield's theater lovers found a new reason to applaud when Mosaic Arts Collective unveiled its first production, The Color Purple. Enthusiastic crowds turned out for the show, which was produced at the historic Fox Theatre in conjunction with Springfield Contemporary Theatre.
For some, it felt like this powerful, new force in Springfield's cultural scene had emerged overnight, but in reality, Mosaic's co-founders, Nki Calloway, Amanda Snead and Keegan Winfield, have deep connections. They all came up as theater kids in the Midwest. In 2022, they were all part of Small Umbrella Theatre Company's production of Once on this Island, and they began talking about how they'd felt growing up in predominantly white environments.
"In theater specifically, it felt like you were either being pushed aside or pushed into a specific box," Winfield says. "You could only go after certain kinds of roles or you were being denied access to certain shows based solely on the color of your skin."
And the thought of putting up The Color Purple, which calls for a sizable cast of Black performers? "There was this idea that we'd never be able to put on a show like this," Winfield says. "That there wasn't the talent available, that there wouldn't be people to come out and audition for it so that we could do the show properly." But Mosaic had no trouble casting the show. "We've found that there are a lot of artists out there who want to be involved, and they've felt like they didn't have a place to do it," Winfield says. "They're there, they're hungry, and they're ready to come out for it."
Following the success of The Color Purple, Mosaic put up another hit: Moana, in collaboration with Springfield Little Theatre's (SLT) education department. It's poised to achieve yet another milestone this winter when it produces In the Heights, its first mainstage SLT production at the Landers Theatre. To accompany the performance, Mosaic is planning an art exhibit featuring the work of Latino artists, which will be on display during the run of In the Heights.
It's an ambitious plan, and that's become part of Mosaic's brand. "The way I've gotten anything done in my life ever, is to just do it—have the idea, take a baby step forward, try to find people who have a similar vision and are willing to collaborate," Winfield says. "What's been so wonderful with Mosaic is that the arts community in Springfield is so collaborative. They're willing to lift you up."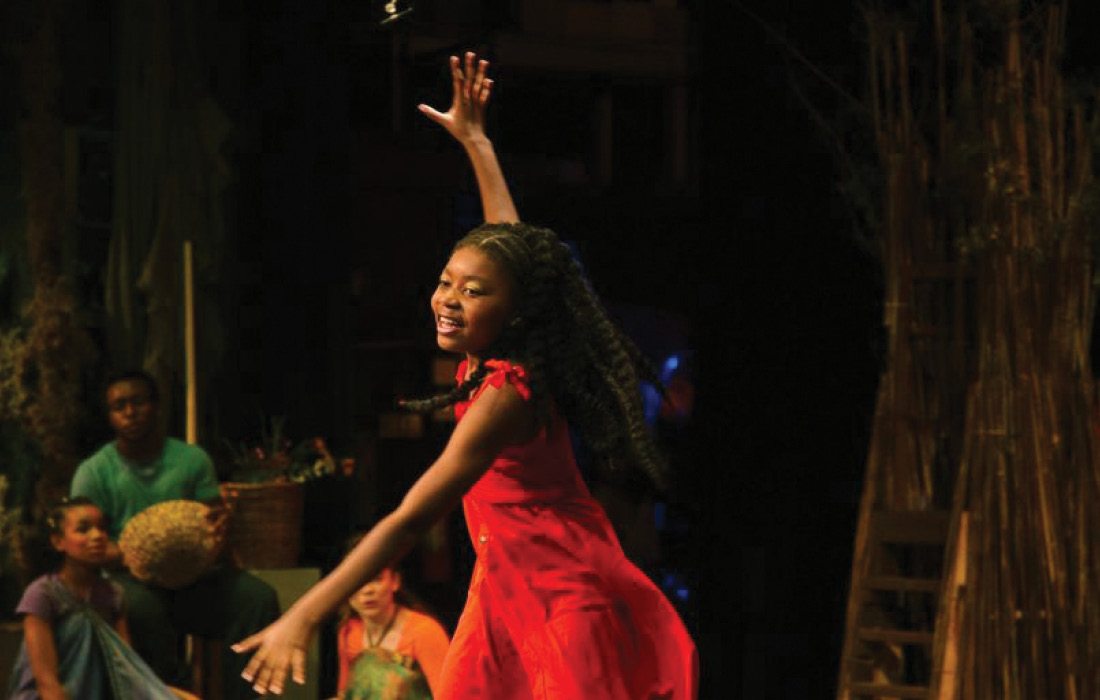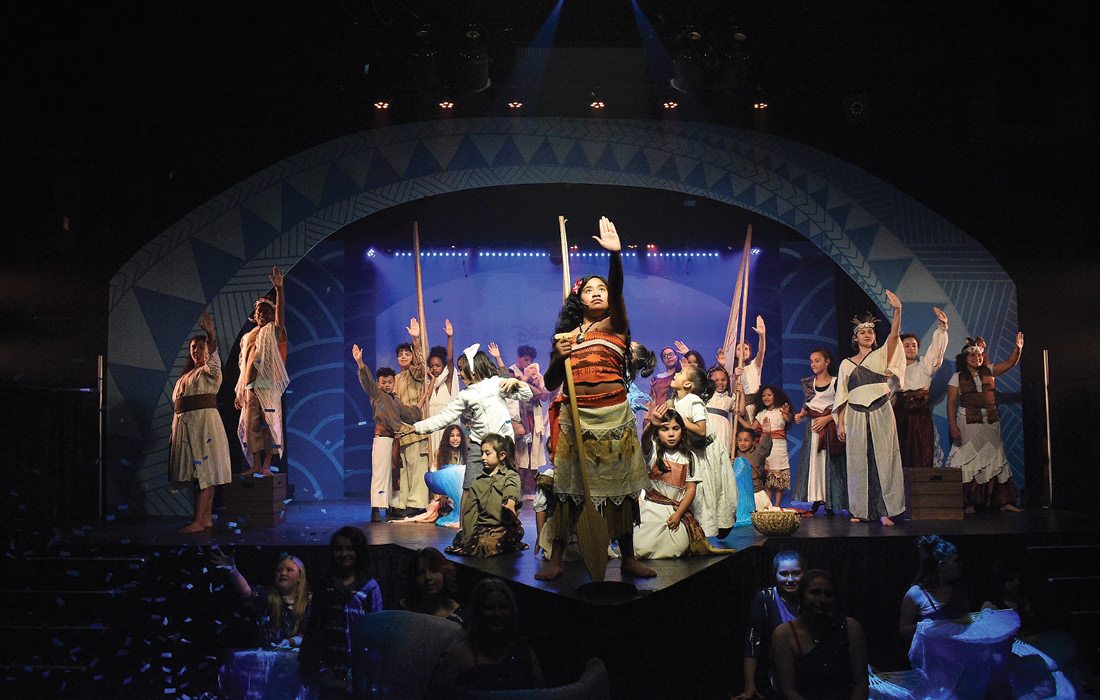 Photos courtesy Mosaic Arts Collective "What's been so wonderful with Mosaic is that the arts community in Springfield is so collaborative. They're willing to lift you up."—Keegan Winfield, co-founder of Mosaic Arts Collective.
Springfield Symphony Orchestra
Springfield Symphony Orchestra's 2023–24 season is so exciting, it's called #FOMO ("Fear of Missing Out"). There are nine #FOMO programs, featuring evenings themed around water, romance, Italy—and even a Beatles tribute. On top of this, the Symphony will still host its popular Halloween and Christmas concerts.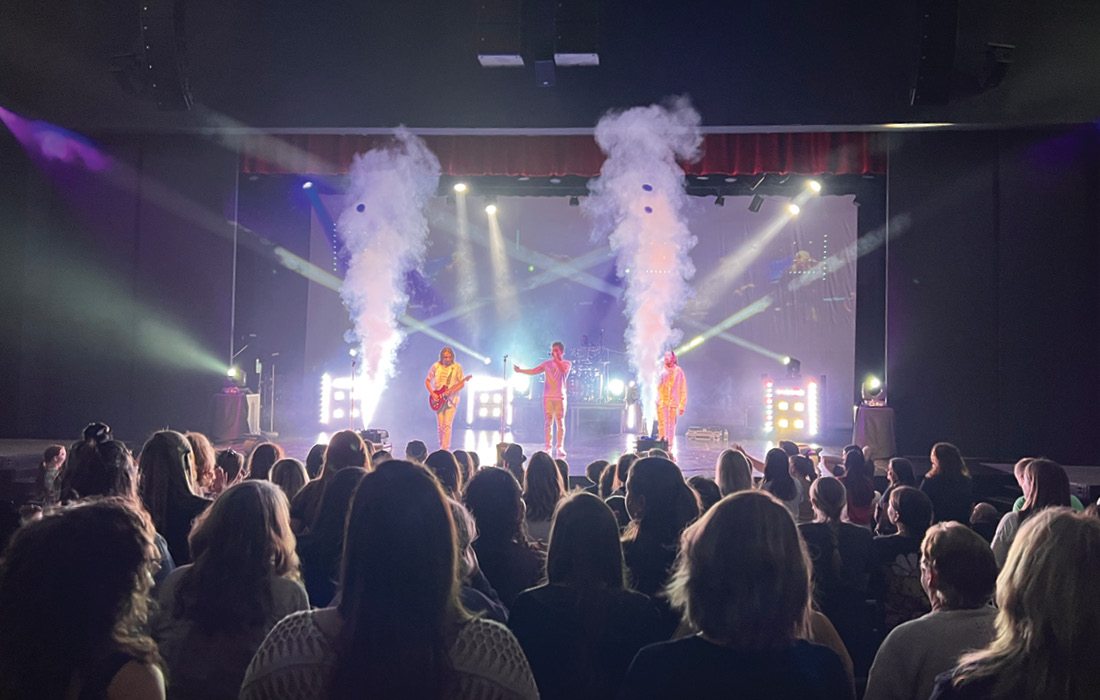 Aetos Center for the Performing Arts
In 2019, Nixa voters approved a ballot initiative to expand the school district's performing arts facilities. Early this year, the school district fulfilled its end of the deal by opening the state-of-the-art Aetos Center for the Performing Arts. Zac Rantz, chief communication officer for Nixa Public Schools, shares what it means for southwest Missouri's art scene.
417 Magazine: What would you like 417-landers to know about the Aetos Center?
Zac Rantz: It's the newest state-of-the-art facility that's bringing national acts to the region. While it was built for use in Nixa Public Schools—and you can come and see a lot of student performances and students get a great education—we're also bringing in national acts. Students get learning opportunities with these national acts by working stage crew and front of house.
417: Where did the idea for a facility like this originate?
Z.R.: When we build something, we always ask, "What else can we do?" We did that at our stadium and when we added the John Thomas School of Discovery magnet school. We started exploring what it would take to run a national venue. We visited and talked to other performing arts venues around the country, asking questions to see if it was a possibility.
417: What does it mean to have this facility?
Z.R.: The whole region benefits. That's great because the more we're able to keep tax dollars local, the better it is for our local economy. And when we bring people into this area, they can see all the things this area has to offer. We've already had people purchase tickets from eight different states, and we just had people from Canada purchase tickets to see a show. We have people coming from all over. So locals are benefiting because they don't have to go far to see these acts. Our students are benefiting because they're getting experience with professional performances, and the local economy is benefiting because we're bringing outside people in to see everything great here.
417: Other than attending performances, how can people get involved with Aetos?
Z.R.: The Aetos Guild is $100 per person per year. That gets you pre-sale access to all shows and Aetos swag, and you help support the mission. We're always looking for people to help us bring in shows through sponsorships which gives them a chance to interact with people visiting Aetos.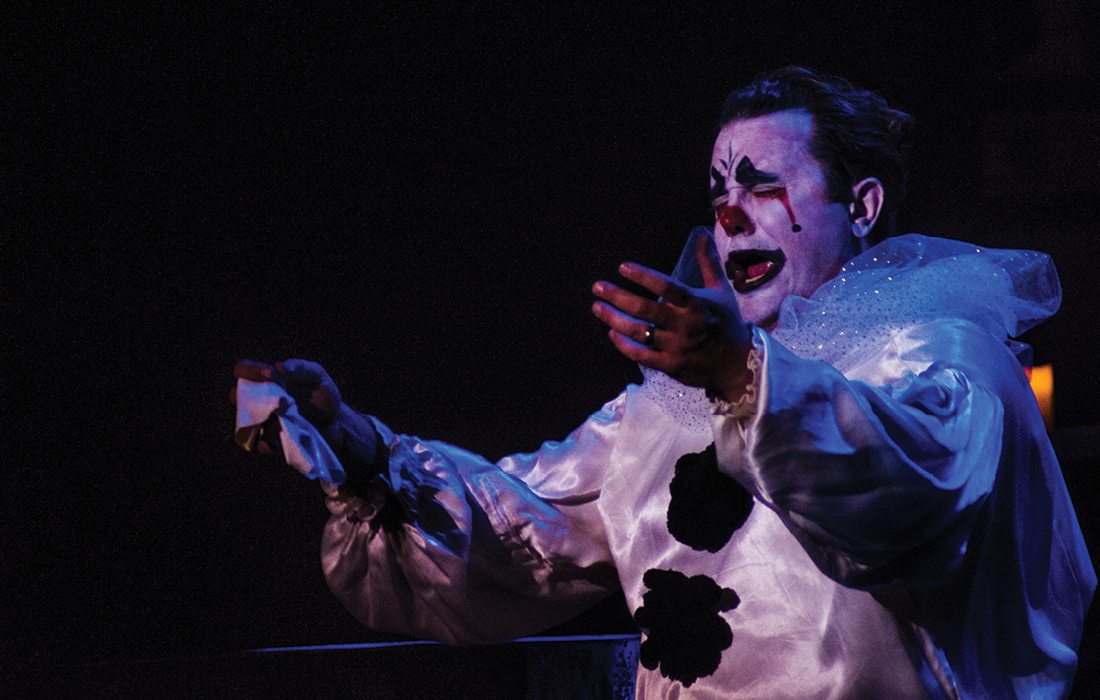 Ozark Lyric Opera
With more than four decades of history in Springfield, Ozarks Lyric Opera has entertained local audiences and sparked international careers. Ozarks Lyric Opera brings some of the biggest, most beautiful and stage-commanding voices to Springfield audiences through performances of both classic operas and unexpected offerings—presented in a grounded and accessible way. As Sean and Michael Spyres were growing up, singing was always a part of their lives. Their family often performed at weddings and funerals—so being musical came easily. But when they attended performances at Ozarks Lyric Opera (then called Springfield Regional Opera), they caught a glimpse of much bigger possibilities for their voices.

"Opera has voices that have to be capable of soaring without amplification," Sean says. "Ozarks Lyric Opera has always been there for us to perform in that way—to raise your voice above an entire orchestra and command a stage. It's always allowed us to do that, and it continues to be there for others."
If there hadn't been an opera here in Springfield, Sean says, the Spyres brothers might not have learned about this artform. This was pre-YouTube and long before the Metropolitan Opera and the Royal Opera House started streaming whole productions online. "All we had was our records," Sean says. "We found old Mario Lanza records that my mom had. We'd listen and say, 'I want to do that.'"
Sean and Michael finally got their chance when they were in high school and they were part of an opera chorus. From there, both brothers pursued music at the college level. Sean ultimately earned a master's degree in opera, while Michael left school to start his singing career. They both performed in Europe. Sean returned to Springfield to start a family, and Michael stayed. He continues to perform in the world's biggest opera centers, including Rome, Milan, Berlin and Paris.
"Looking at my brother who's performed all over the world, we would not have had that opportunity if we hadn't seen shows at the Landers—if we hadn't been given opportunities when we were in high school to sing in our first opera chorus," Sean says.
So when a leadership transition at Ozarks Lyric Opera created opportunities for both Spyres brothers to serve, they didn't hesitate. Michael became the artistic director—a role that allows him to have a big impact in southwest Missouri while still performing internationally—and Sean stepped into the role of business and operations director.
Sean knows that—despite his organization's four-decade history in the Ozarks—people sometimes think of opera as elitist, intimidating, even exclusive. So he keeps things grounded with a steady mix of famous favorites and unexpected offerings. For example, last season featured both Don Giovanni and Sweet Louisa, an original Gothic horror opera by 417-land's own Katie Kring. And this season, audiences have the chance to hear work by Beethoven and Tom Waits. It's exciting programming that should make for memorable experiences, but ultimately, Sean says the opera's mission is simple.
"We bring beauty," he says.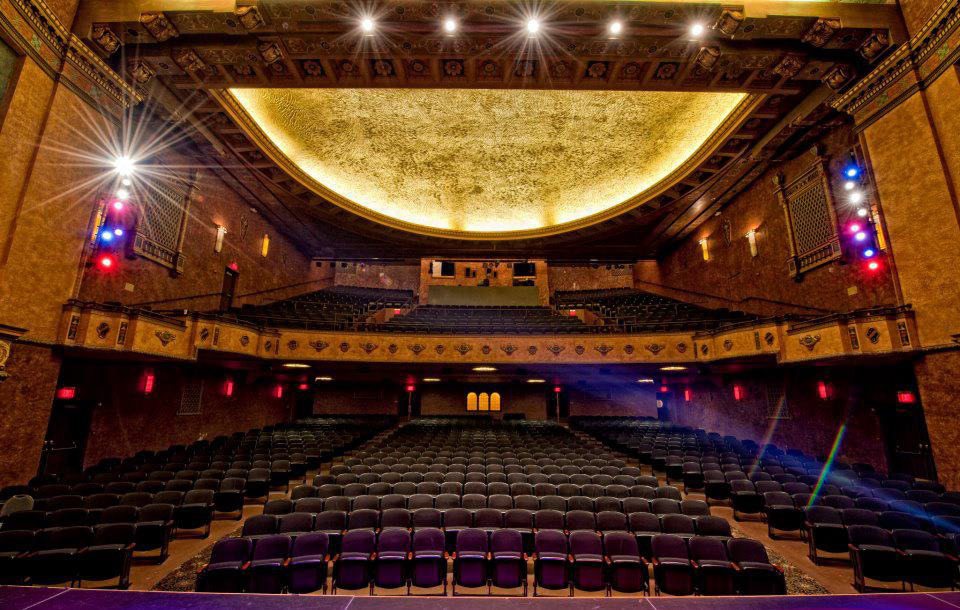 Gillioz Center for Arts and Entertainment
The Gillioz offers a wealth of movies, musical acts and experiences all year long. The one we most look forward to—year after year? The annual Imagine concert, which takes place on the first Saturday of December. Imagine celebrates the life and work of John Lennon and the Beatles, with Springfield's bands covering all the songs you know by heart. 
Springfield Little Theatre
417-landers have come to depend on Springfield Little Theatre for a quality night out—as well as a source of meaningful arts education for kids through many efforts including the Springfield Little Theatre Arts Academy partnership with Springfield Public Schools. This season's mainstage shows feature plenty of crowd pleasing productions on the mainstage of the Landers Theatre, including a Springfield favorite: The Play That Goes Wrong.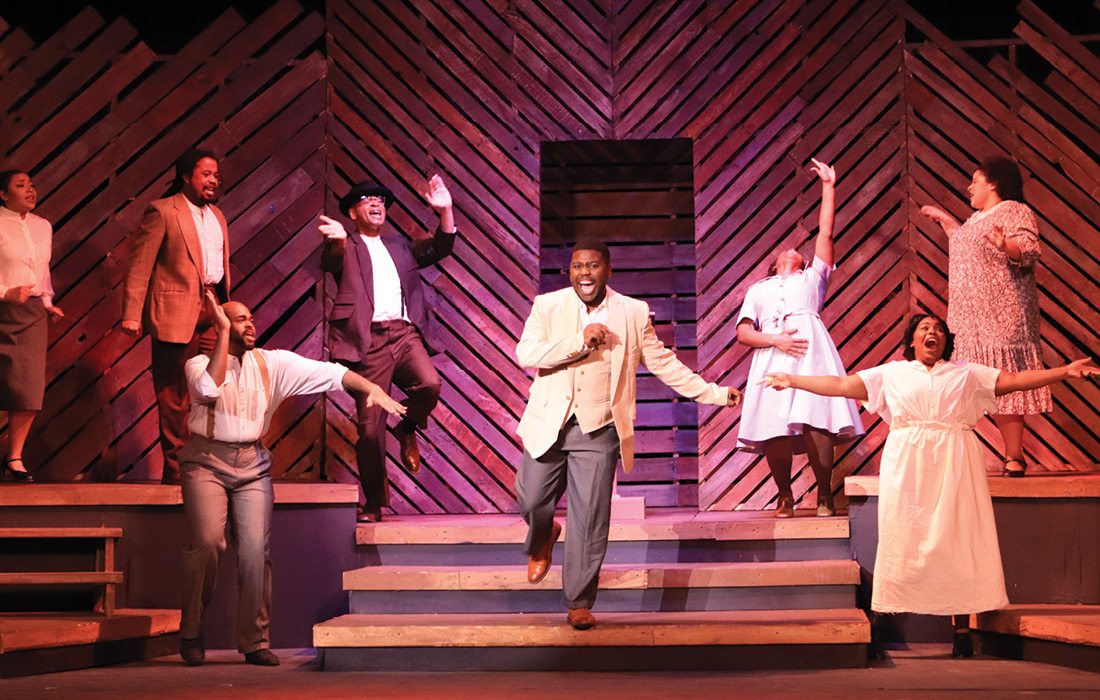 Springfield Contemporary Theatre
Springfield Contemporary Theatre (SCT) is known for thought-provoking programming. It often highlights stories about people from groups that are underrepresented in our region and social issues that are particularly relevant in Springfield. Since SCT's first production in 1995, it's had multiple homes, including the Vandivort Center Theatre and SCT's Center Stage at Wilhoit Plaza.
SCT recently became the first resident company of the historic Fox Theatre on Park Central Square. The partnership developed when SCT reached out about renting the Fox for a single production and the History Museum on the Square, which manages the Fox, proposed a longer-term arrangement. SCT's first production at the Fox was The Color Purple, produced in collaboration with Mosaic Arts Collective.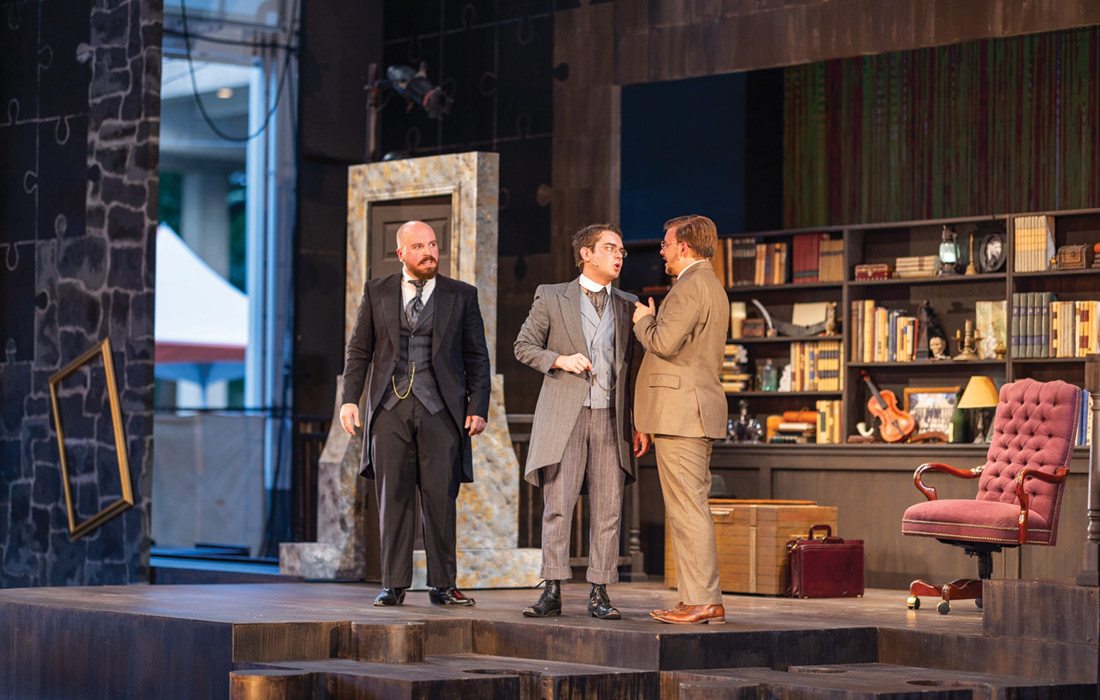 Tent Theatre/John Goodman Amphitheatre
This summer, Missouri State University's Tent Theatre welcomed enthusiastic crowds to its new home, the John Goodman Amphitheatre. In November, we'll learn what shows will be part of Tent's season next summer. And if you just can't wait to enjoy theater under the stars, we've got good news. Since the Goodman Amphitheatre is a permanent structure, Missouri State is planning nine months of programming for the space. Starting September 28, you can catch Shakespeare in Love there.
Broadway at Hammons Hall
Every year, 417-landers get served up a selection of Broadway hits, courtesy of the Great Southern Bank Broadway Season at Hammons Hall for the Performing Arts. (Last spring, when Hamilton graced the Hammons stage, more than 30,000 of us were in the room where it happened.) The upcoming season offers plenty of thrills as well, with crowd-pleasers like Jesus Christ Superstar and Shrek The Musical on the program.
Blue Room Comedy Club
Sometimes, you really need to laugh. Blue Room Comedy Club is here for you with a stacked lineup of comedians. Especially since moving into its welcoming, new space on West College Street, Blue Room's booking has been on fire—with big names like Tim Meadows, Jon Lovitz and Eddie Griffin. Expect even more laughs this fall and winter.