Health
Why We Love Goat Milk Soap From Windwood Farm
When we heard about Windwood Farm, an Ozark-based family business creating farm-fresh goat milk skincare products, we got the (soap) dish on what it's all about.
By Haley Phillips
Oct 2019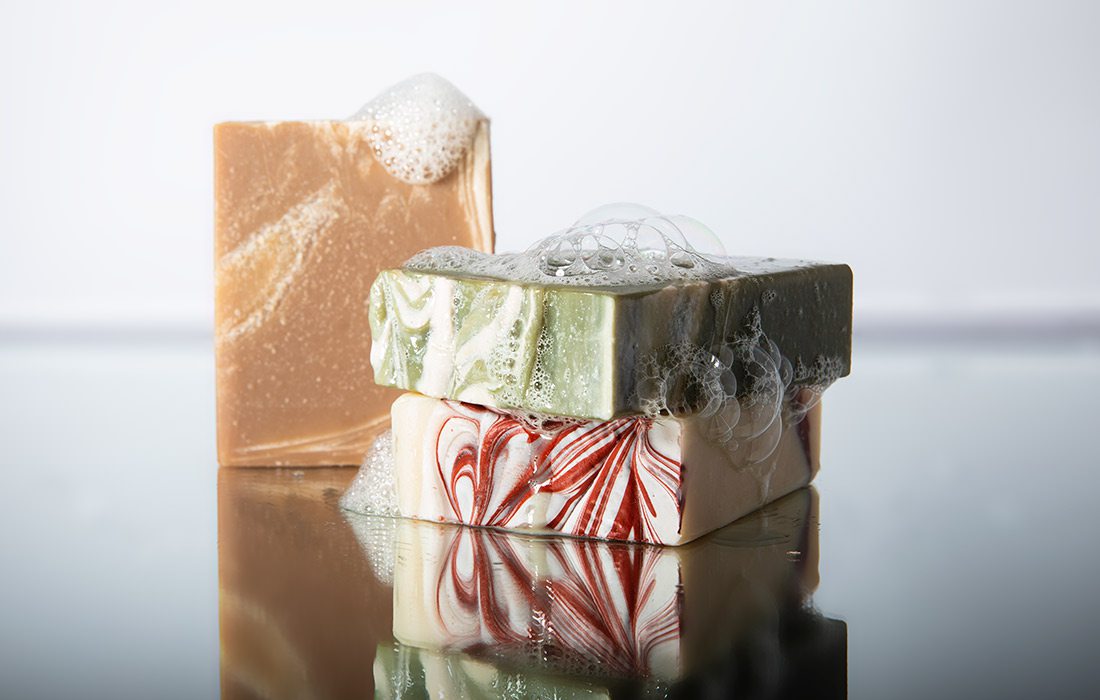 Started in 1990, Windwood Farm was created by Wayne and Deb Malas, who began making soap to remedy their granddaughter's sensitive skin. In 2011, they began selling their soaps at the farmers market in Springfield and later grew the company into retail stores with help from their son. 

It wasn't until early 2018 that the couple had a pivotal conversation about the business's future with their UPS driver, Kenny Glossip. "They mentioned they were looking to sell Windwood Farm so they could travel," says Kenny's wife, Jen Glossip, who also works full-time at United HealthCare. "Kenny relayed this information to me and the kids, and we started what would end up being months of family discussions, lists, and back and forth decisions," says Jen. For the Glossips, it was important that the whole family be involved in the final decision, and since day one in August of 2018, it's been a family business. "We work a lot of nights and weekends as a family but we really enjoy the time together," Jen says.
To produce a hydrating and nourishing soap, each batch is made with fresh, raw goat milk from a local herd of humanely raised Saanen dairy goats. Goat milk contains minerals like selenium and is loaded with vitamins like vitamin A, which is vital in keeping skin firm and healthy. "Many of our customers report improvements with their acne, eczema and other skin conditions," Jen says. Offering 25 scents in soap and 11 scents in lotion, the family stays busy creating thousands of bars each week to keep up with the demand. For now, the business only sells soap and lotion, but the Glossips have plans to expand their product line over the next year. "It has been such a fun and rewarding adventure so far," Jen says. "We can't wait to see what the future holds!"
Want to experience the healing of goat milk–based products for yourself?
Find Windwood Farm at windwoodfarmgoatmilksoap.com to check out the full listing of local and national retail locations, or purchase from their site to have silky smooth goodness delivered straight to your door.