Life
This Isn't Chad the Dad's First Rodeo
Chad Harris, aka Chad (the Dad) answers questions about navigating life in 417-land—from a dad's perspective.
By Chad Harris
Sep 2019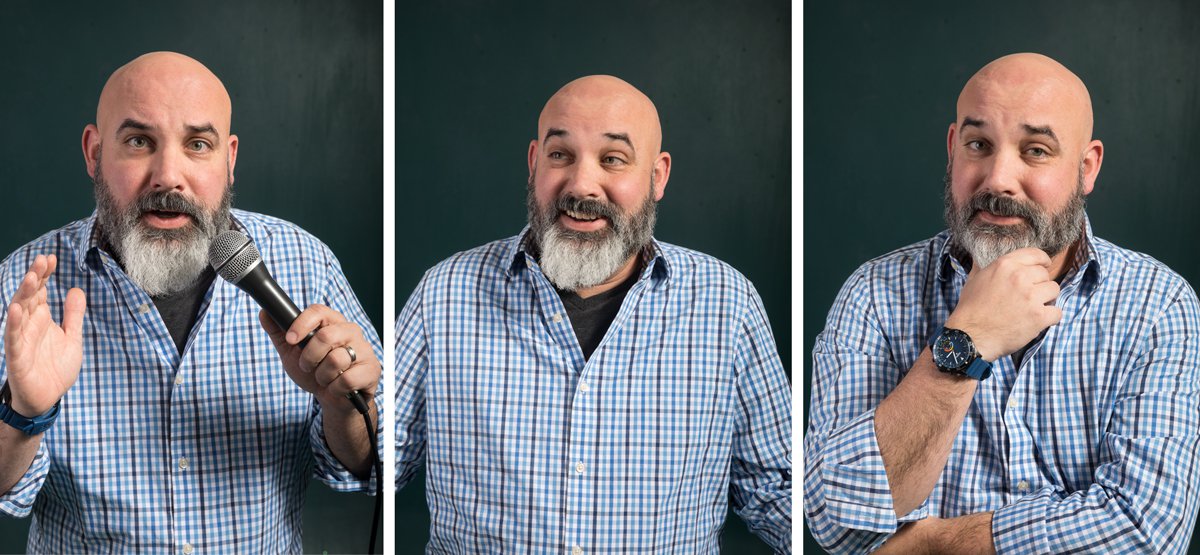 Playing horsey is exhausting, help.  
Lemme guess. It started as a one-off novelty gesture to prove to your kids that you're cool and fun. Well, you really stepped in it this time, cowpoke. All you can do is make this rodeo season a little more comfortable. Find a heavily carpeted area, add some throw pillows to the arena as hay bales and for the love of joints, find some knee pads. Challenge your kid to stay on for 8 seconds. If you can get them off your back (safely) within that time frame, you win. If you can't, see how long they can hold on. Wear 'em out. To up the ante, have a friend dress up in rodeo clown makeup and hide in a barrel, and totally smash them. While you're in this phase of life, I'd suggest taking them to Springfield MO's premier buckin' event: the PFI Professional Bull Riders Invitational. 

Do eyeballs get bigger as you grow up?
This is a kid question asked to an adult, but I didn't know the answer until I Googled it. Turns out, yes, eyeballs grow. Now try explaining this to a child: Babies have less skin available to cover the eyes, which makes eyes appear larger in babies. As humans grow, the body produces more skin, which jams up into folds around the eyeballs, causing the lids to droop and create an appearance of a smaller eyeball. But don't let that skin mirage fool you—eyeballs do grow up to 8 or 9 millimeters wide! 


Chad (the Dad) realizes it takes a village to raise a child. He maintains you should raise your own damn kids to make the world a better place—have fun, but don't mess it up for the rest of us. Send questions to standup@chadthedadharris.com C(TD) is not a parenting expert and claims not to provide helpful advice.