Life
Fall into Autumn with Festivals Galore
Enjoy the perfect autumn day in and around Springfield, MO with fall festivals for the whole family.
By Breanna Porter
Sep 2019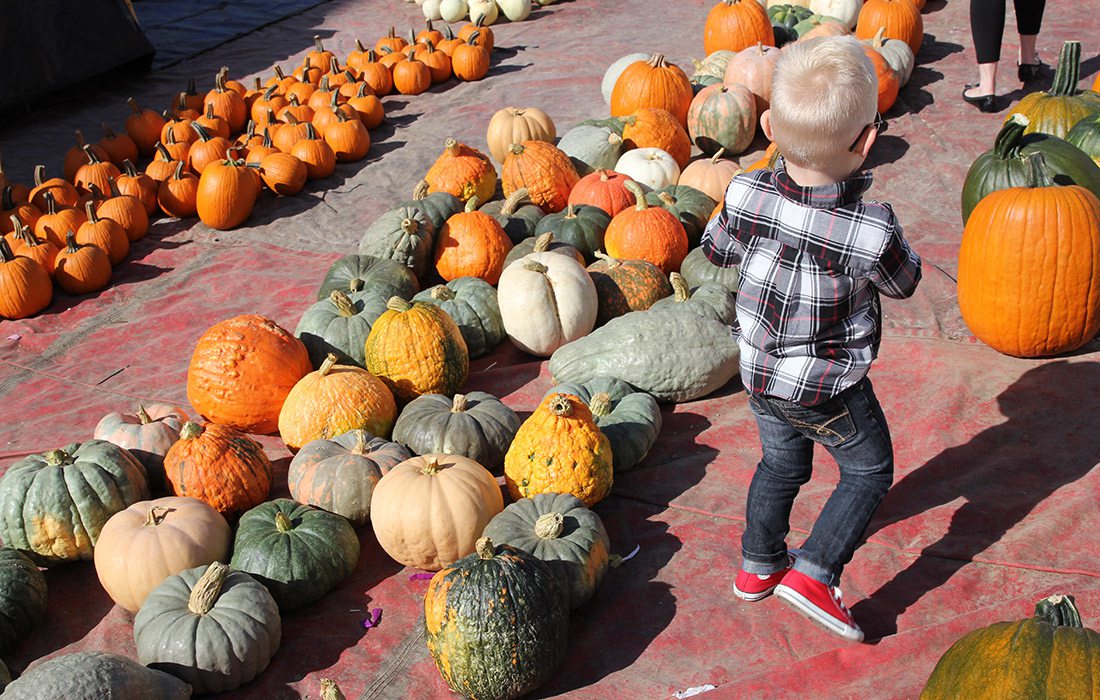 Country Days
September 7, Bolivar
Come for: Fresh kettle corn
Stay for: Gather with family and friends at the annual Country Days festival complete with traditional fall activities. Vendors fill the square with fun crafts, art displays, fresh treats and so much more. Register for the photography or cupcake contests and enjoy the classic car show and live entertainment from local bands. Admission is free.
Japanese Fall Festival
September 7—9, Springfield
Come for: Mizumoto folk dancers
Stay for: Konnichiwa! Celebrate Japanese culture at the 23rd annual Japanese Fall Festival in the Mizumoto Japanese Stroll Gardens. The festival highlights Springfield's sister city, Isesaki. Enjoy Minbuza folk dancers, a tea cafe and much more. Admission is $10 for adults and $3 for children 12 and younger. Call 417-864-1341.
Culturefest
September 14, Springfield
Come for: A world of flavor
Stay for: Celebrate ethnic diversity at the first city-wide CultureFest in Springfield. Travel the world on C-Street with food, a photo booth, vendors and live performances highlighting different cultures. Bring the whole family. 
Hootin an' Hollarin Festival

September 19—21, Gainesville
Come for: Square dancing
Stay for: Come one and all to the annual Hootin an Hollarin Festival. The weekend's festivities include a 5K walk or run, pageants, a pie eating contest, horseshoe throwing contest, parade, raffle and additional family-friendly activities. For more information visit hootinanhollarin.com.
Ozarktoberfest
September 21, West Plains
Come for: Original brews
Stay for: Enjoy home-brewed beers at Ozarktoberfest plus food trucks, music, face painting and more. Proceeds benefit West Plains Boys and Girls Club. Vote for your favorite German-style beer with a cash donation.
Wilder Days
September 21, Mansfield
Come for: The fiddle contest
Stay for: Join the 46th annual Wilder Days at the Historic Laura Ingalls Wilder Home and Museum. Local vendors, volunteers, artisans and restaurants gather together to show some good ol' fashioned Midwestern hospitality and celebrate America's favorite pioneer girl in her hometown. Pa's fiddle even comes out of its case for the 6th Annual Fiddle Contest.
Cider Days on Historic Walnut Street
September 21—22, Springfield
Come for: Apple cider
Stay for: Embrace the first days of fall among historic, Victorian homes at the 22nd annual Cider Days celebration. The two-day festival features three performance stages, regional artists and vendors, games for the kids and, of course, apple cider. Admission is $4 for adults, and kids 10 and under are free.
Silver Dollar City's Harvest Festival
September 25—October 26, Branson
Come for: Pumpkin Nights
Stay for: Experience pumpkin spice funnel cake, lattes and more while riding roller coasters in the dark. This year the festival includes a new activity: Pumpkin Nights. After the sun goes down enjoy thousands of glowing pumpkins, dance in the pumpkin plaza and watch an artist carve pumpkin designs.
Pioneer Days
September 28, Mountain View
Come for: The flapjack breakfast
Stay for: Start Saturday out with a flapjack breakfast at 6:30 a.m. followed by the opening ceremonies at 8 a.m. Watch the antique wagon, tractor and car show and engage in a day packed full of family friendly activities including more than 100 food and crafts vendors and pioneer demonstrations. Call 417-934-2794 or visit the Mountain View website.

Ozark Arts and Crafts Show
October 4—6, Ozark
Come for: Engaging vendors
Stay for: Welcome to the 46th annual Ozark Arts & Crafts Show. Come to the beautiful Finley River Park for a weekend of fantastic food, vendors and fun for the whole family. Proceeds from the show benefit the Ozark Utopia Club and help children and families in need across 417-land.
Neosho Fall Festival
October 5–6, Neosho
Come For: The Newton County Historical Society and Neosho Arts Council's celebrations of local culture.
Stay For: History Alley featuring regional crafters, live music, and homesteading exhibits from the early days of Neosho. You can also find fine arts by regional artists, live music, arts demonstrations, a farmer's market, coaster car races and much more.
Apple Butter Makin' Days
October 11—13, Mount Vernon
Come for: Homemade apple butter
Stay for: Apple Butter Makin' Days holds true to its name with homemade apple butter cooked fresh each day. Participate in the multiple contests including pedal tractor races, apple pie eating, bubble gum chewing and more! Kettle corn, roasted peanuts and fall delicacies make this festival a foodie's dream. Get more fall ideas in our Ultimate Guide to Fall Fun in Springfield, MO.


MORE FALL EVENTS IN OCTOBER
Grab your beer stein—here's a roundup of where you can join in the fun this year. Prost!