Travel
Take a Trip to Kimmswick
Kimmswick is one of Missouri's best-kept secrets, boasting a winery, great dining options, fall festivals and even a Witches Night Out.
By Kate Duby
Oct 2021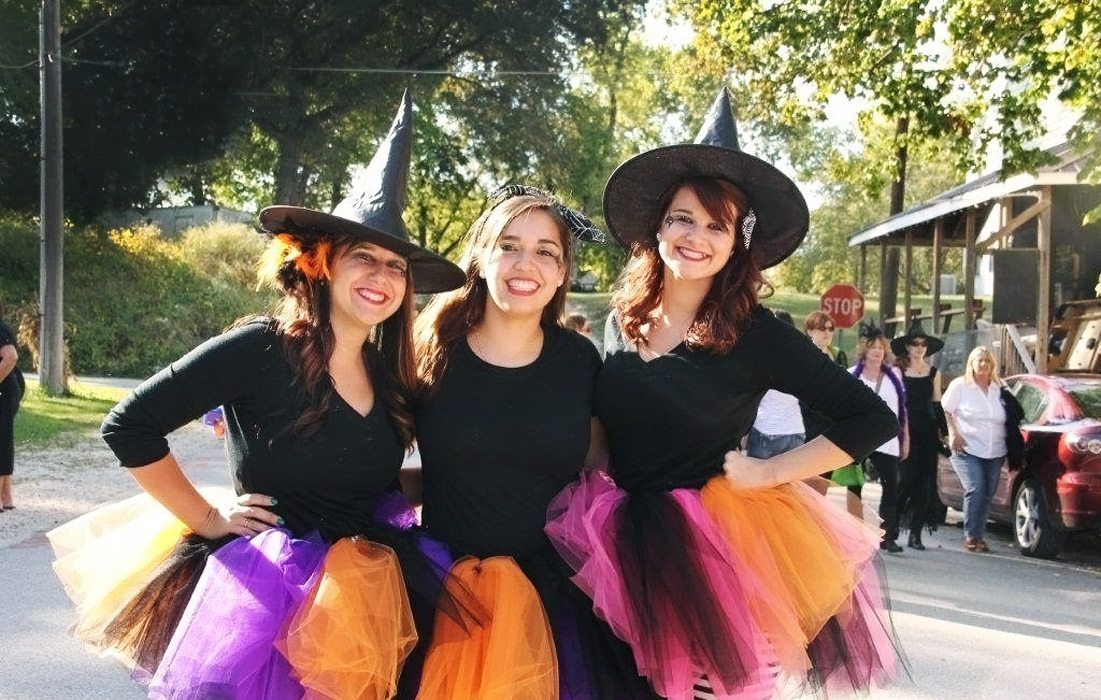 1. Kimmswick Witches Night Out
Maybe you're dying to channel your inner 1993 SJP, maybe you had a weird fixation on the Salem Witch Trials as a kid (no? Just me?), or maybe you just own a lot of black. Either way, what better way to commence spooky season than with your girlfriends at Witches Night Out? Ladies 21 and older, leave the men at home on October 9. Tickets and more information available here.

2. Apple Butter Festival  
Kimmswick shows up and shows out when it comes to fall festivities. The annual Apple Butter Festival is worth its own pilgrimage up I-44, but if you have other plans in the area on Halloween weekend, the festival deserves a stop along the way. From 10 a.m.–9 p.m. on October 30–31, enjoy live music and fare at Kimmswick's largest celebration of the year. Check out the website or more information.
3. Grab a Bite
The Blue Owl Bakery & Restaurant (6116 2nd St., Kimmswick) is the ultimate comfort-brunch destination. Whether you're looking for a classic country breakfast or a slice of the famous Levee High Apple Pie, the Blue Owl menu has all your cravings covered. If you're not sure what to order, try one of the specialty dishes––are the words "baked chicken salad pie" enough for you to scramble for your car keys, or should I keep going?
4. Take a Tour
Calling all Budweiser buffs: If you're loyal to the St. Lou brew, you've toured the Anheuser-Busch brewery a time or two. But just a half-hour drive south of the brewery, you'll find another Anheuser heirloom tucked away in Kimmswick. The historic Anheuser Museum and Estate (6000 Windsor Harbor Lane, Kimmswick) is the perfect spot to spend an afternoon touring the property and perusing the Anheuser library.
5. Wine Down
There's nothing like the warmth of Missouri chambourcin on a chilly fall day. Bundling up at home is always an option, but taking a trip to LaChance Winery (6035 Second Street, Kimmswick) sounds more fun, doesn't it? Cozy up with friends at LaChance, order a glass of one of their 18 signature wines and––seriously––try the House Burger.