Style
How to Wear Floral Patterns
Done right, this springtime classic is timeless. Done wrong? It's better left to your guestroom curtains. But with tips from local style experts, your wardrobe will be coming up roses.
By Lucie Amberg
Mar 2020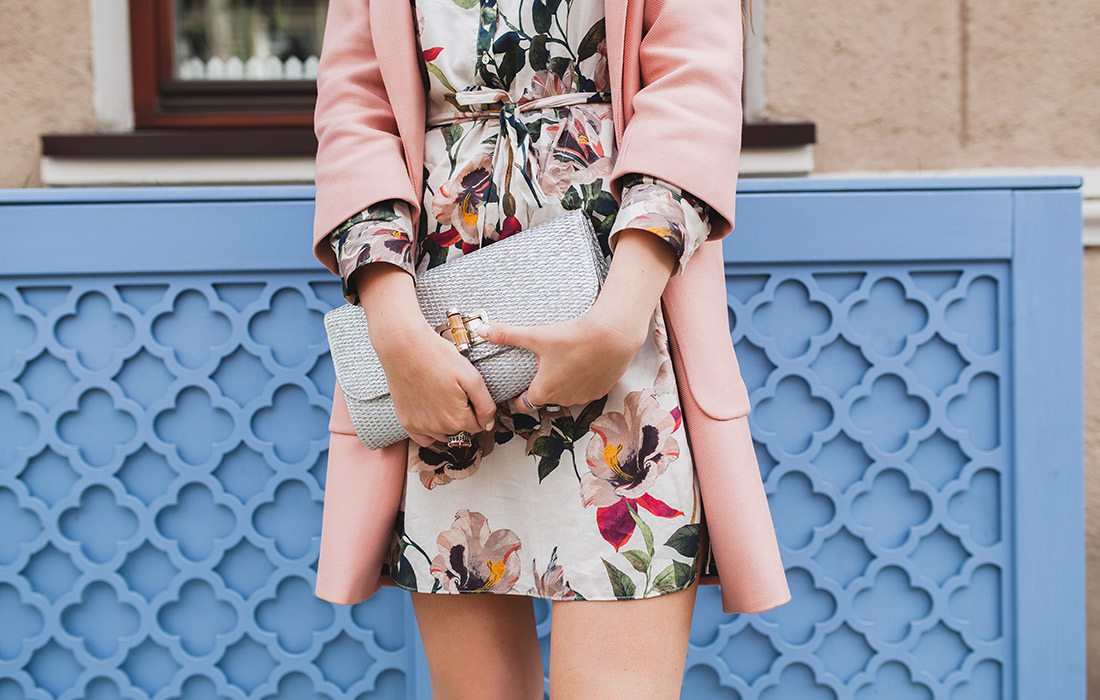 DON'T: Get Locked In
"Think about florals in unexpected colors. If you want to do something graphic, it can be in bold, bright shades."—Tammy Kirks, Harem & Co.
DO: Try it Out  
"Sometimes big patterns can seem overwhelming. You can bring it down a notch by wearing it [on] an accessory, like a scarf or shoe."—Dena Dill, Town & County 
DO: Mix it Up
"Mixing patterns can help you stand out. If you're wearing floral outerwear, pair it with a striped top to mix it up."—Dalton Cohen, Texas Soul Boutique 
DO: Add Some Edge 
"Contrast florals with edgy pieces. I love pairing florals with [apparel] that's distressed or pairing a floral shirt with a leather jacket. This gives it grown-up appeal."—Kalie Berry, MODERN Society
DON'T: Shy Away from a Statement
"Look for something bold and more geometric. Think of an art print, something very abstract, instead of doing something very precious."—T.K.
DO: Start Simple 
"If you're doing a floral top, wear it with a plain colored skirt to bring out the pop of color in the pattern."—D.C. 
DO: Take a Cue from Fifth Avenue
"If you want to do something feminine like a silk, floral blouse, pair it with a torn jean and a stiletto heel. That's very New York uptown cool."—T.K. 
DON'T: Be Afraid to Punch it Up a Bit
"If the colors in the floral are more subdued, add a pop of color with an accessory, such as a handbag or even your lipstick."— D.C. 
DO: Balance the Yin with Some Yang
"Mix it with something that reads a little masculine or tailored, like a pinstripe suit. That's a good way to make it modern."— T.K.
DO: Set Yourself Up for Success
"Choose patterns in colors you love. If the color looks good on you, the pattern will, too."—D.D. 
DON'T: Get Overwhelmed 
"If you're wearing a tunic that has a floral pattern, tone it down with a legging or neutral-colored pants."—D.D. 
DO: Consider the Placement
"With smaller prints, I prefer them on pants and skirts. If you like a bolder print, wearing it on top makes it the focal point of your outfit."—K.B. 
DO: Embrace Your Inner Artist 
"We're seeing watercolor florals. They look like they've been painted, and aren't as precise."—T.K. 
DON'T: Overthink it 
"As long as you choose something classic like a graphic or watercolor print, it will have staying power in your closet."—T.K.