Life
Shop for Southern Styles at Texas Soul Boutique in Ozark
A new boutique in Ozark features Texas soul and style with a bit of Ozarks flair mixed in.
By Ettie Berneking
Jul 2019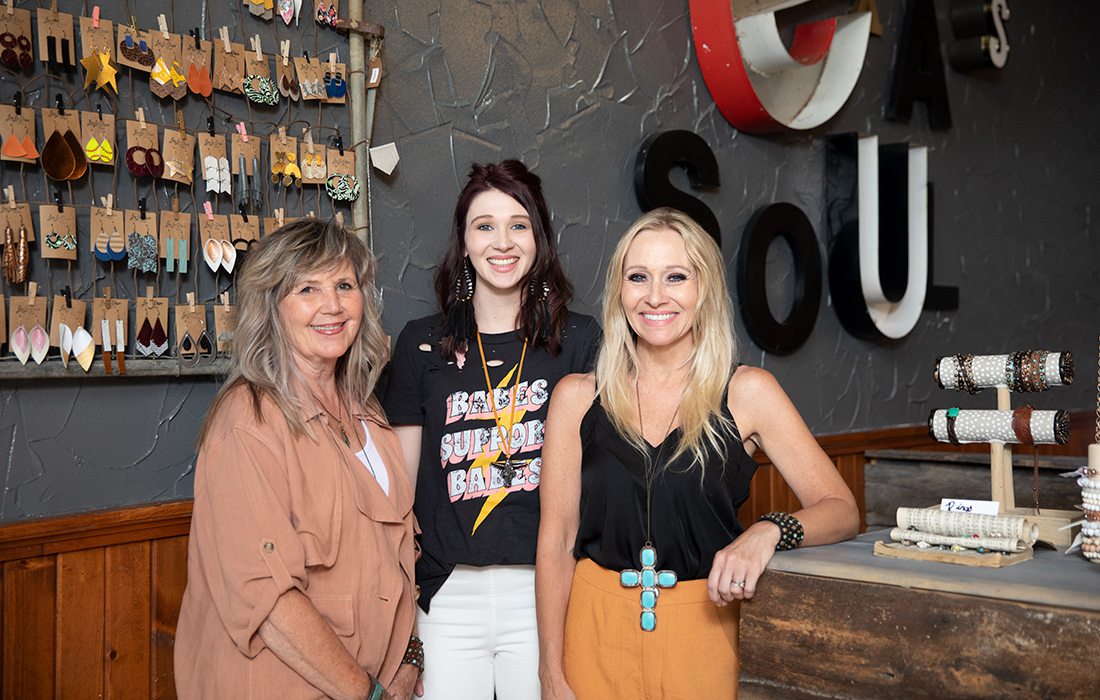 You won't find cowboy boots or rhinestones at Texas Soul Boutique, but you will find a certain Southern charm that's hard to resist. The women's clothing shop opened on Ozark's square last March, and Dalton Cohen is at the helm. Although the store itself is new, the idea for this business has been a long time coming.
Many shoppers are probably already familiar with Cohen and Texas Soul Boutique. Before moving into her own storefront, Cohen, her mom and her grandmother sold their handmade jewelry out of HuckaBella Boutique & Marketplace on Third Street. Cohen's necklaces are laced together with vintage and antique baubles and charms. Cohen's mom is also in the jewelry game, but the soldering iron is her tool of choice. "It's another level," Cohen says. "She has the goggles and sits at the kitchen table soldering sheet metal." The jewels are still some of the most popular items at the new storefront on Church Street, but the flea market creations are just the tip of the iceberg.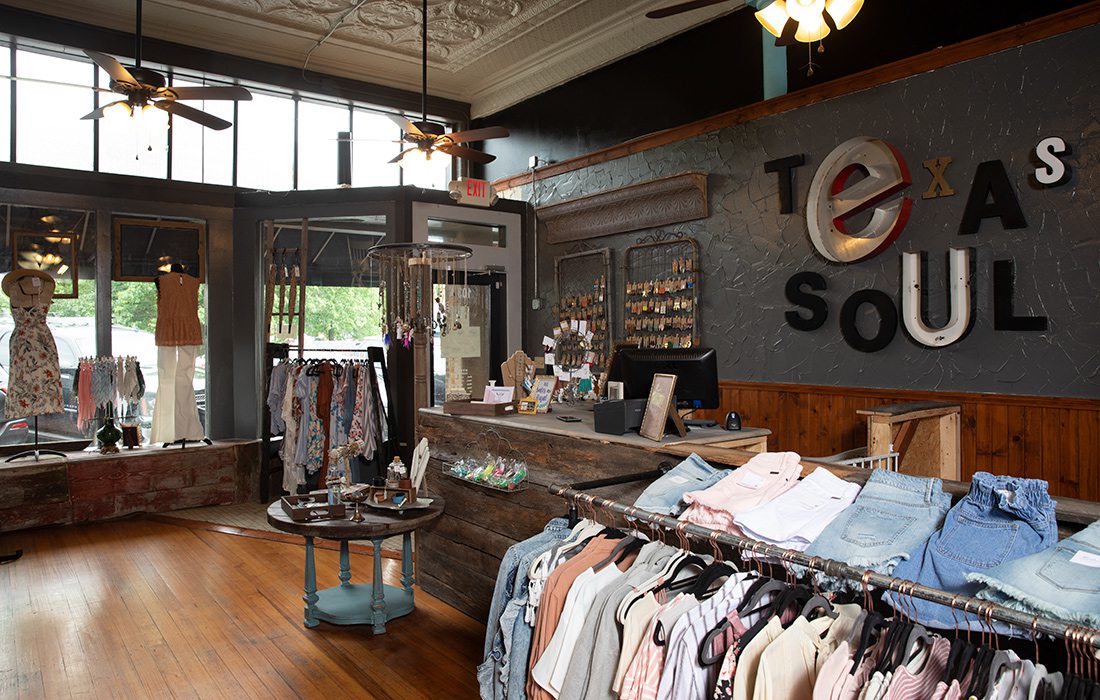 Cohen fills the store with women's clothing and accessories, but she's just one of nine vendors at Texas Soul Boutique. When she opened her own place—with the help of her jewelry-making family—she decided to share floorspace with other vendors. She put word out on social media, and eight vendors hopped on board. Cohen charges rent and a small commission, and shoppers get to reap the reward of a teasingly diverse inventory. There are maxi dresses, rompers, flare jeans, blouses, floral prints, leather earrings, casual sundresses, graphic tees—you name it. "Moms can come in with their teenage daughters, and they can both find something," Cohen says. There's even a baby section in the back with velvet flared pants and floral-print rompers—everything a stylish babe needs. As for prices, Cohen keeps things below $50. "I was a teacher," she says, "so I was always on a budget."
And if you're wondering, no, Cohen is not from Texas, but the family does vacation there a lot—especially when they're on the hunt for new flea market treasures. "We get asked that all the time," she says. "I wish. We live here, but our souls are in Texas, so this is my little piece of Texas."