Style
The Merry Moore Boutique
Faced with the challenge of building a wardrobe for both work and every day, Hayley Moore Valdez stepped up and created The Merry Moore boutique.
By Haley Phillips
Nov 01 2019 at 8 a.m.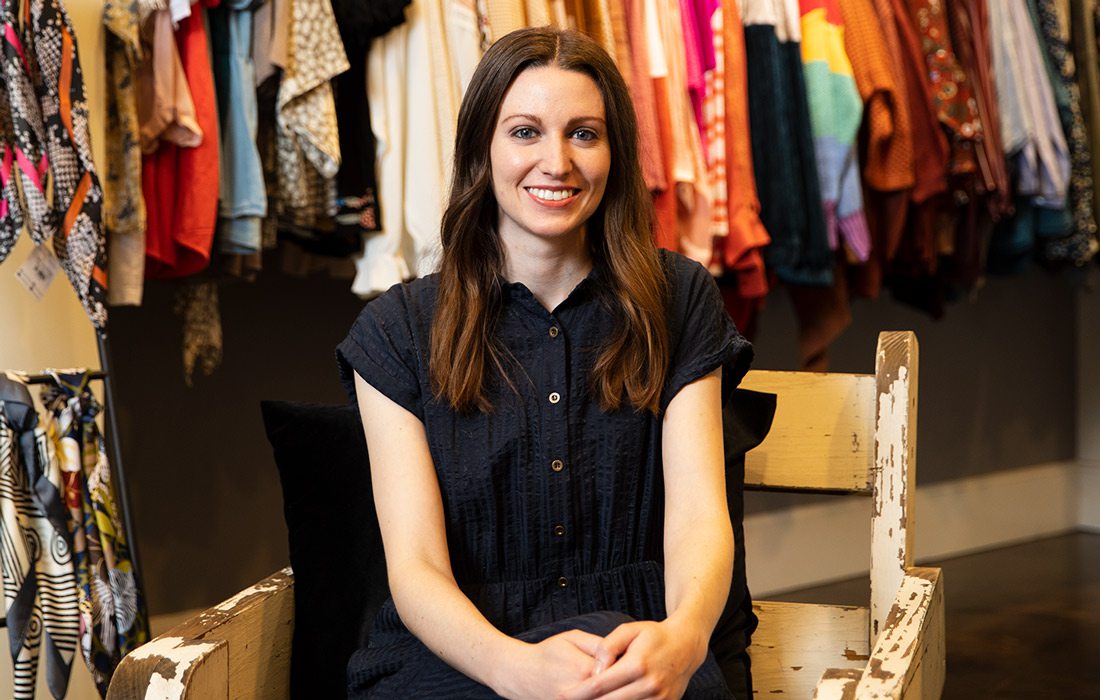 In 2017, Hayley Moore Valdez found herself at a crossroads. As a working woman managing a budget, Valdez struggled to find clothing that doubled for work and her personal life without sacrificing fashion. A lack of creativity in her full-time job had Valdez seeking other outlets, so the idea of an online boutique seemed like the perfect fit. The MSU graduate who majored in Fashion Merchandising and Design lived in Bentonville, Arkansas, and spent six years working in product development for a Better Homes and Gardens line and later worked for a vendor specializing in jewelry and hair accessories.
With plenty of experience to go off of, Valdez opened a boutique for working women searching for modest but fashionable wardrobe choices. "When I started working, I was focused on finding pieces I could wear to work but also during the evenings and weekends," Valdez says. "I didn't have a budget for different wardrobes, so it was important to choose items I could get the most wear out of." It's a value Valdez still implements in her pieces at The Merry Moore (400 E Walnut St Suite 120, Springfield, 417-844-0603).
Two years later, when Valdez first considered opening a storefront, Ella Weiss had just removed the last wedding dress from the shop and closed its doors. Seeing the perfect opportunity unfold, Valdez made her move. "I saw a void in downtown Springfield for more shops, and with several colleges and new hotels around it just seemed like the right fit," she says. In the store, you'll find everything from women's clothing, shoes, bags and jewelry to home decor and Hawaiian-made candles. "I'm obsessed with our candles," Valdez says. "My husband and I found the line when we were visiting Hawaii last fall, and [we] are the only place to carry them outside of Hawaii." You'll also find a few men's tees and ties among the racks, but just enough "to help distract them while you shop."
The name behind the boutique is a twist on her grandmother's name, Mary, and the actress Mary Tyler Moore. "I like the meaning of merry and hope everyone that shops at the store leaves feeling happier than when they came in," Valdez says. Moore is also Valdez's maiden name, and with only two girls in her family, she liked the idea of carrying on the family's name.