Travel
Take a Trip to Joplin, Missouri
Nearby Joplin, Missouri has a lot to offer, from public art to coffee, to savory eats and sweets.
by Jenna Murray, Katie Pollock Estes, Jamie Thomas
Nov 2023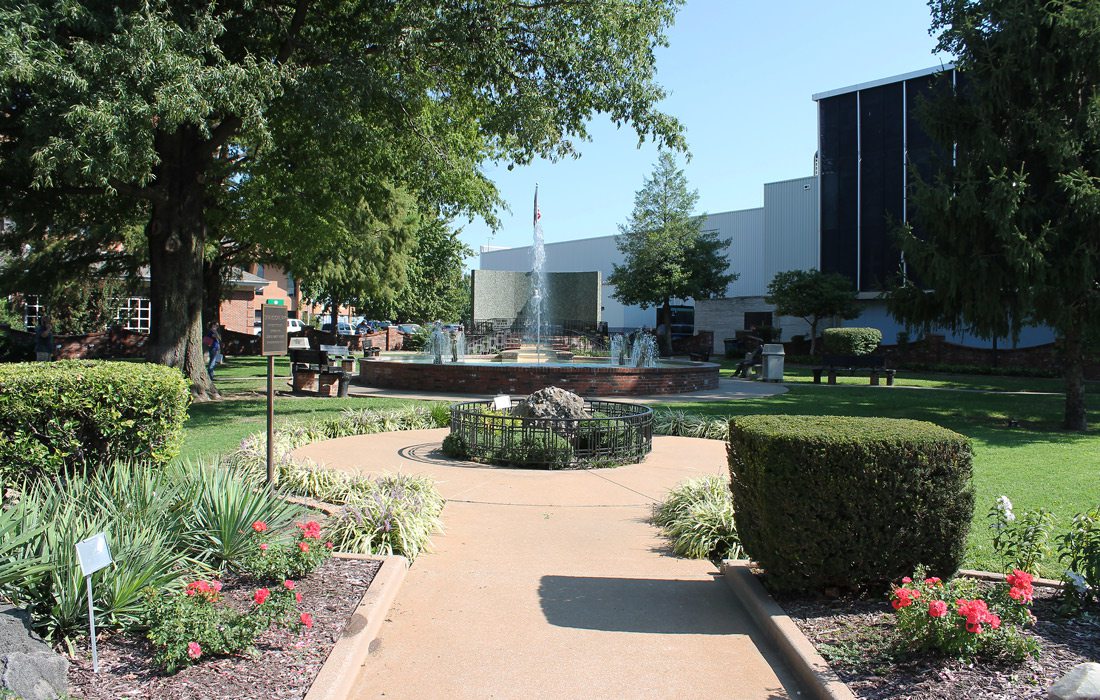 Get to Know Joplin, Missouri
417 Magazine is based in Springfield, but we love to celebrate all the fun things there are to do in every corner of 417-land, like the city of Joplin, Missouri. Located less than an hour and a half west of Springfield, this personality-filled town is both rich with history and ever-evolving. It was incorporated in 1873, is located along historic Route 66 (and has the retro neon signs and celebratory murals to show for it) and bears some fascinating lore. For example, did you know notorious burgling duo Bonnie and Clyde blew through in 1933?
Resiliency might be Joplin's No. 1 trait. It survived and bounced back from a devastating EF5 tornado in May 2011. Today, it's one of the best places in the region to visit for a day trip, thanks to a gorgeous waterfall, an excellent dining scene and more.
Read on, and we'll tell you how to plan a visit to Joplin to see its charm for yourself.

Shop Till You Drop
Enjoy a shopping spree in Joplin to find a wonderful array of treasures at these stores.
Written by Jenna Murray

Shop for Art
Local Color Art Gallery & Studio
1027 S. Main St., Joplin; 417-553-0835
What You'll Find: Discover interesting art at Local Color Art Gallery & Studio. This hotspot is for local artists showcasing their work and for customers looking to buy unique art.
Shop for Shoes
Sophie
3929 E. 7th St., Joplin; 417-782-6300
What You'll Find: Whether you need the perfect pair of sneakers or shiny gold heels for your next night out, Sophie has a wide selection of shoes and other fun accessories to choose from.
Shop for Your Home
Miss Daisy's Home & Decor Co.
2702 Richard Joseph Blvd., Joplin; 417-437-3060
What You'll Find: Ready to step up your interior design game? Miss Daisy's Home & Decor Co. is a one-stop shop for furniture, home decor, design services and a variety of gifts for different occasions.
Shop for Clothes
Lennon's Boutique
124 S. Joplin Ave., Joplin, 417-317-5540
What You'll Find: Opened by a mother-daughter duo, Lennon's Boutique was born from the owners' desires to bring current trends to the Joplin area. The shop sells sweaters, activewear, dresses, swimwear, shoes and accessories.
Play for a Day
Explore the hidden gems of Joplin. With this itinerary, you can discover what this city is all about!
Written by Jenna Murray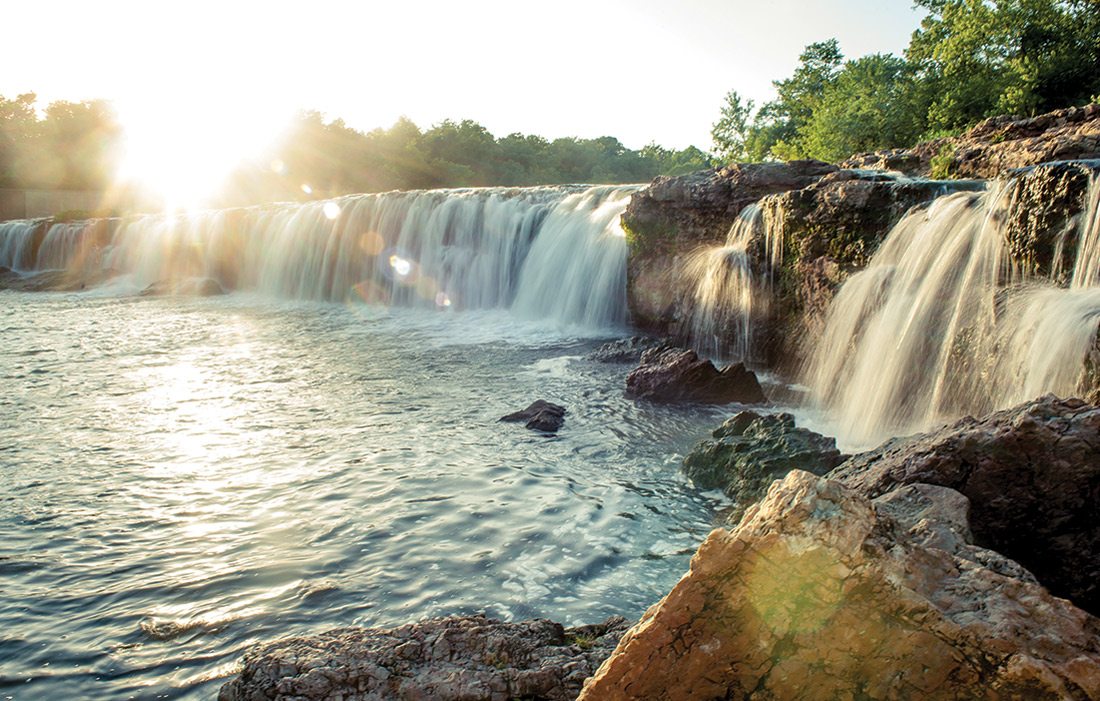 Early Morning: Visit Grand Falls
5685 Riverside Drive, Joplin
Start your perfect day by enjoying the fresh air and beautiful scenery at Grand Falls. Known as the largest continuously flowing natural waterfall in Missouri, Grand Falls is the perfect spot to relax and dip your toes in the water. Be sure to wear appropriate shoes for exploring!
Late Morning: Visit Joplin Empire Market
931 E. 4th St., Joplin
After taking in the beauty of Grand Falls, shop for local, fresh products at the Joplin Empire Market. From baked goods to fresh produce, the market hosts a variety of vendors and their products. The market is open every Saturday from 10 a.m. to 2 p.m. Curbside pickup is also available.
Afternoon: Stop for Photo Ops
Joplin Uplift Mural, 102 S. Main St., Joplin
Joplin City Hall, 602 S. Main St., Joplin
Take pictures in front of Joplin's wide selection of murals and public art to commemorate your perfect day. Start by visiting the Joplin Uplift Mural, only a two-minute drive from the Joplin Empire Market. This mural celebrates black history and the performing arts by featuring several prominent figures with a connection to Joplin. Next, take a short walk to Joplin's City Hall. Here you'll find many pieces of artwork to enjoy, including the Heartstrings of America mural and the Route 66 mural.
Evening: Head to Nearby Downstream Casino
69300 E. Nee Road, Quapaw, Oklahoma
After filling your camera roll with Joplin's art scene, spend the evening across the Oklahoma border at Downstream Casino. Located just 11 miles away from Joplin's City Hall, Downstream Casino offers casino games, live music and several restaurants and bars. If your fun-filled day exploring Joplin has you exhausted, the Downstream Casino also doubles as a hotel!
A Small City with Great Eats
If you're planning a day trip to Joplin, finding delicious places to eat will be the easiest part. From classic steakhouses that have been there forever to newer gastropub fare, there's something for every craving.
Written by Katie Pollock Estes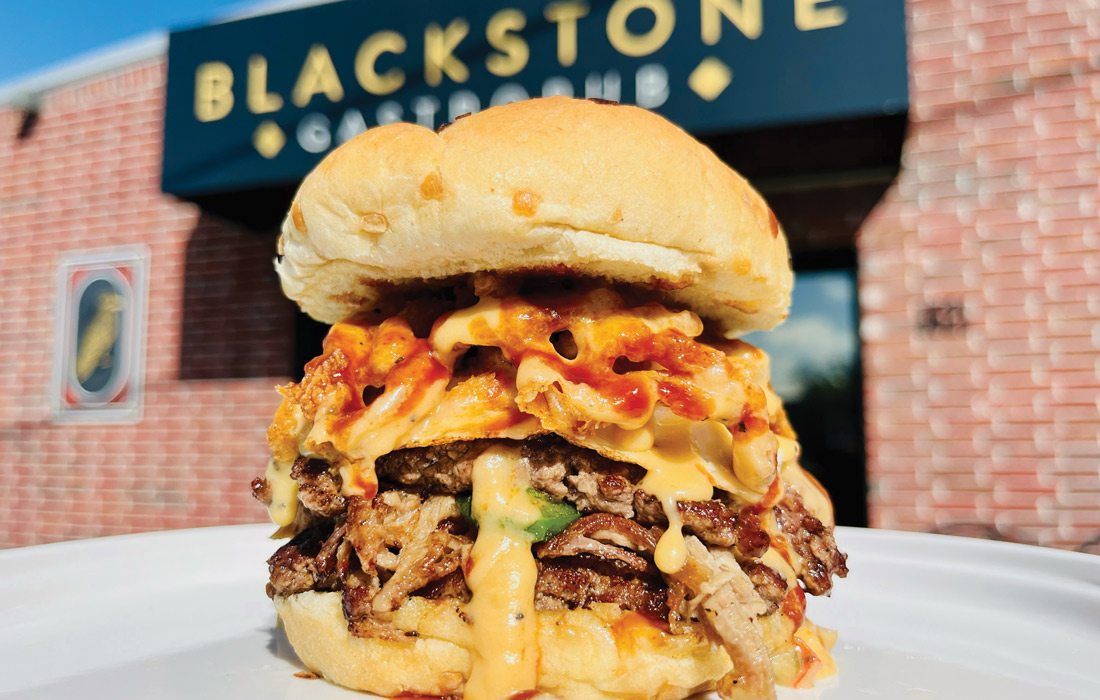 Wilder's Steakhouse
1216 S. Main St., Joplin
Wilder's Steakhouse is located in a building built in 1908, it has a classically cool Route 66–esque neon sign and it has been serving Joplin since it was founded in the 1920s. It's been through several iterations since then, but today it's focused on upscale steakhouse fare and is famous for its three-onion soup.
Hackett Hot Wings
520 S. Main St., Joplin
You can choose from more than a dozen sauce and dry rub flavors when you're deciding how you want Hackett to douse your wings. There are options as mild as a simple house seasoning and as spicy as the absolutely scorching Smokin' Hot sauce. Order them with sweet potato puffs.
Finn's
2707 E. 32nd St., Joplin
The menu here offers something for everyone:  hand-cut steak, seafood, pasta and more. The side dishes are a lot of fun here, with options like sweet potato mash, corn brûlée and loaded Brussels sprouts with bacon jam.
Blackstone Gastropub
1521 E. Broadway, Joplin
Burgers are one of the biggest draws at this spot, which puts a modern twist on bar food favorites. And the ever-changing specials are always fun. Recently, the cashew chicken waffle special was a fun combo of a local flavor and classic chicken and waffles.
Pineapple Bliss
1021 E. 20th St., Joplin
Pineapple Bliss started out as a food truck, but now they have a darling little building that serves sweet frozen treats. Try the pineapple split. Tropical soft serve is served on top of half a pineapple with lots of fun toppings.
Bruncheonette
424 N. Main Road, Joplin
If you're a regular at The Bruncheonette, you'll never get bored. The menu changes regularly to incorporate fun and cleverly named daily specials. Or try a delicious regular menu item, like the breakfast poutine, the Hawaiian bread French toast with bananas, the pulled pork pancakes or the brûléed grapefruit.
Crabby's Seafood Bar & Grill
815 W. Seventh St., Joplin
Seafood comes in all forms here, from an indulgent seafood chowder to a decadent Chilean sea bass entree. The jumbo lump crab cakes are a customer favorite too. If fish isn't your thing, the menu also has a nice selection of steaks. And for a side, try the pork belly and Parmesan Brussels sprouts.
Red Onion Cafe
203 E. Fourth St., Joplin
Diners have been loving Red Onion Cafe since it first opened in 1995. Its varied menu offers everything from great big salads and loaded burgers to pasta and steak. Bonus for anyone going Keto or who needs gluten-free options: Red Onion Cafe's Food for Life menu has eight dishes just for you.
More Things to Do in Joplin, Missouri
Joplin, Missouri has a lot to offer, from public art to coffee, to savory eats and sweets.
Written by Jamie Thomas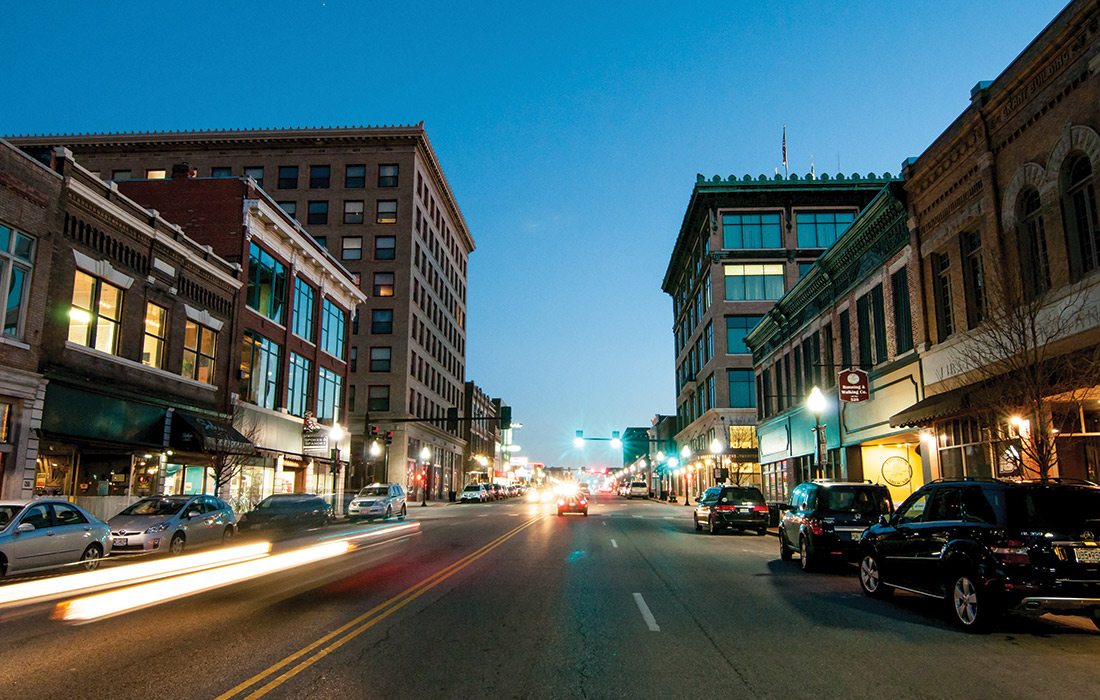 222 W. Third Street, Joplin, 417-623-0183
Wherever you go in 417-land, you'll find galleries and unique public art at almost every turn. Joplin is home to the Spiva Center for the Arts, which was founded back in 1947 by businessman and art-lover George A. Spiva. The center hosts exhibitions, classes, auctions and events.
506 S. Joplin Ave., Joplin, 417-206-5222
Open at 7 a.m. Monday through Saturday and 8 a.m. on Sundays, stop at Joplin Ave Coffee Co. to start your day. The coffee is from Mountain Bird Coffee Company in northwest Arkansas, or grab tea, soda or a Muddy Puppy, which is a cold-blended treat with Oreos, peanut butter and dark mocha.
510 Kentucky Ave., Joplin, 417-623-7171
Save some room for dessert and stop off at Candy House Gourmet before hitting the road. This sweet shop opened in 1970 and offers a bit of everything from chocolate-covered strawberries and classic variety boxes to caramel apples and custom chocolate molds.
619 S. Main St., Joplin
As the final local art sighting, stop by The Route 66 Mural Park, which was created in 2013 by artists Chris Auckerman and Jon White. Designed to be a new stop along Route 66 to emphasize Joplin's place along the historic road, the park has two murals, "Cruisin' into Joplin" and "The American Ribbon."