Travel
Getaway to Lake of the Ozarks
Ready for summer's last hurrah? Take a quick trek up to Lake of the Ozarks to get the job done right.
Written by Katie Pollock Estes | Photos by Anderson Creative, courtesy Camden on the Lake Resort, Osage National Gold Resort
Aug 2016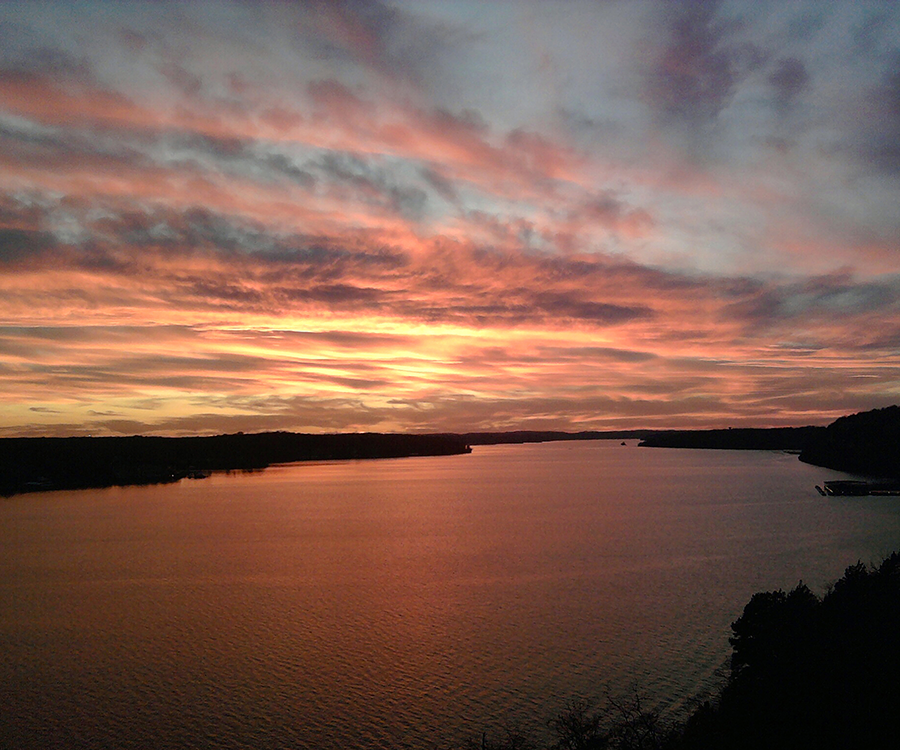 Stay
Camden on the Lake Resort, Spa & Yacht Club (camdenonthelake.com) offers a prime location right on Lake of the Ozarks and features upscale accommodations. Both the shaded swim-up bar at the pool and the on-site H. Toad's Bar & Grill feature views of the lake. There's a spa for when you want to stay in, and boat rentals for when you want to hit the lake and explore.
Boat
With 54,000 acres of lake to explore, you really need to get your hands on a boat. There are marinas all over the lake, including at Camden on the Lake, where you can rent boats and jet skis. But if you just want to sit back and relax without steering your own ship, book a charter with Lake of the Ozarks Yacht Charters (lakeozarkboatcharters.com). The company offers sunset cruises, starlight cruises and full-day cruises led by a United States Coast Guard
Licensed Master Captain. (That means he knows his stuff!)
Play
Feel like a kid at Big Surf Waterpark (bigsurfwaterpark.com), where you can zip around in the Space Bowl, relax in the wave pool or race down a couple of dueling water slides.If you're more a fan of links than slide, opt for a game of golf. Lake of the Ozarks is known for good golfing, and there are plenty of courses to choose from. On this visit, opt for Osage National Golf Resort (osagenational.com). It was partially designed by Arnold Palmer, is great for all skill levels and features a top-notch practice facility. 
Eat
If you're looking for a breakfast and lunch spot, Wild Bacon
(wildbacononthestrip.com) offers more than just meat candy on its menus, although you won't want to miss that savory swine. The restaurant features numerous types of house-cured bacon, like the Italian version cured with garlic and juniper. Try the bruschetta made with caramelized fennel, honey-
habanero bacon eggs and mango gastrique. For a more upscale dinner spot, opt for Baxter's Lakeside Grille (baxterslakesidegrille.com). The menu is packed with seafood for those who want to feel like their lakeside vacay is more of a beach getaway. Go with the walnut-encrusted walleye for something indulgent, or opt for the seared ahi tuna salad if you're in the mood for greens.