Travel
Stretch Your Legs in Omaha, Nebraska
Take a long weekend and explore Omaha, NE. Stroll through downtown, get lost in the Old Market, say hello to the animals at the Henry Doorly Zoo and Aquarium and see the impressive spacecraft collection at Strategic Air Command & Aerospace Museum.
By Jenna deJong | Art Direction by Fried Design Co.
Jan 2019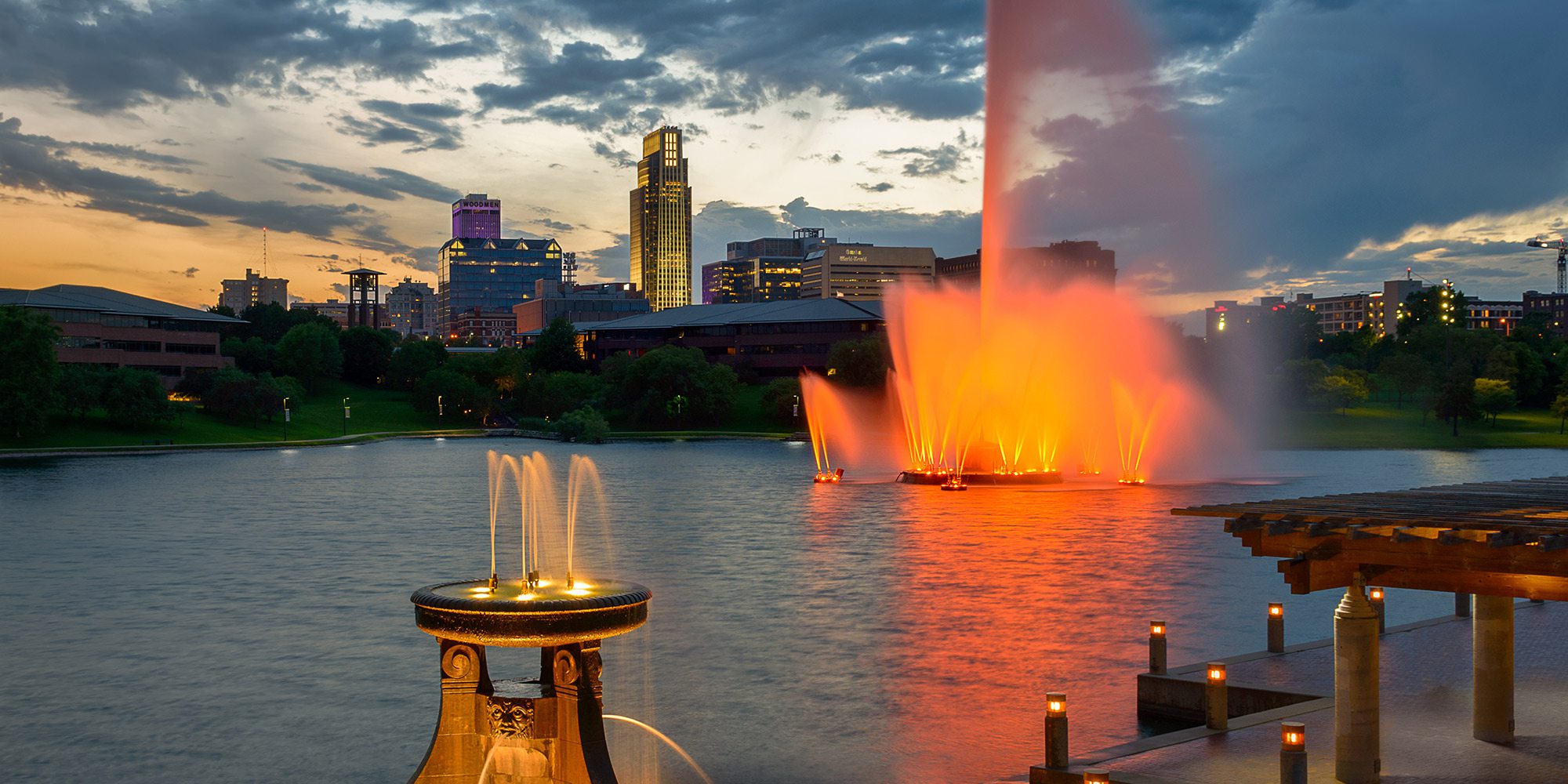 FRIDAY
3 p.m. Even Hotel Omaha Downtown

Even Hotel is focused on the health of the traveler, so before you get going each day, take advantage of the wellness rooms housing workout equipment along with workout tutorials. Exciting tip: The sheets have eucalyptus in them to help you stay cooler at night, and all hotel guests receive a free water bottle.

6 p.m. Boiler Room Restaurant
Residing in what was once a boiler room to the 120-year-old Bemis Bag Building, Boiler Room Restaurant has an atmosphere that is chic and modern with elements of the old building, like exposed brick. The menu changes daily and can be paired with a glass of one of the 500 labels of terroir-focused bottles.

9 p.m. Bob Kerrey Pedestrian Bridge
Visitors can strut over the 3,000-foot-long walking bridge connecting Iowa to Nebraska. You can even stand in two states at once! The bridge is especially spectacular at night due to the multi-colored lights.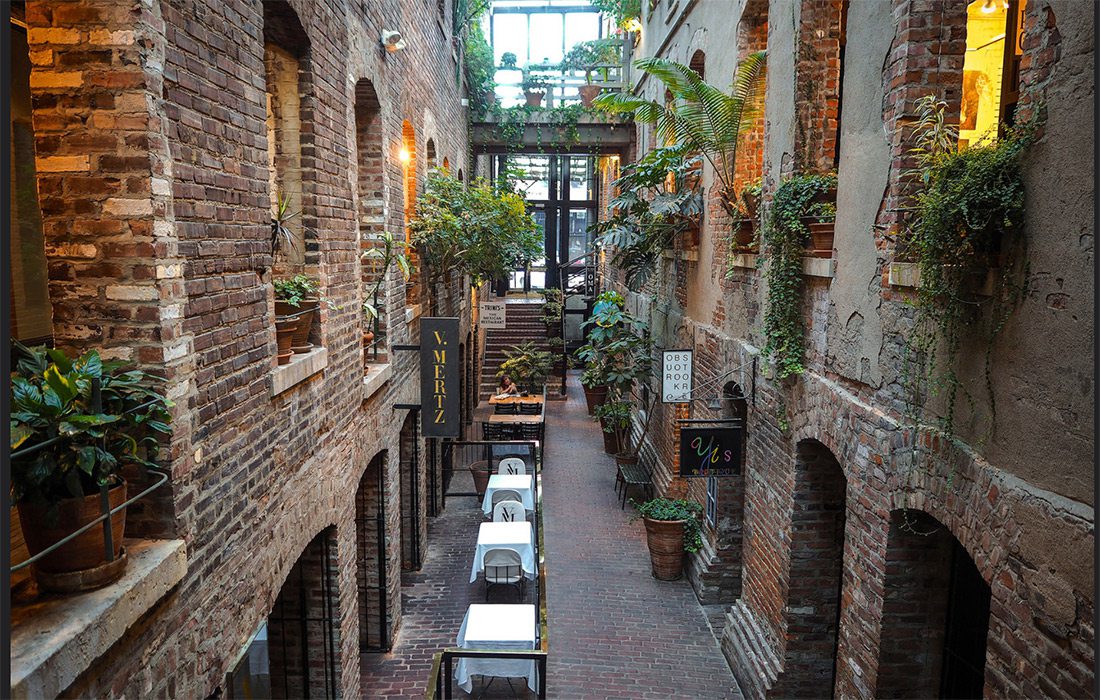 SATURDAY
9 a.m. Old Market 
Expect to see street performers as you walk up and down this historic site that was once the epicenter of a great railroad town. Go on a historical tour and duck into one of the 42 restaurants and tons of local shops. There's also great people watching at Old Market.  
11 a.m. Crescent Moon Ale House
Offering nearly 80 beers on tap, the Crescent Moon is an obvious hot spot for local beer. The restaurant is recommended by locals and has delicious burgers. Also on the menu are green pepper rings and buffalo chicken salad.

12:30 p.m. Omaha's Henry Doorly Zoo and Aquarium 
Spend most of your day at Omaha's zoo. It has tons of exhibits and you can even ride the railroad or get a bird's eye view riding the Skyfari. 

7 p.m. Avoli Osteria
According to local publication Omaha Magazine, Avoli Osteria is doing it right. It has created an upscale casual experience with all the necessary delicious Italian classics. The restaurant is fairly new (only five years old) but is making tasty waves. Don't forget to order a cocktail or glass of wine with your meal.


SUNDAY
9 a.m. Mantra Bar & Grille 
This breakfast offers modest menu prices (most menu items range from $8 to $15), but it was voted as one of the best Sunday brunches last year by Omaha Magazine. While you're at Mantra Bar & Grille, try one of the popular eggs Benedict dishes or the tasty green chili chicken omelet.

11 a.m. Strategic Air Command & Aerospace Museum 
On your way out, stop to see one of the largest collections of Cold War aviation history at this museum. It has impressive aircraft and spacecraft collections and interesting exhibits in its 300,000 square feet of museum space.

Interested in making the trip? Learn about everything that Omaha, Nebraska has to offer!