Travel
Getaway to Lindsborg, Kansas for a Little Taste of Sweden USA
If you thought you had to plan an elaborate trip across the pond to experience Scandinavian traditions, think again. Tucked in the Kansas Smoky Valley is the sweet, small town of Lindsborg, also known as "Little Sweden USA."
By Krysten Muench
Jan 2020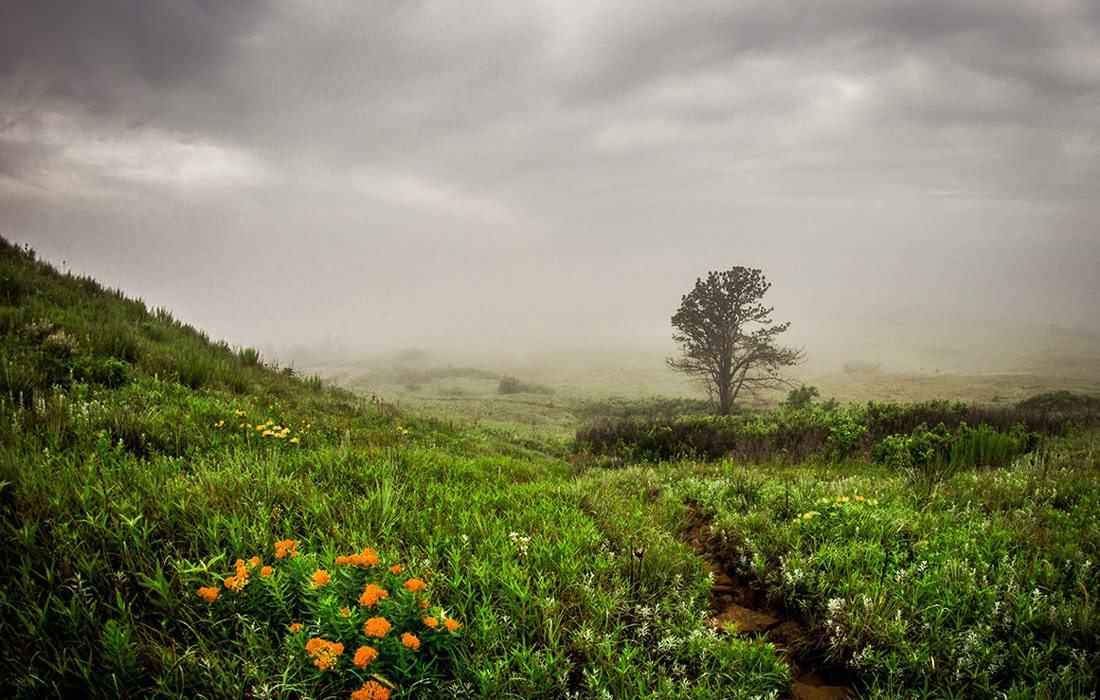 Things to See in Lindsborg
Built in 1874 by Swedish immigrants, the Bethany Lutheran Church (320 N Main St, Lindsborg, 785-227-2167) is the oldest church in town and remains a beacon along brick-lined Main Street. With its bold red door set against a bright white steeple, it's a piece of historic architecture you won't want to miss. Don't be afraid to peek inside to see the paintings and stained glass.
While out and about in town, be on the lookout for the 38 members of the Wild Dala Herd. The Dala horse, one of Sweden's most well known icons, has found itself right at home in Lindsborg. Centuries ago, the small wooden horse was first carved and hand-painted as a toy for children. Lindsborg's wild herd are large-scale versions of the classic toy that have been decorated by local artists, so each has a distinct personality. Take your time searching for each of the horses or stop by the Certified Travel Information Center to pick up a map.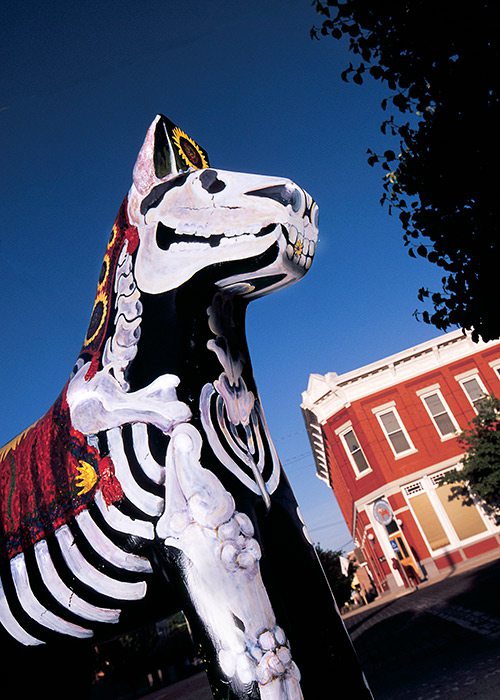 Photo courtesy Lindsborg CVB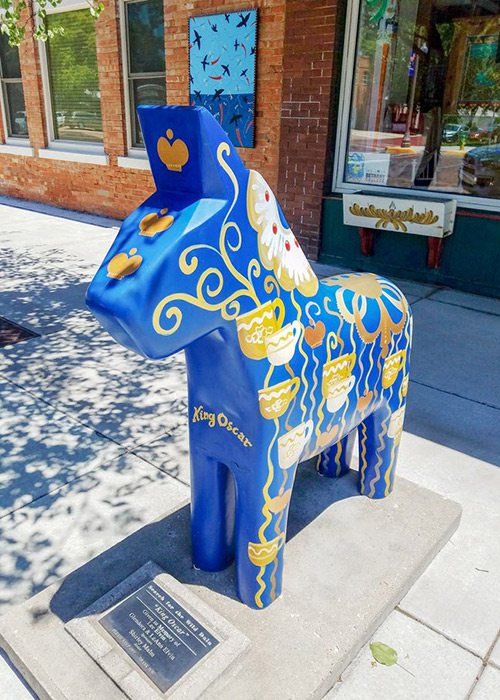 The Dala Horse is a Swedish icon. The carved wood horse is traditionally a toy, and large scale versions can be found all around Lindsborg. Grab a map at the Certified Travel Information Center.
Where to Shop
Speaking of the Dala horse, don't leave town without visiting Hemslöjd (201 N Main St, Lindsborg, 785-227-2053) where local artists are on-site Monday through Friday carving and hand-painting horses that are not only sold in the gift shop, but shipped around the world. They also have a large selection of Swedish and Scandinavian imports, so you're sure to find the perfect souvenir. 
What do Do Outside
Walk, run or bike the Välkommen Trail. This paved 4.5 mile trail meanders through town with markers along the way that share some of the town's rich history. Take in nature's sites and sounds when crossing the Välkommen Bridge over the Smoky Hill River.
On the southernmost bluff of the Smoky Hills, known as Coronado Heights, sits a small, Spanish style stone castle built in 1936 as a Works Progress Administration project. Bring your camera along and climb to the top for views of the Smoky Valley. 

Best Cafés and Restaurants for Traditional Swedish Dishes
Satisfy your sweet tooth and stop into the Courtyard Bakery (125 N Main St, Lindsborg, 785-227-3007) for an array of made-from-scratch pastries. For a traditional Swedish treat, choose from the Rusks, Skorpor, Lingonberry Bars and the Kringlor.
The Swedish Crown Restaurant (121 N Main St, Lindsborg, 785-227-8422) presented by Bethany College is a staple in downtown Lindsborg. The menu features familiar American favorites as well as more traditional choices. For a full Swedish spread, order the Forratt Swedish Starter Plate (smoked salmon, pickled herring, knäckebröd, bond ost and dill Havarti cheese), Ärtsoppa (yellow pea soup), the Swedish Platter (including Swedish meatballs) as an entrée and Ostkaka (a creamy custard served with Lingonberries) for dessert.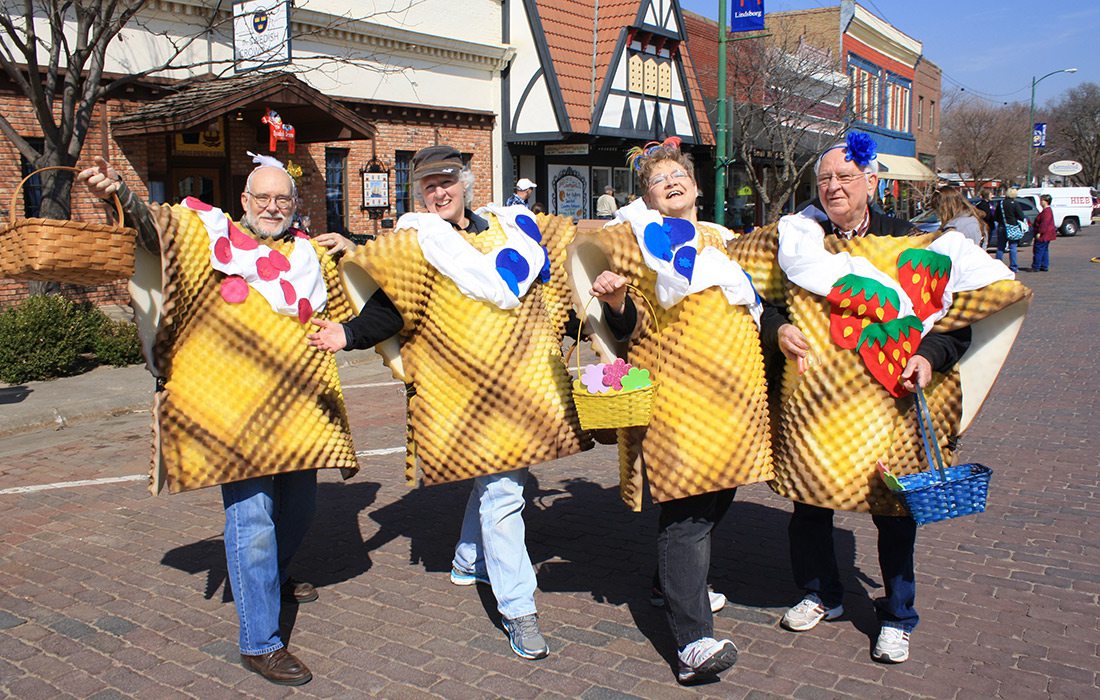 Where to Stay While In Town 
Lindsborg Vacation Rentals offers a variety of private, self-contained options for places to stay. Trädhuset (Swedish for "the tree house") offers a contemporary Scandinavian vibe on the second floor of a carriage house, and Vetehuset (Swedish for "the wheat house") offers two apartments above a commercial space, all in the heart of downtown. For more room, opt for the three-level historic home, Stenhuset ("the stone house"), which is the oldest house in town.
Stay in one of the suites at the Rosberg House (103 E State St, Lindsborg, 785-250-0508) a brightly painted Queen Ann Victorian style B&B, and enjoy a homemade breakfast each morning.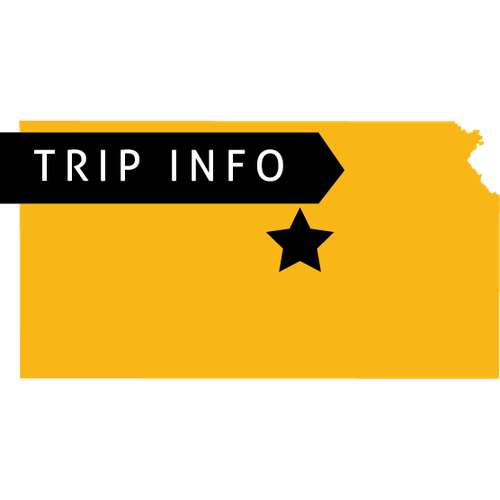 Suggested Trip Length
2 days and 2 nights.
Drive Time
5 hours 4 minutes.
Don't Forget to Pack
A pocket translator. Lindsborg is peppered with Swedish terms. You'll impress the locals with your willingness to learn about the town's heritage. Can't go this month? Consider visiting during one of the town's many festivals. Plan for the end of March to experience Våffeldagen, or "Waffle Day." You're sure to have a waffle-y good time. Find a full list of events at 
visitlindsborg.com
.
Send Us Your Where's 417 Pics!
Bring 417 Magazine along for the ride on your next adventure—whether you're traveling or exploring close to home. Take a snapshot with the magazine and send us a copy for a chance to see yourself in an upcoming issue!