Weddings
Best Places to Propose Near Springfield, MO
Want to propose to your significant other but you can't figure out where to do it? We've compiled a list of 10 places and opportunities near Southwest, MO that are both scenic and romantic.
By Cassie Fox
Jul 2019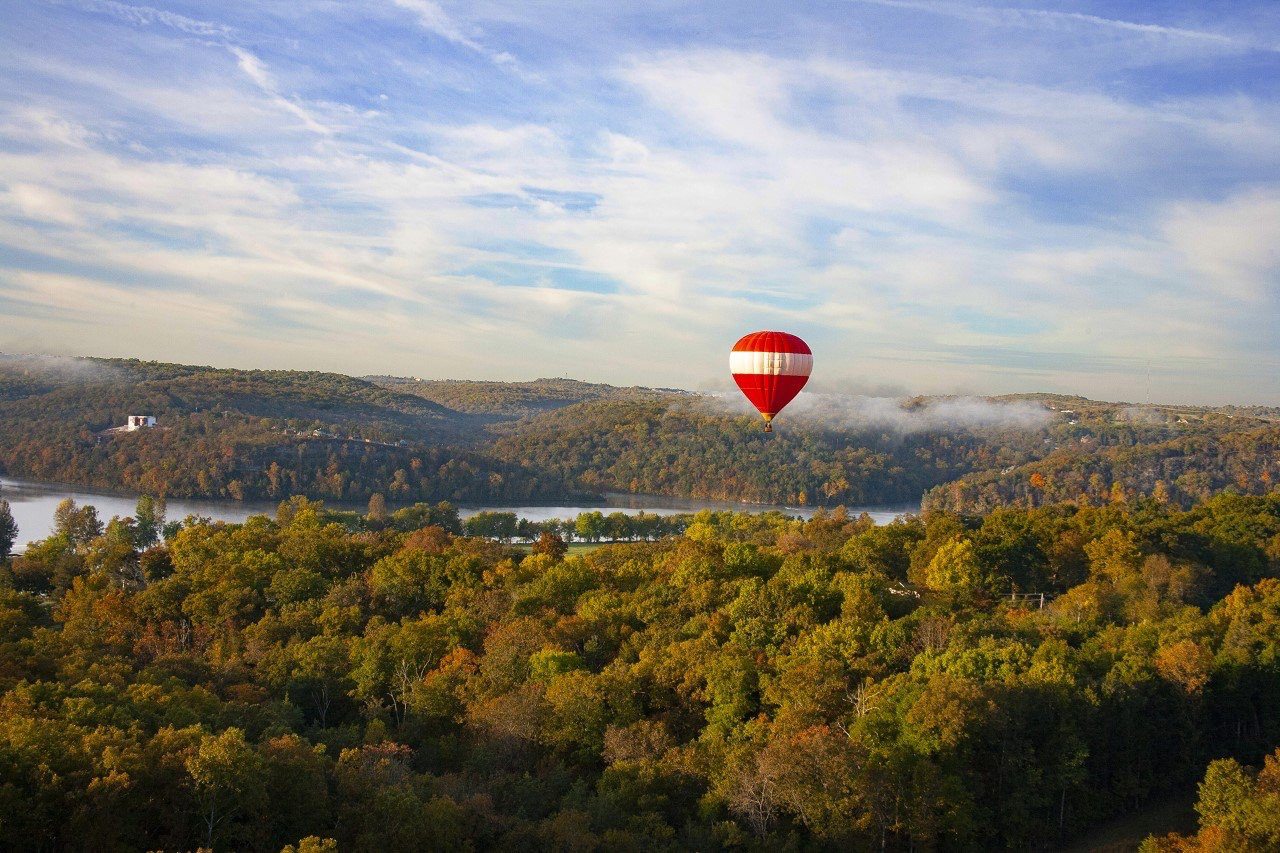 Want to pop the question with a bird's-eye view of the Ozarks? Take your partner for an early morning ride over the beautiful Branson landscape in a colorful hot air balloon. Take their breath away first with the stunning views, and then again when you ask the big question. Start your engagement with the feeling of floating on air with this amazing 2- to 3-hour experience with Branson Balloon. At the end of your flight, enjoy a champagne toast as a newly engaged couple! If you would like a photographer at your big moment, let Branson Balloon know ahead of time to help capture a picturesque proposal.

What you need to know
Details: All rides are weather permitting and require a reservation. Call 417-336-6060 for availability or to book your ride.
Location: Branson, MO
Distance from Springfield: 1 hour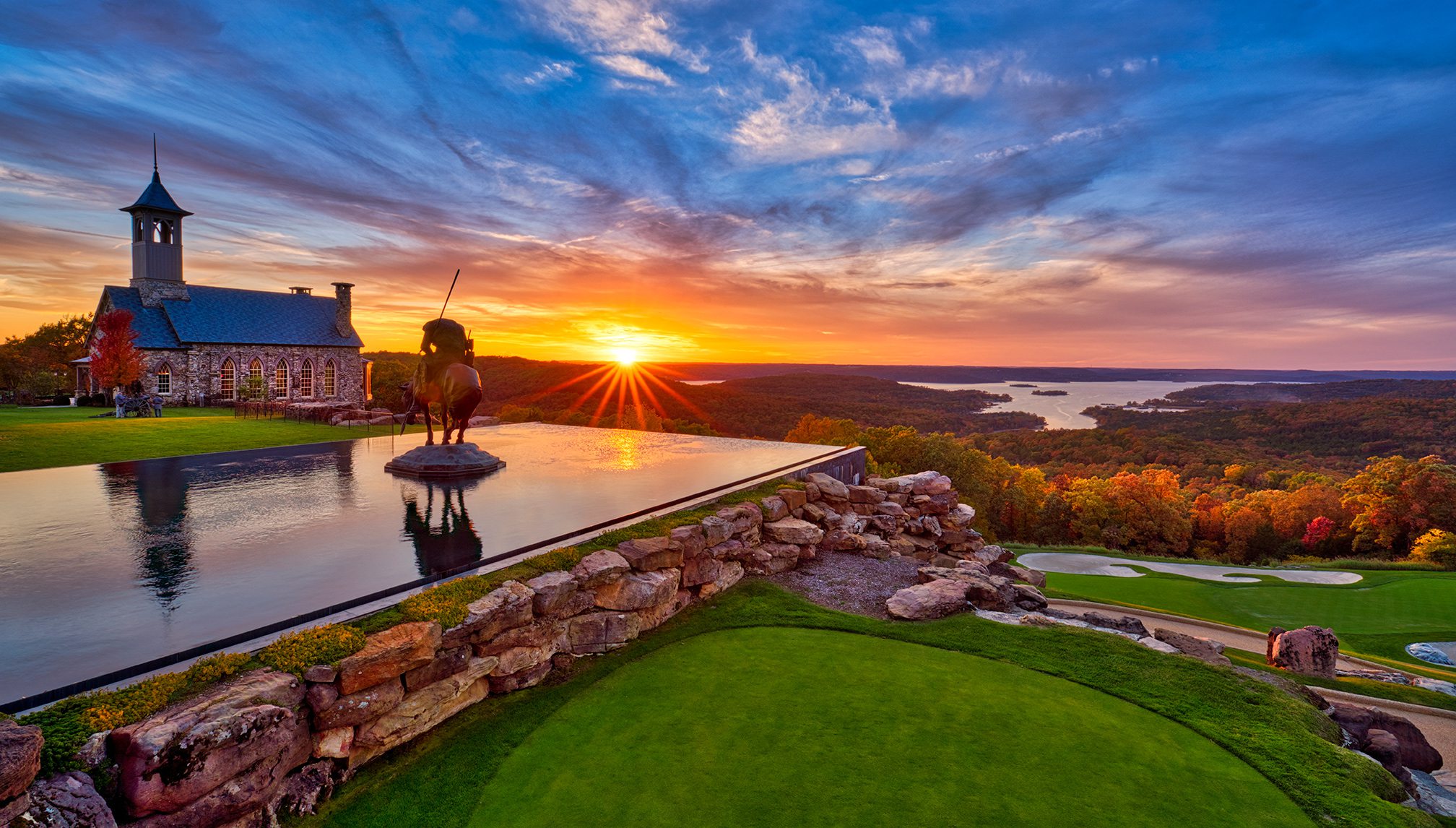 Popping the question at Top of the Rock might just make you feel on top of the world. From the beautiful nature trails leading to Lost Canyon Cave to the stunning Chapel of the Ozarks, Top of the Rock is sure to take anyone's breath away. In addition to the magnificent views, you'll also find the Ancient Ozarks Natural History Museum, the first par-3 course to be featured in a PGA Tour-sanctioned event and a variety of restaurants where you can enjoy a romantic meal. 

What you need to know
Details: Visit Big Cedar Lodge or call 800-225-6343 to learn about their attractions or schedule your visit.
Location: 150 Top of the Rock Road, Ridgedale, MO 65739
Distance from Springfield: 1 hour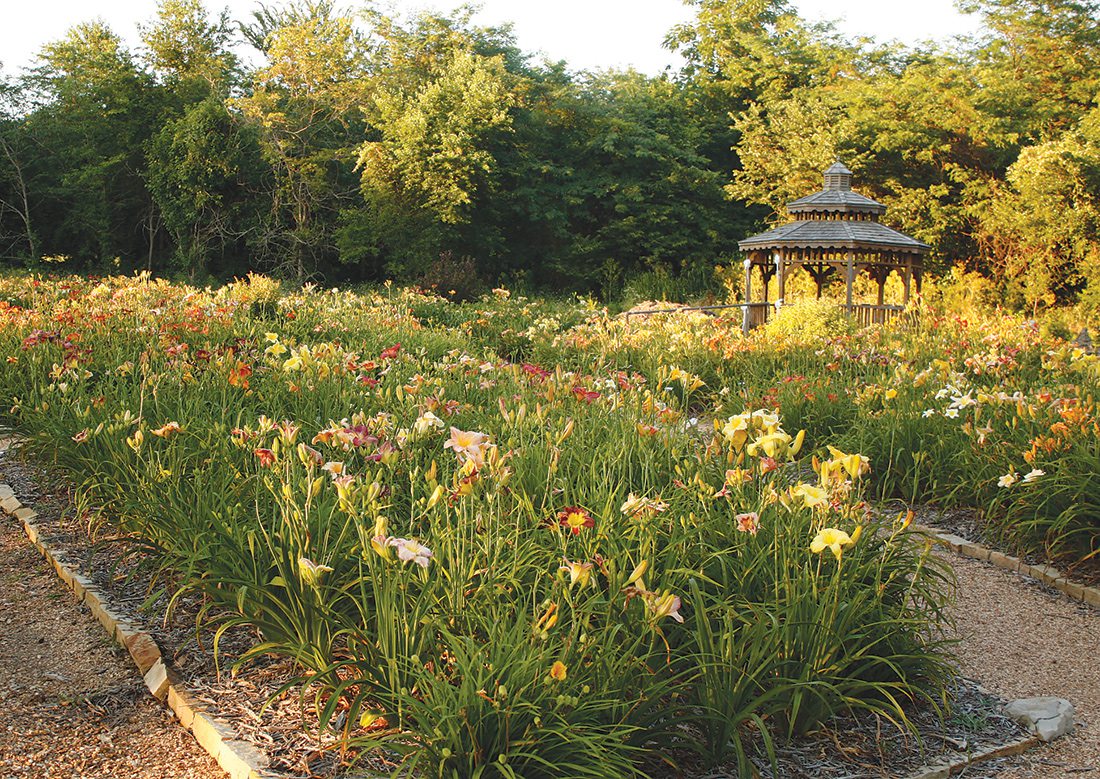 Stroll through seemingly endless trails of vibrant flowers at the Springfield Botanical Gardens, where any spot is perfect enough to be "the spot." Admire the colorful butterflies in the Roston Native Butterfly House, or watch the water ripple across Lake Drummond from a romantic gazebo. There's no doubt there's something special for every couple at this lush and romantic garden. 

What you need to know
Details: Admission is free, and gardens are open from sunrise to sunset daily. 
Location: 2400 S Scenic Springfield, MO 65807
Distance From Springfield: Located in Springfield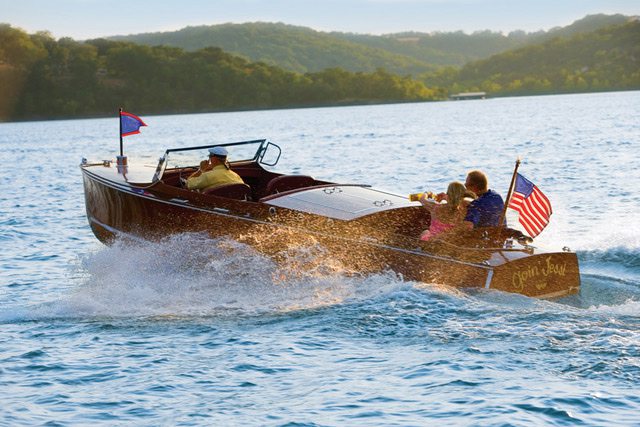 Travel to Big Cedar Lodge to take a romantic ride on the Goin' Jessi, an exact replica of a 1934 Chris Craft. The boat seats up to six people and was named after Jessi Colter, Waylon Jenning's wife. Admire the beauty of the Ozarks with your companion on this hour-long, relaxing ride across the always-beautiful Table Rock Lake. After you pop the question, sip complimentary champagne and enjoy the serenity of the lake with your partner. 

What you need to know
Details: To book your ride, contact guest services at 1-800-225-6343
Location: 190 Top of the Rock Ridgedale, Missouri 65739
Distance from Springfield: 1 hour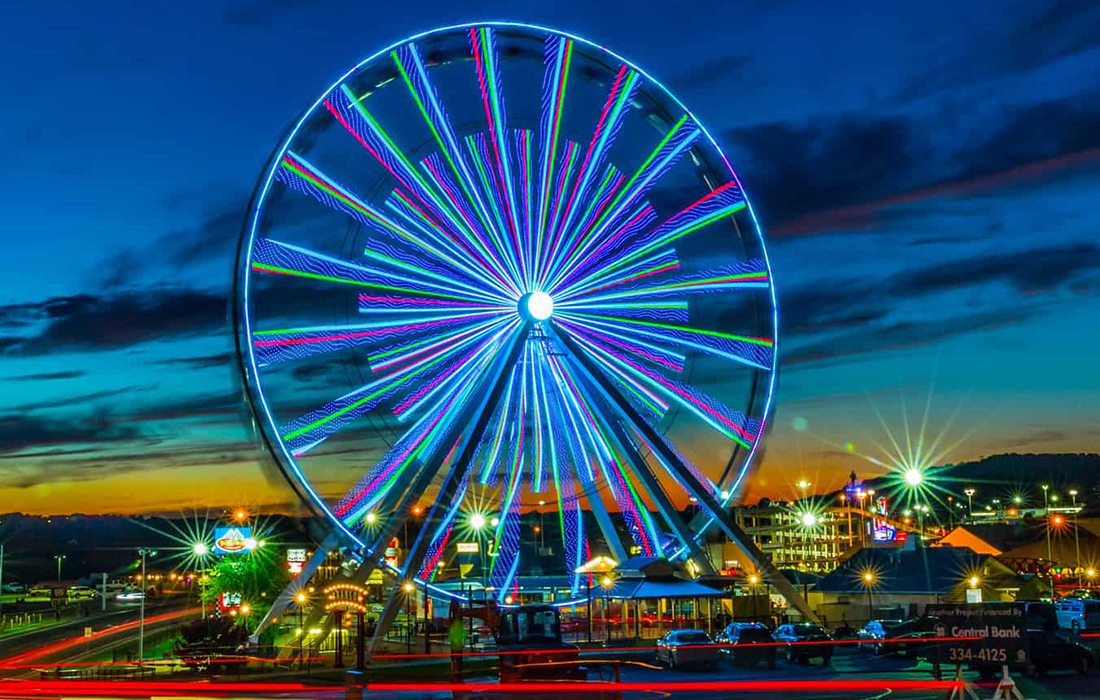 Formerly Chicago's iconic Navy Pier Ferris Wheel, the Branson Ferris Wheel offers amazing views of the sunset, Ozark Mountains, and the Branson Strip to take your breath away without having to move a muscle. The passenger cabins offer privacy and serenity away from the rest of the world for you and your significant other to focus on one another and enjoy the evening. Pop the question at the top of the wheel to embark on the ride of a lifetime.

What you need to know
Details: Located at track 4 in The Track Family Fun Park, adults pay $10.95 plus tax, and rides last about 15 minutes long. 
Location: 3345 State Hwy 76, Branson, MO
Distance from Springfield: 1 hour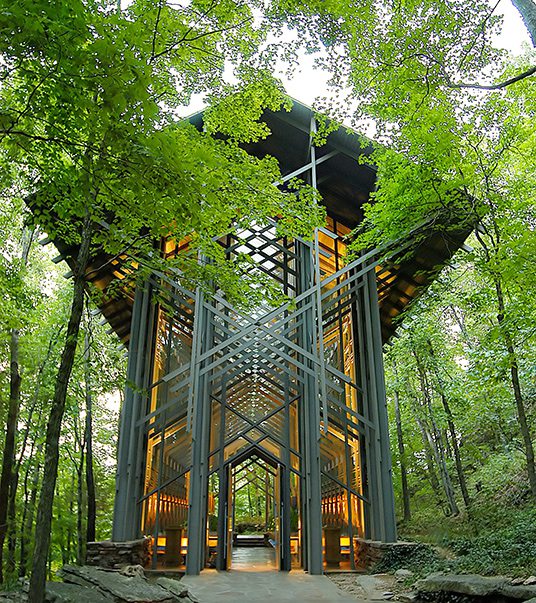 Photos courtesy Thorncrown Chapel
The exterior of the award winning Thorncrown Chapel.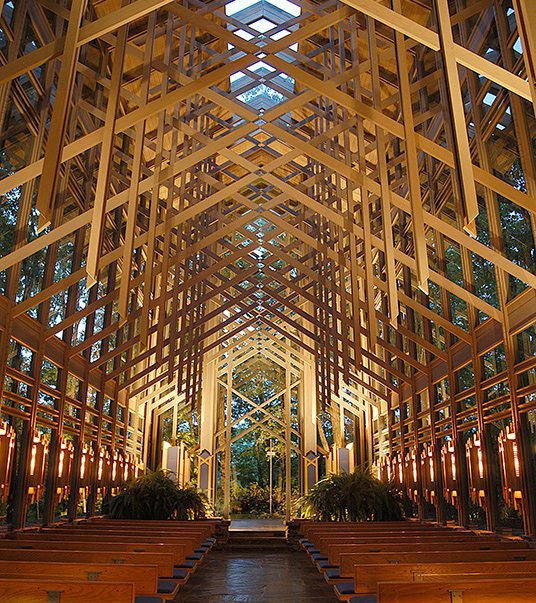 Photos courtesy Thorncrown Chapel
The interior of the award winning Thorncrown Chapel.
Photos courtesy Thorncrown Chapel Thorncrown Chapel offers both architectural beauty and natural views.
Thorncrown Chapel, an architecturally award winning chapel located in Eureka Springs, Arkansas is sure to have you and your partner in awe of its beauty. With 425 windows and more than 6,000 square feet of glass, there's no doubt this chapel is a place you won't forget. Make your visit even more memorable by getting down on one knee in this breathtaking landmark. Announce your engagement afterwards with fun pictures inside the chapel and of course, of the ring!

What you need to know
Details: Be sure to check the chapel's hours and availability before visiting. 
Location: on Highway 62 West just outside of Eureka Springs, Arkansas
Distance from Springfield: 2 hours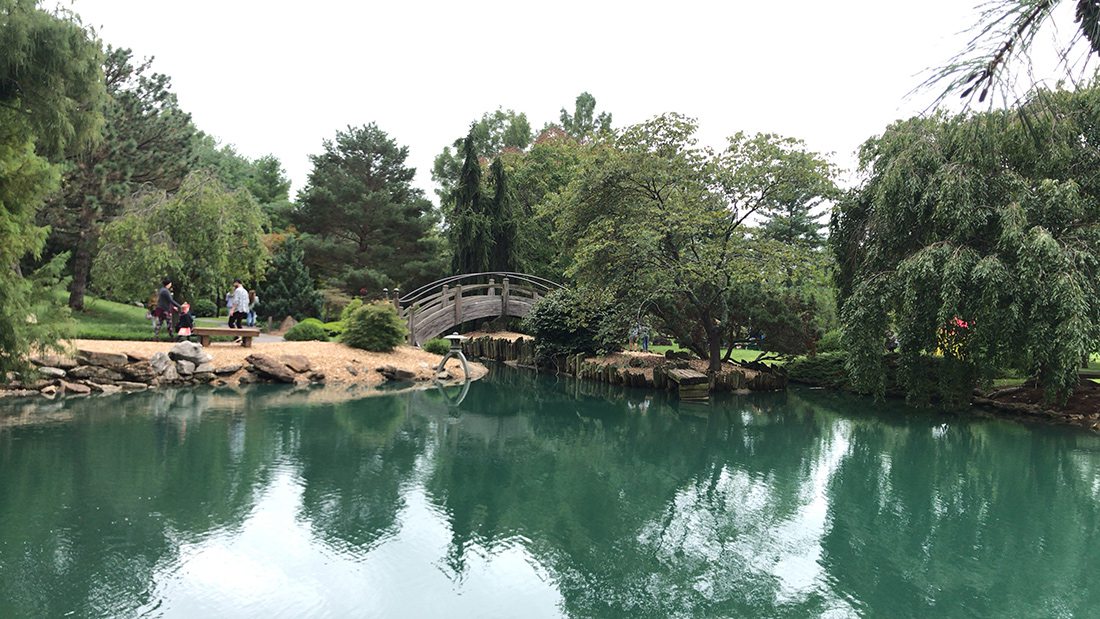 The tranquil Mizumoto Japanese Stroll Garden is the perfect place to pop the question of a lifetime. On the grounds, you'll find a large koi pond, an elegant moon bridge, a tea house and traditional Japanese garden landscaping. The lush plants, trees and flowers that extend over the 7.5 acres of the stroll garden make every shot picture perfect. The peacefulness of the garden promises minimal distractions while you and your partner enjoy the beautiful sights this location has to offer.

What you need to know
Details: This garden is situated on the outer edge of Springfield Botanical Gardens. The garden is open 10 a.m. to 7 p.m. during the summer season, and adult admission is $4. 
Location: 2400 S Scenic Ave, Springfield, MO 65807
Distance from Springfield: Located in Springfield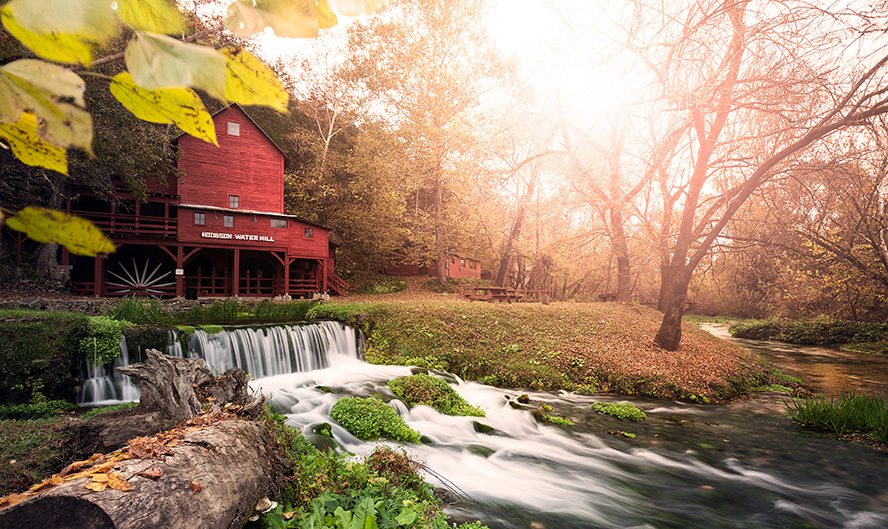 If you're on the hunt for the picturesque proposal spot of your dreams, look no further. The Hodgson Mill in Dora, Missouri offers charming rustic scenery and gorgeous natural views you'll quickly come to love. Plan your visit during fall for extra colorful pictures and views. Located directly in front of the mill is a peaceful waterfall to complete the serene setting. Perfectly positioned for pictures, get down on one knee in front of the mill for incredible photos you and your partner is sure to cherish. After they say yes, have a picnic and pop some champagne to celebrate your new engagement! 

What you need to know
Details: Make a mini road trip out of your visit with scenic stops, helpful tips, and directions in this Guide to Fall Drives.
Location: Hwy 181 Ozark County, MO Dora, Missouri 65637
Distance from Springfield: 2 hours

Dogwood Canyon located in Lampe, MO is a 10,000-acre nature park filled with lush greenery and crystal clear waters that stretch across the Missouri-Arkansas border. Visitors have many options for exploring the extensive park including bikes, segways, tram tours, riding on horseback and more. There are both paved and unpaved trails for whatever type of adventurer you may be. The park maps out 24 scenic locations where visitors can stop and admire the natural beauty of Dogwood Canyon. The park also includes a multitude of waterfalls, streams and ponds for trout fishing, and even a seemingly bottomless blue-green pool filled with colorful rainbow trout. This gorgeous natural oasis is the perfect backdrop to ask your partner the big question. After you've worked up an appetite, (or popped the question) stop by the Canyon Grill for a meal or drinks with a relaxing waterfall view. 
What you need to know
Details: Single day admission is $15 per person, with upgrades such as bikes, segways, tram tours, and horseback rides for an additional charge. 
Location: 2038 West, MO-86, Lampe, MO 65681
Distance from Springfield: 1 hour 20 minutes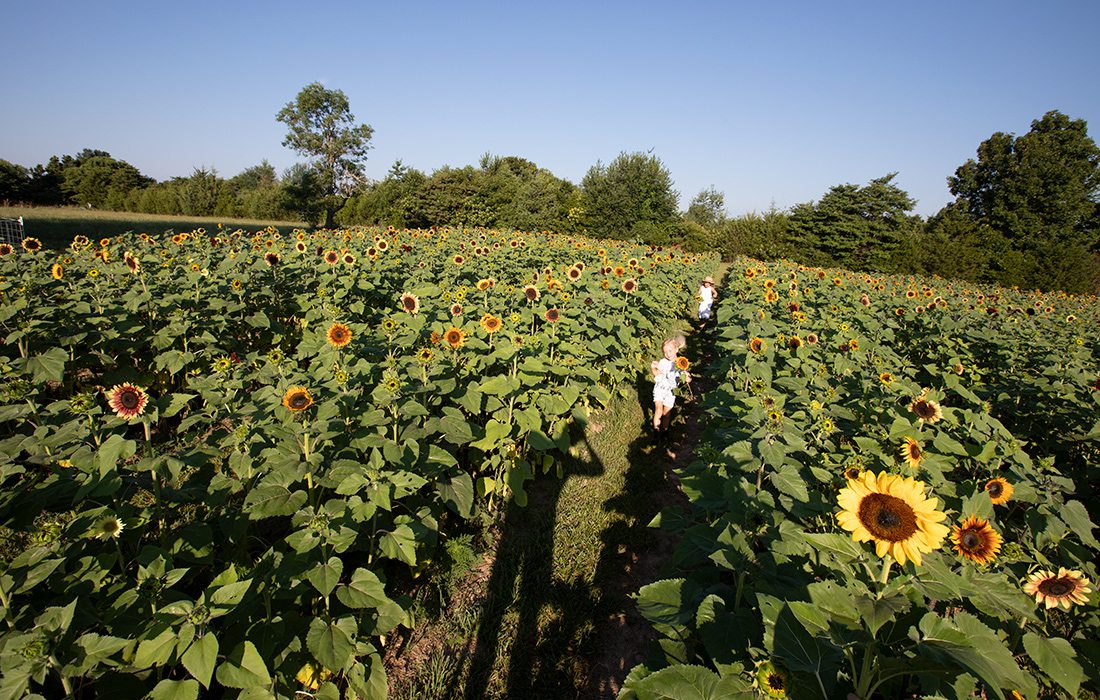 Not only is Golden Grove Farms a beautiful place for pictures, but you can also pay to pick flowers to take home with you after your visit. The farm has an annual Cut-your-own Sunflower Festival in late July for those of us who adore fresh cut flowers. Take your partner to visit the farm for pictures in the gorgeous fields of flowers, and surprise them with a question paired with a ring. If you want candid pictures of their reaction, hire a photographer to hide amongst the flowers and capture you and your partner's special moment. Stick around to enjoy the live music, local art and festival vendors at the farm.

What you need to know
Details: Visit Golden Grove's website for more information on daily events and festival updates. 
Location: 4950 E. State Hwy. KK, Fair Grove
Distance from Springfield: 20 minutes
Did you get engaged in 417-land? Send your pictures to bride@417mag.com!