Camping
Custom Vans to Fuel Your Wildest Dreams
These local businesses create custom vans for all your adventures.
By Jo Jolliff
May 2022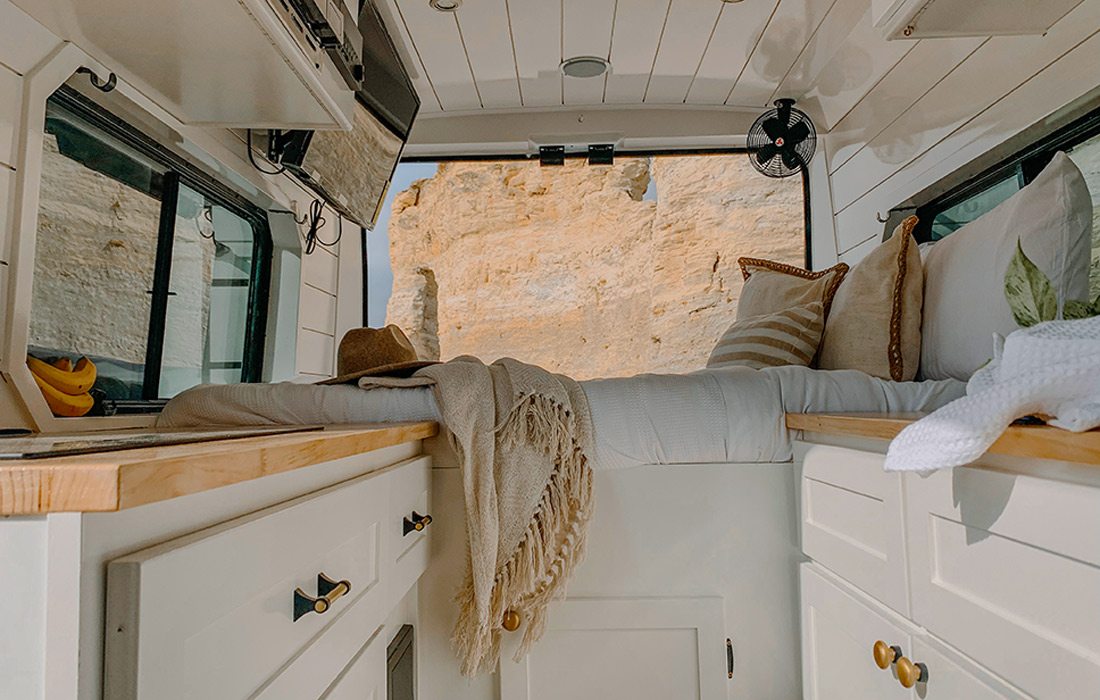 Getting there is half the fun, but cramming into a tiny car for a 10-hour drive doesn't sound too appealing. Take your next trip to a new level of luxury, and enjoy the journey in a retro-fitted van where you can stretch your legs and skip the stops at hotels and gas stations along the way. 417-land has several custom conversion companies that build solid, high-quality vans so you can arrive at your next destination in style. Each conversion has a unique look that reflects the commissioner's taste, but also their needs.

For Those Looking for Big Adventures
Ozark Mountain Adventure Vans; 1903 N. Barnes Ave. A, Springfield; 417-866-6565
Go off the grid with Ozark Mountain Adventure's specialty vans that help you build the ultimate escape. These custom vans all focus on quality while allowing you to choose your level of adventure—whether you're looking to drive with ease or for the off-road experience.

For Those Who Want Ultimate Luxury
First Class Customs; 2051 E. Kearney St., Springfield; 417-832-0751
First Class Customs focuses on bringing a modern approach with a distinctive look. These VIP builds includes Executive Class Sprinter vans and are all designed for luxurious comfort.

For Those Ramping Up Family Vacations
Everest Conversions; 6238 W. Farm Rd 156, Battlefield; 417-657-4557
Everest Conversions is a family-owned  business that focuses on creating a safe and special experience on the road. No matter how far you venture from 417-land, these vans will still make you feel at home. With their custom flooring, furnishing and cozy details, you'll forget you're in a vehicle.