Things to Do
Developing Springfield with Better Block SGF
Better Block SGF is vision casting and creating plans for making Springfield lush with greenspaces, walkways and trails.
By Tessa Cooper
Mar 2020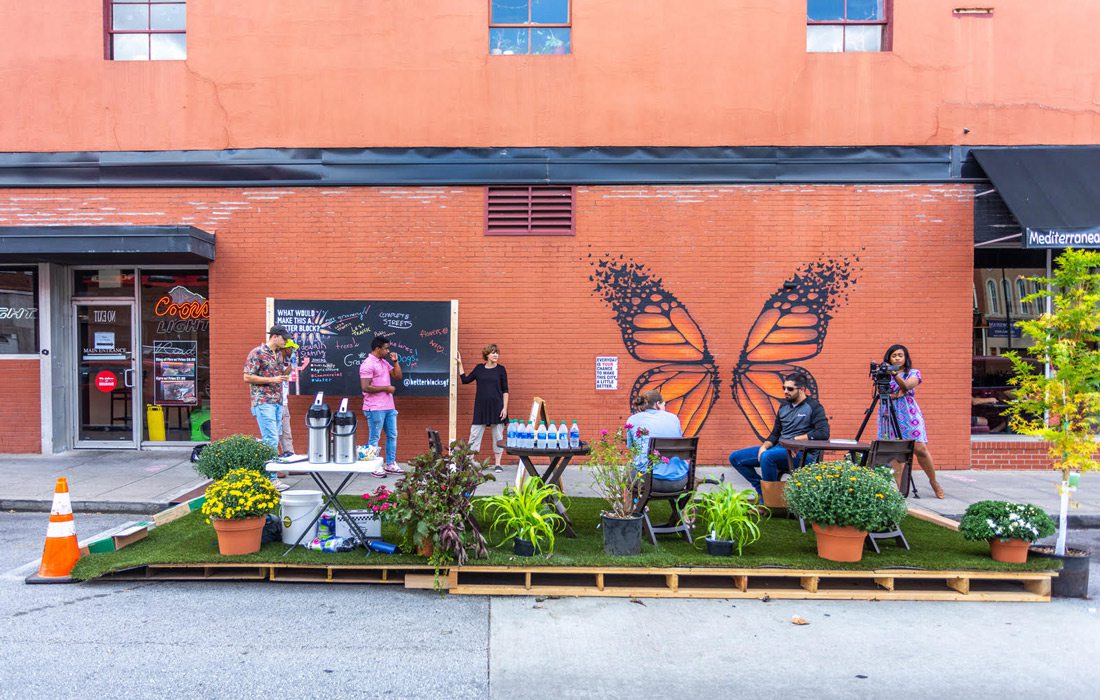 As an architect, Addison Jones even thinks like an architect when he's on vacation. When he wasn't finding the best pasta or riding the gondolas in Venice, he was noticing the beautiful walkways and parks with prime views of the historic buildings. "Venice was designed entirely before cars and it still functions without cars," Jones says. "Seeing how they are able to function with everything designed in their city just for walking and public transit, and seeing how it is a place that we universally think is beautiful and want to visit and are okay with using public transportation, it got me thinking. Why can't Springfield be like that?"

This question was one of the reasons Jones decided to form Better Block SGF, a local chapter of the Better Block Foundation that aims to reimagine public spaces that are viewed as inactive or unwelcoming and transform them into a place with an identity. The local organization officially formed this past summer, and it kicked off its movement with a Park(ing) Day installation on September 20. On this day, Better Block temporarily transformed a single parallel parking space downtown into a picturesque green space in an effort to demonstrate how encouraging walkability requires creating places for residents to rest and linger.

Currently, Better Block SGF is working on a competition where contestants submit design plans for a new and improved public bus stop. "The competition engages the creative community in coming up with innovative solutions to not only make it a more functioning better public space for people who rely on the bus, but also try to find creative ways to make it more appealing to those who have other options for transportation to live more sustainably," Jones says.

This year, Springfield is gearing up for its comprehensive plan, which occurs every 20 years and establishes a guideline for future investments in the city's layout, amenities and infrastructure. This is why Jones believes the present is the perfect time to start an organization like Better Block SGF and find ways to get people excited about imagining what Springfield could one day offer to its residents and visitors. Jones encourages others with an interest in improving the city's green spaces, walkability and bikeability to join the organization regardless of skillset. "My goal is to be able to establish Better Block SGF so that it can continue on well beyond me and my abilities and my vision," he says. To get involved, visit the group's Facebook at or email Jones and the group.