Things to Do
Fantastic Caverns
Fantastic Caverns is Missouri's only ride-through cave and has a history that matches the name.
by Sony Hocklander
Aug 2023
Travel Time
About 8 miles northwest of Springfield
Tough Stuff
Peak crowds each day happen between 11 a.m. and 3 p.m. Consider planning your visit in the morning or after 3 p.m. 
Itinerary
The Fantastic Caverns website features great science and craft activities kids can do before or after a tour for extra learning.
Don't Miss
While riding through the cave, watch closely to see tiny cave pearls in the clear cave waters.
Fantastic Caverns just north of Springfield, Missouri has a backstory equal to its name. If not for a bloodhound named Juno, a protective farmer and 12 courageous women explorers, the immense cavern system may never have developed for commercial exploration. Yet today, Missouri's only ride-through cave is one of the area's best attractions. And unlike most other commercial caves, its riding tour with jeep-pulled trams makes the cave accessible to people with limited mobility.
Tours are given all but three days of the year along one mile of the cave. The tour lasts roughly an hour. Visitors will see stone pillars, thin narrow soda straw formations, cave pearls, impressive cavernous rooms, ancient rock formations, stalactites and more. The temperature is generally 60 degrees and the cave can be visited in any weather. Fantastic Caverns is so close to Springfield, you won't travel far from home. But if you want to add a free activity to your day out, consider a picnic or trail hike at nearby Fellows Lake, Doling Park or Valley Water Mill.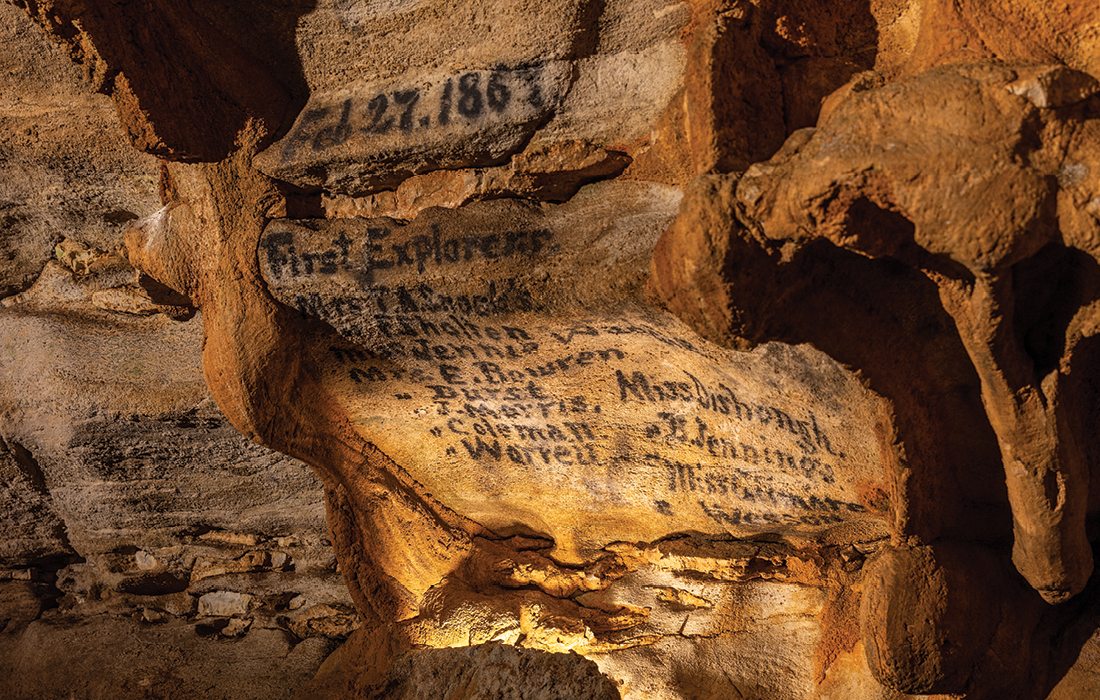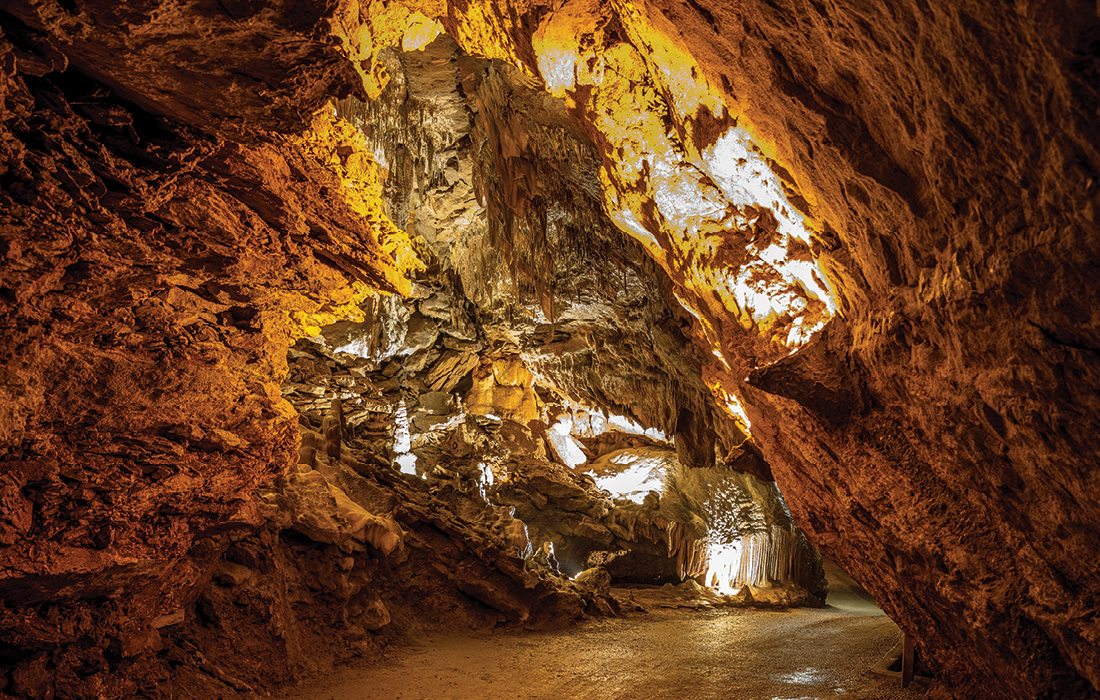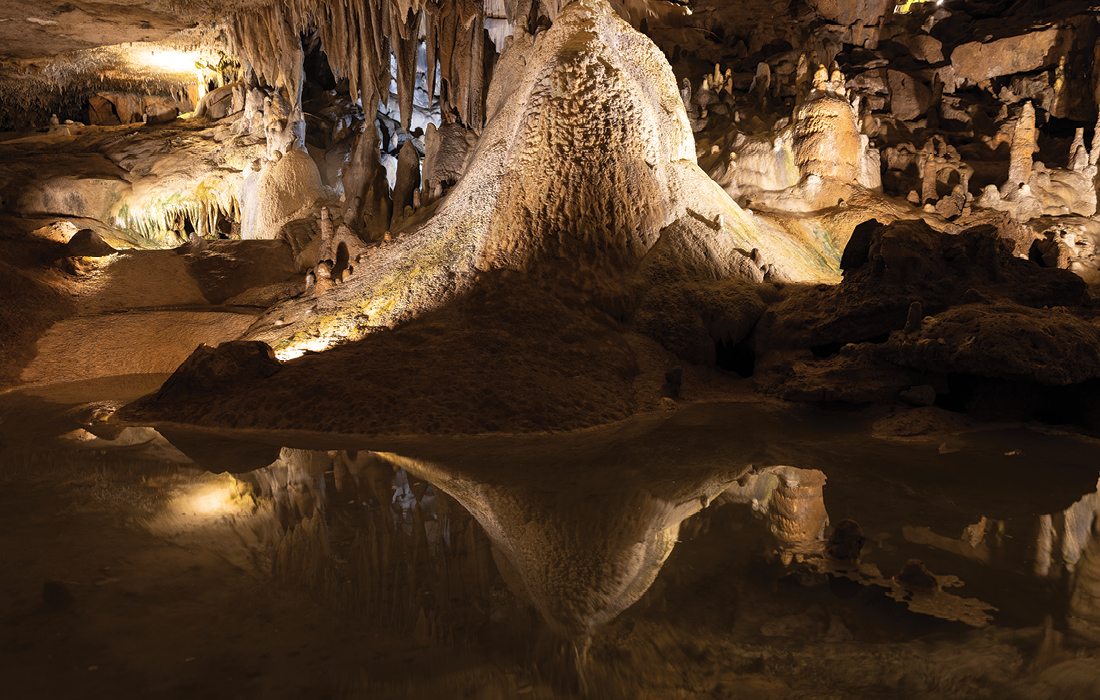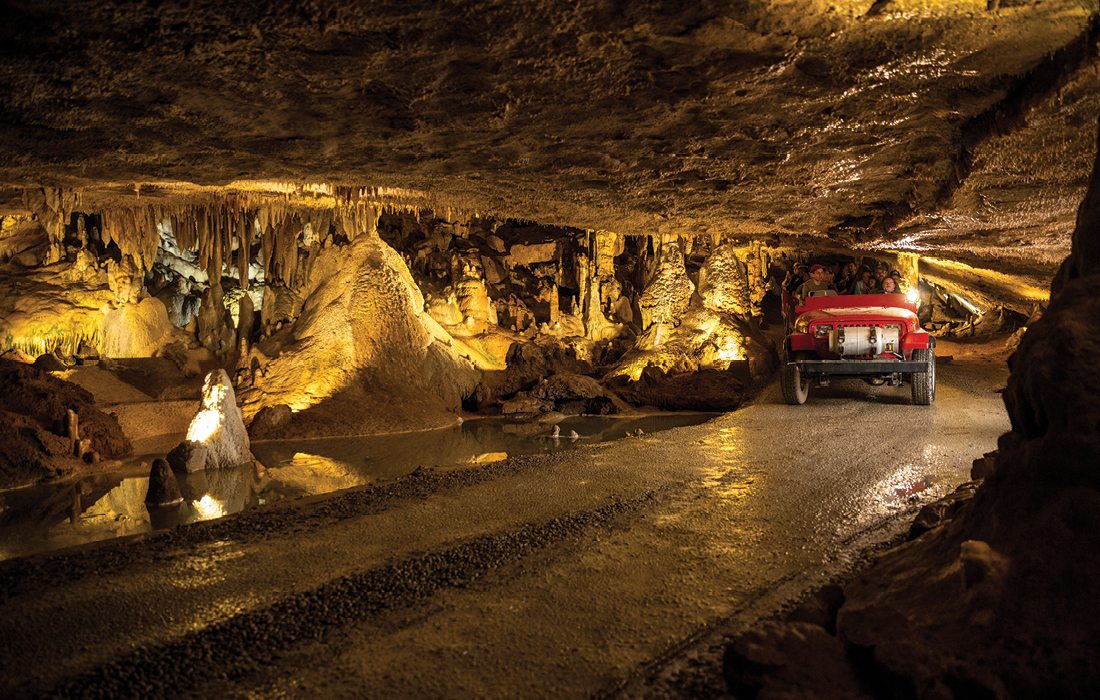 Now about that dog: According to cavern lore, while tracking game with farmer John Knox in 1862, Juno disappeared through a hole beneath a bluff. Knox descended into the hole to rescue his dog and discovered the cavern—a section that would later be known as the Hall of Giants. Five years later in 1867, Knox posted a newspaper ad seeking cave explorers and, surprisingly, 12 women from Springfield's Women's Athletic Club showed up. You can still see their names carved into one of the cave's walls.
Through the years, the cave changed hands with some owners opening the cave to tours or other business pursuits. For instance, it was a speakeasy during Prohibition, a live music venue during the 1950s to 1960s and home to the nationally broadcast live show Farmarama. The name Fantastic Caverns was adopted in the 1950s but it wasn't until 1962 that the first riding tour took place. Thirty years ago, the Campbell family purchased the cave property they've managed since 1966.
The Fantastic Caverns website is a good resource for visitors and one of the most information-rich sites we found among commercial caves. It's loaded with blogs and science projects, plus information about the cavern's lower, un-toured level where most of its cave critters live. Fantastic Caverns is so close to Springfield, don't wait to make it a new summer tradition.